Happy Holidays! Wishing you all the best for 2018.
Here's what happened on US Student Loan Center.

It's the end of the year!
To commemorate our wonderful year together, let's go back and check out USSLC's best of 2017.
Here are the highlights of the year… Click to read more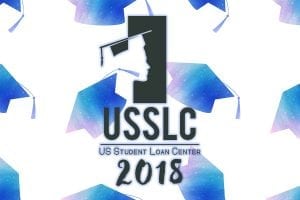 USSLC is about to welcome 2018 and as always, we commit to provide the best and the most reliable solution for your student loan blues.
2017 was an awesome year.
You might be halfway through your student loan payment or might have secured a student loan forgiveness through the aid of our guides featured on this website.
2018 will get even better as we present you more opportunities and options to lift yourselves from the worries of student loan debt… Click to read more
What have you learned about student loans this year? Let us know in the comments below.