Student loan debt is increasing every year across all age groups.
As graduates head out into the workforce, many find that they cannot find jobs which will allow them to pay off their loan via the borrowing terms.

More and more people are turning to student loan forgiveness to ease the burden. 

These tips will help you.
What Is Student Loan Forgiveness?
Student loan forgiveness is a circumstance where federal student loans backed by the federal government are partially canceled. 
This program can discharge or forgive the loan.
If this happens the borrower will not have to pay back the balance of the loan.
 Government-backed loans include Federal Perkins Loans or Direct Subsidized Loans.

So Who Qualifies?
Public Service Loan Forgiveness
If you have a public service sector job, you have a good chance of getting federal student loan forgiveness. 
Fields include nonprofit organizations, government, nurses, police officers, etc.
You can find the list of student loan forgiveness careers here.
The Public Service Loan Forgiveness (PSLF) program allows borrowers who work in a designated field to have the balance of the student loans waived after 120 consecutive payments (10 years).
Example:
You work for the government. You graduate with $40,000 in student loan debt.
At a 6% interest rate you consolidate your student loans under a Direct Loan, this extends your repayment to 30 years, but you only have to pay 10 years of that note.
Each month, your payments goes towards your 120 payments required to have your student loans forgiven.
After you make your 120th payment your eligible to have your loan forgiveness kick in and the balance waived.
Pretty nice benefit.
Here how that can go sideways real quick
Before you consolidate your student loans you want to be sure you understand the potential consequences.
Let say you've graduated college and you've been making payments.
If this is true you've likely had several different loans and you're making several different payments towards those loans.
While this can be stressful maintaining all these payments, it may make since to consolidate them into one low payment…
If you're under an income-driven repayment plan or have made qualifying payments toward PSLF, consolidating your loans will cause you to lose credit for those payments.
For example, if you've has 3 years of consecutive payments before consolidating your federal student loans, those payments will not count after consolidation.
The clock starts over.
(Pro Tip: Need an easy and fast way to find out if you qualify for student loan forgiveness? Download this free guide to find the best way you can take advantage of student loan forgiveness programs. Learn more here.)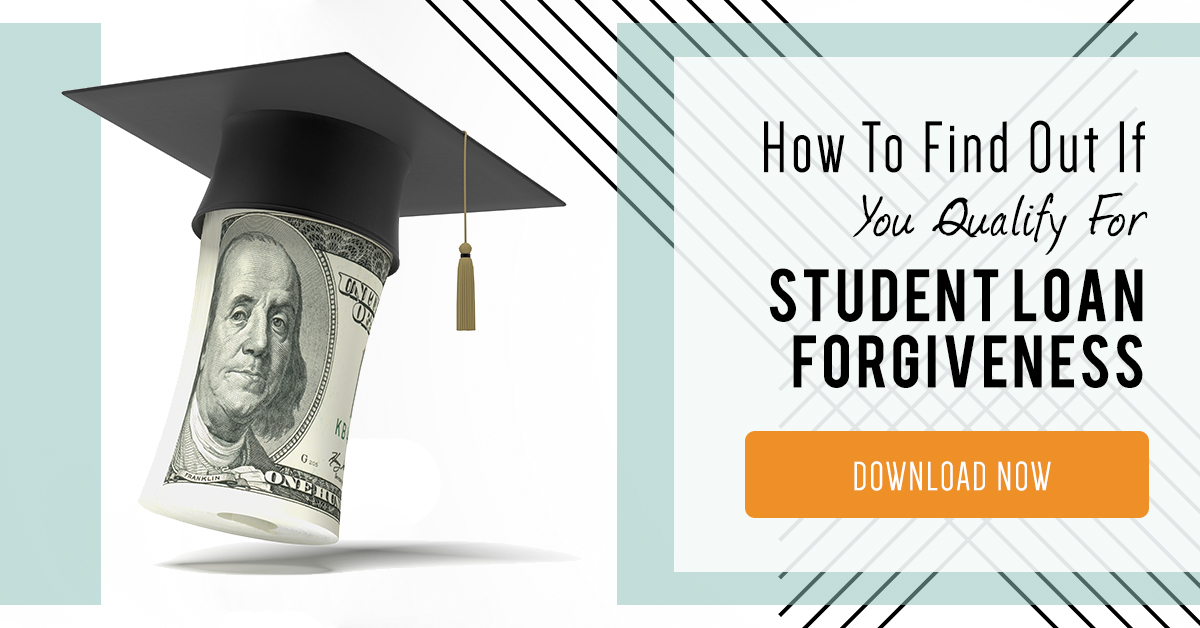 When To Consolidate Your Federal Student Loans
Consolidate your loans is a good idea even if you're pursuing Public Service Loan Forgiveness (PSLF).
Do this while you're in your grace period. As soon as you graduate and you know you're in a field that qualifies, it makes sense to consolidate. This way you don't make a single payment without it counting towards your loan forgiveness.
You want an Income Driven Plan: Some federal loans do not qualify for student loan forgiveness. To get around this red-tape, you can consolidate all your loans into a Direct Consolidation loan, then apply for an income driven plan.
You can't afford the monthly bill: With all the expenses that come up in life, sometimes you simply can't afford the payments. If you need to lower your payment, student loan consolidation is a good idea.
We've got a few good resources on the pros and cons of student loan consolidation and forgiveness here.
Advantages to Student Loan Consolidation
Disadvantages to Student Loan Consolidation
This is very under utilized…In a recent post by USA Today almost a fourth of all Americans who attended college qualify for this, and yet hardly anyone knows to try this loan repayment approach.
Other Ways To Get Student Loan Forgiveness
You don't have to work for the government or a nonprofit to qualify for this kind of loan repayment program. 
One of the more popular strategies includes switching your loans over to an Income-Based Repayment Plan (IBR). 

Here's some more info to check out:
You can read everything about teacher student loan forgiveness here:
You can read everything about veteran student loan forgiveness here:
You can read everything about student loan forgiveness for military spouses here:
You can read everything about Non-Profit Employee forgiveness here:
You can read everything about Student Loan forgiveness for the disabled here:
We recommend consulting with an expert to ensure you enter into the right repayment and understand your options.
(Bonus Tip: Want all the pros and cons of student loan forgiveness all in one easy and accessible spot? The Definitive Guide To Student Loan Forgiveness will go over each type of forgiveness program and weigh your options for you, so you don't have to. Click here to get more info on the free guide.)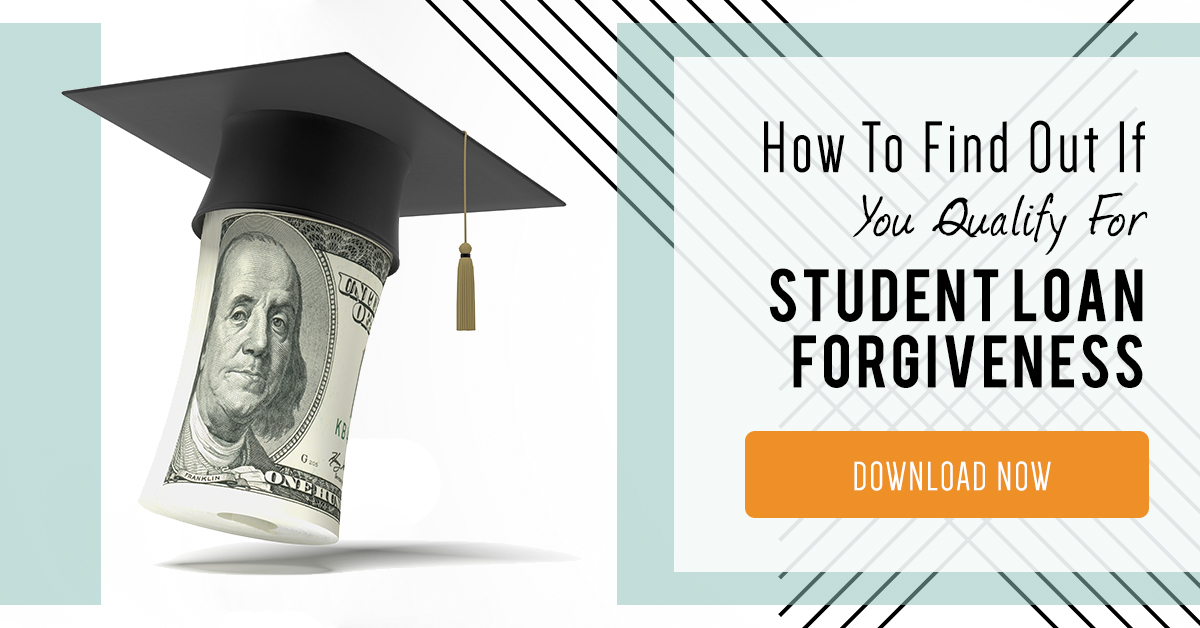 Do you have any tips on student loan forgiveness? Let us know in the comments section.
Up Next: College Loans Guide | Your Key Guide to Student Loans
Editor's Note – This post was originally published in January 2017 and has been updated for quality and relevancy.