If you are an active duty service member, Reserve, National Guard, or honorably discharged Veteran, you qualify for student loan forgiveness.
All branches of the United States Armed Forces – Army, Navy, Air Force, Marines, and Coast Guard – can apply for loan forgiveness and repayment programs.
In some cases, you may even qualify for discharge of your loans.
There are a variety of programs available to service members and Veterans, and their criteria and award amounts vary considerably.
Below we go through some of the options that may be available to you and how to apply for them.
What is Student Loan Forgiveness for Veterans?
What is a Veteran?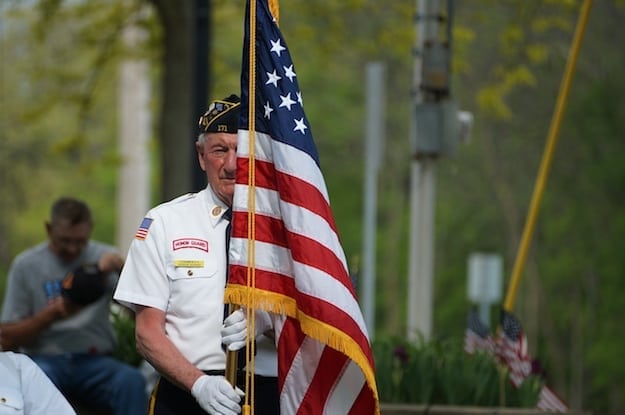 First, let's clarify some terms. Most people think veterans are injured soldiers who have served the country in wars. This is part of the image of a veteran, but it isn't the only one.
A veteran is anyone who has served in any branch of the military who isn't discharged dishonorably. This refers to anyone in the Army, Navy, Air Force, and other related branches.
You don't have to be seriously injured to qualify as a veteran. As long as you have served the country in the military without dishonor, you are a veteran.
Are you a veteran? Good news. You qualify for student loan forgiveness.
Military Student Loan Forgiveness and Discharge Programs
Repayment programs are one thing, but forgiveness and discharge of your loans is another – you may have the opportunity to have your student loans paid in full.
The guidelines are stringent, but the rewards are significant.
Public Service Loan Forgiveness Program
Veterans qualify for the Public Service Loan Forgiveness program.
The goal of this program is to forgive student debt for borrowers who want to join government-related fields. Since the armed forces is under the federal state, veterans qualify for this program.
The Department of Education sets the terms for the PSLF. These apply to everyone.
First, you should be able to make student loan payments on time for 120 months (or 10 years). Typically, borrowers under this program are under an income-based repayment plan. This means you reduce the total amount of the loan you pay off before receiving forgiveness.
The PSLF and other forgiveness programs for veterans only forgive federal loans. Also, deferment isn't an option.
For private student loans, you'll have to seek refinancing options.
Veteran's Total and Permanent Disability (TPD) Discharge
A TPD discharge indicates that you have a service-related disability documented by the Department of Veterans Affairs and you have been deemed permanently disabled. This allows your Direct loans, FFEL loans, and Perkins loans to be discharged in full.
Private student loans do not accept applications for TPD discharge.
RELATED: More Student Loan Benefits For Veterans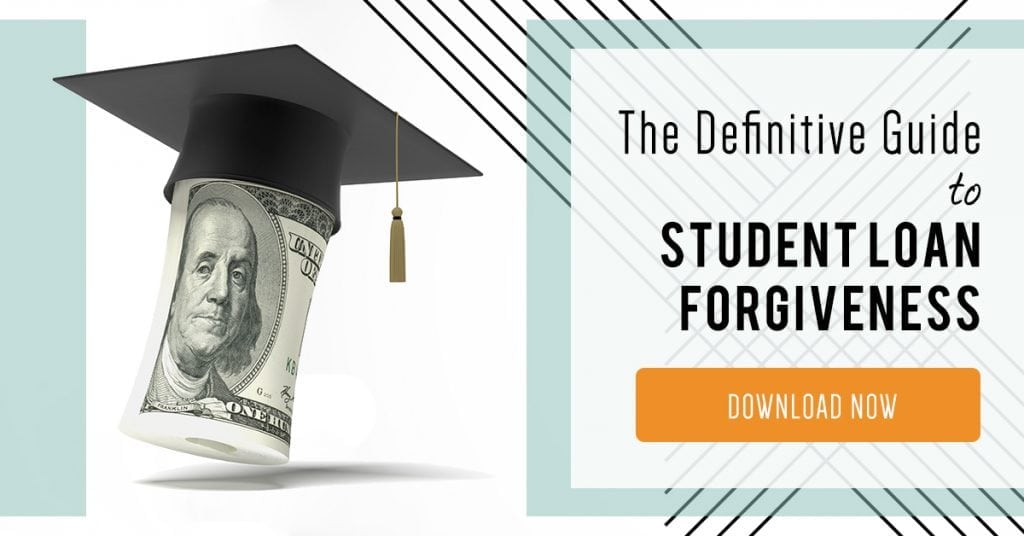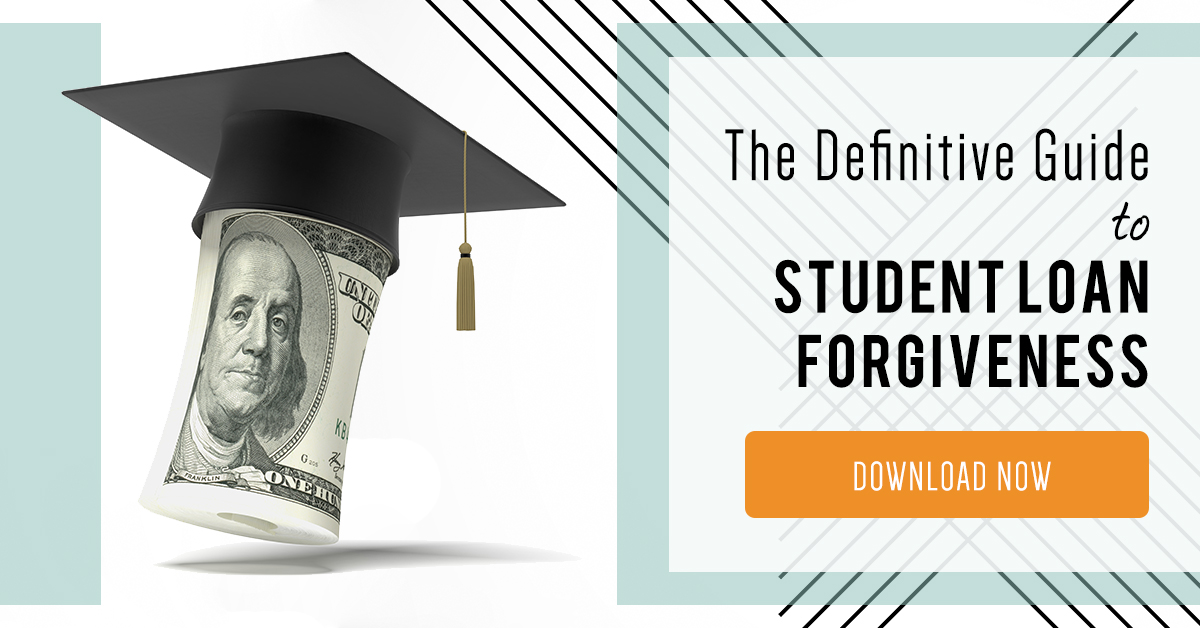 Qualifications for a TPD Discharge
In order to qualify for a TPD discharge, you must submit an application along with documentation proving that you are considered totally and permanently disabled.
All documents will be submitted to Nelnet, the company that processes TPD discharge applications.
Documentation Needed for a TPD Discharge
The VA can provide documentation that shows you have a service-connected disability that is 100% disabling, or that you are totally disabled based on an individual unemployability rating.
How Do I Apply for a TPD Discharge?
You can visit the TPD Discharge website at disabilitydischarge.com and select "Application Process." Once you complete the application, you can send it along with the required documentation, to Nelnet.
You can also request the application by calling or emailing Nelnet.
Phone: 1-888-303-7818 Monday-Friday 7 am – 2 am EST, Saturday 8 am – 7 pm EST
Email: disabilityinformation@nelnet.net
What Happens if My TPD Discharge Request is Approved?
If your discharge request is approved, Nelnet will contact you to let you know that your loans have been discharged. Your loan holders will be instructed to return any payments received on or after the VA's disability determination.
The Trump administration's Tax Cuts And Jobs Act means that if you receive forgiveness between 2018 and 2025, you won't have to fear a big federal tax bill.
However, if you received your discharge (and Form 1099-C from the IRS) in 2017 or earlier, the discharged amount of your loans may be considered taxable income that you owe taxes on.
What Happens if My TPD Discharge Request is Denied?
If your discharge request is denied, Nelnet will contact you to let you know why it was denied. You may request for your application to be reevaluated if you provide new information.
If you wait for more than 12 months after your initial denial, you will need to submit an entirely new application along with new evidence of total and permanent disability.
Nelnet will let you know when your next payment is due on your loans.
Special Terms and Conditions
Proving your disability comes with a lot of work.
The Department of Veterans Affairs must provide backing that your disability is permanent and detrimental to your capacity to work.
It would also help if you're a recipient of the Social Security disability insurance.
Prior Service Veterans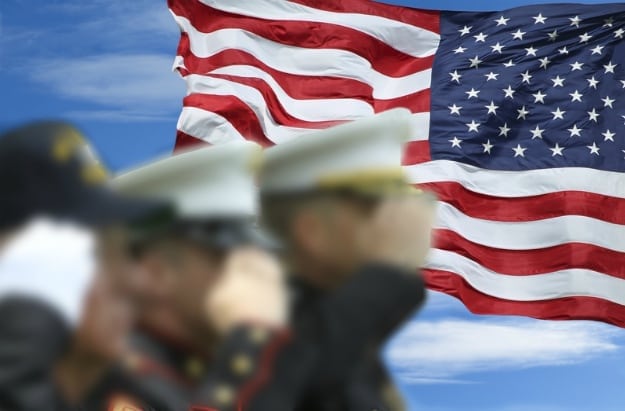 If you're a Reserve or a National Guard, you have "veteran status." This means you also qualify for student loan forgiveness. You may also be eligible for the National Guard Student Loan Repayment Program.
Most military branches only offer forgiveness for first-time soldiers. But the National Guard offers student loan aid for prior-service soldiers. The requirements are extra-specific and rigid. You can read more about this on their website.
National Defense Student Loan Discharge
Federal law (34 CFR 674.59) says that service in a location that qualifies a military member for hostile-fire or imminent-danger pay can qualify for up to 50% of their loan being canceled if their military service ended before Aug. 14, 2008.
For those whose service began on or after that date, up to 100% of their loan may be forgiven.
Qualifications
To receive an NDSLD discharge, you must first complete at least one full  year of service in one of the branches of the United States Armed Forces, and that year of service must have included an entire year of being deployed to a hostile fire or imminent danger pay area.
Partial years do not count towards NDSLD.
Loans Eligible
NDSLD only applies to Federal Perkins Loans.
No new Perkins Loans have been issued since Sept. 30, 2017, but if you have old loans, it is worth pursuing NDSLD.
How it Works
In order to apply, you must fill out a DD 214 discharge form and explain why you think you qualify for the program. The form and your explanatory letter must be sent to the company servicing your loan.
Military Student Loan Repayment Assistance Programs
Even if you do not qualify for full or partial discharge of your student loans due to your military service, there are a number of programs that can help you with repayment.
Repayment assistance can lower your monthly payment, decrease the total amount you repay over time, or offer some forgiveness after a certain length of time.
Prior Service Loan Repayment Program
This isn't exactly a forgiveness program.
It's a repayment plan that can remove as much as the same amount as other programs. It caters to soldiers in the Army Reserve who have served in the military.
Under this program, you can receive up to $50,000 toward student loan payments. If you are pursuing this repayment plan, you'll want to consult with your loan servicer.
National Guard Student Loan Repayment Program
Qualifications
To qualify for the National Guard Student Loan Repayment Program, you must score 50 or higher on the Armed Services Vocational Aptitude Battery, enroll with eligible jobs through the Guard, and enlist for at least six years of service. The maximum amount you could receive in federal principal student loan repayments is $50,000, and you could earn up to $7,500 annually.
Loans Eligible
Only Federal student loans are eligible. Federal Parent Loans for Undergraduate Students (PLUS) that are in the name of anyone other than the Soldier applying are not eligible for repayment.
How it Works
Non-prior service soldiers are eligible for SLRP if enlisting for a critical skills vacancy in the grade of E-4 or below.
Navy Student Loan Repayment Program
Qualifications
This repayment program is for active-duty Sailors in the first three years of service.
Loans Eligible
Stafford loans
Federal PLUS loans
Consolidation loans
Perkins loans
How it Works
If you meet requirements, which are sent to you via personal message, the Navy will repay one-third of an approved Loan Repayment Program incentive amount or $1,500 on your first, second, and third year of active duty. In total, the Navy could repay your loans by up to $65,000.
This program is currently only available to eligible personnel in the delayed entry program who will enlist as active duty Sailors.
The Servicemembers Civil Relief Act (SCRA) is quite specific. And it isn't exactly a student loan program either. It can reduce your debt if you have interest higher than 6%. This applies to student loans and other types of debt as well.
PRO TIP: You need to apply for the Servicemembers Civil Relief Act before you join the military. It will take effect while you're on active duty. But it will only forgive loans you've acquired before you went on duty.
Other Student Loan Aids
Some private organizations offer to help veterans pay their loans. Some may provide aid in the form a huge one-time payment. Others may provide student loan repayment plans.
RELATED: Student Loan Forgiveness for Military
Student loan forgiveness for veterans is the least we can do for our countrymen who sacrifice their lives for us. It also encourages the next generation to serve their country through the military.
There's no better way to show thanks to our veterans than the continuous support for student loan forgiveness for them.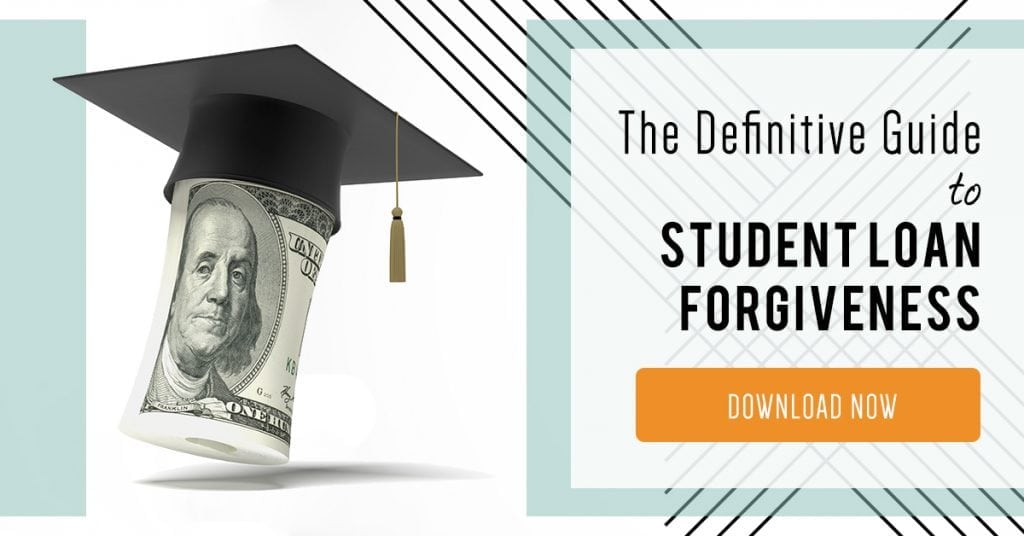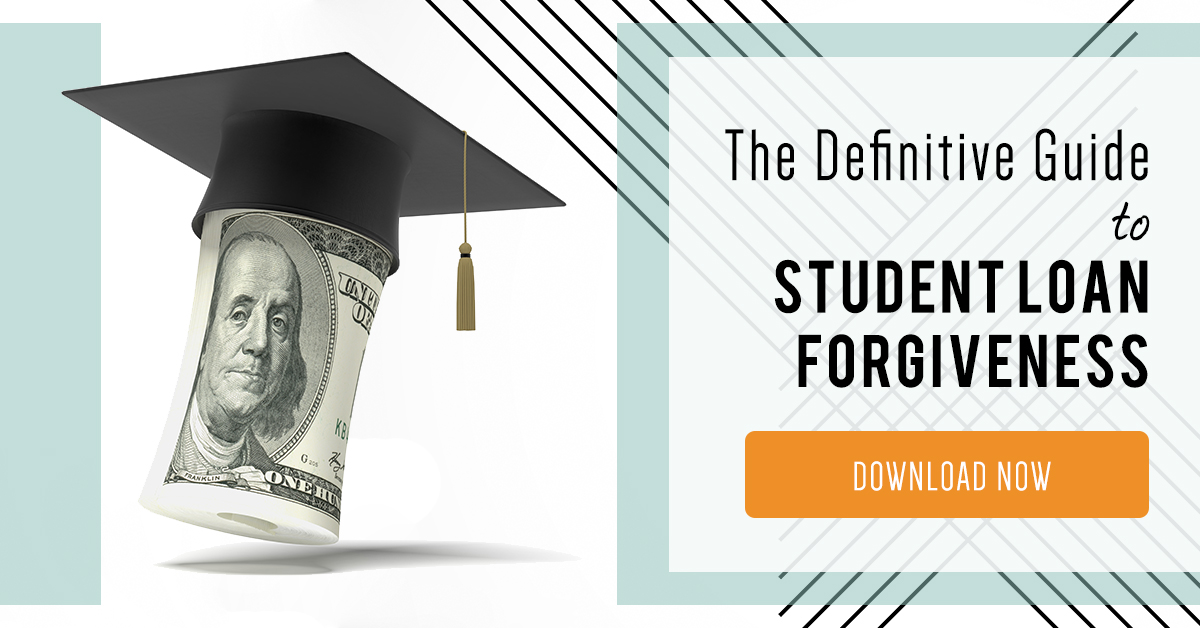 FAQs about Student Loan Forgiveness for Veterans
Q: Are student loans forgiven for disability?
Only if a Veteran can prove total and permanent disability status, or if a military member completed at least one full year of service in a hostile-fire or imminent-danger pay area.
Q: Is there student loan forgiveness for veterans?
Yes, every branch of the United States Armed Forces offers a variety of student loan repayment and forgiveness options, although qualifications and award amounts vary.
Q: How to apply for student loan forgiveness for veterans?
You can reach out to your particular branch of service or your loan servicer for more information on how to apply for student loan forgiveness and repayment options.
Have you applied for student loan forgiveness for veterans? Let us know in the comments below.
Up Next:
SaveSave