Student loan forgiveness for veterans is starting to gain recognition and traction.
Few people know that they can still get rid of their student loan debt even if they're not on active duty. But how exactly can you complete your repayment?
You can get rid of your federal student loans in many ways. Here are some of the best options to consider.
What is Student Loan Forgiveness for Veterans?
What is a Veteran?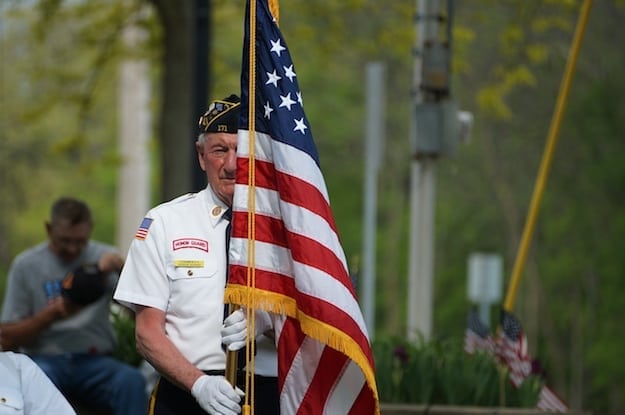 First, let's clarify some terms. Most people think veterans are injured or damaged soldiers who have served the country in wars. This is part of the image of a veteran, but it isn't the only one.
A veteran is anyone who has served in any branch of the military who isn't discharged dishonorably. This refers to anyone in the Army, Navy, Air Force, and other related branches. You don't have to be seriously injured to qualify as a veteran. As long as you have served the country in the military without dishonor, you are a veteran.
Are you a veteran? Good news. You qualify for student loan forgiveness.
Public Service Loan Forgiveness Program
Veterans qualify for the Public Service Loan Forgiveness program.
The goal of this program is to forgive student debt for borrowers who want to join government-related fields. Since the armed forces is under the federal state, veterans qualify for this program.
The Department of Education sets the terms for the PSLF. These apply to everyone.
First, you should be able to make student loan payments on time for 120 months (or 10 years). Typically, borrowers under this program are under an income-based repayment plan. This means you reduce the total amount of the loan you pay off before receiving forgiveness.
The PSLF and other forgiveness programs for veterans only forgive federal loans. Also, deferment isn't an option.
For private student loans, you'll have to seek refinancing options.
Disabled Veteran Student Loan Forgiveness
The Disabled Veteran Student Loan Forgiveness program is the most popular program for veterans. It's also called Veteran's Total and Permanent Disability Discharge. It falls under the College Loan Repayment Program.
The program can cancel Perkins Loans, FFEL, and Direct Loans for veterans who have a service-connected disability.
RELATED: More Student Loan Benefits For Veterans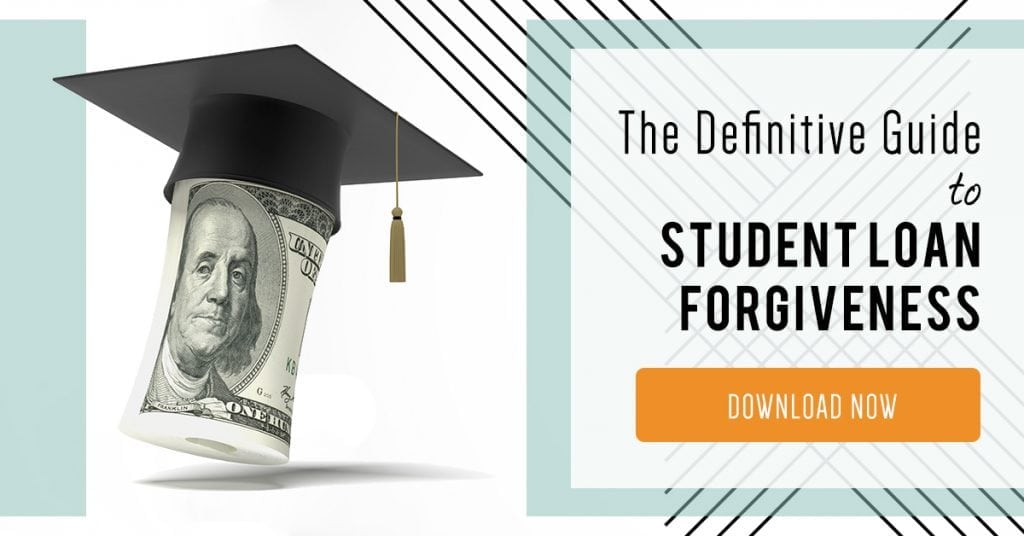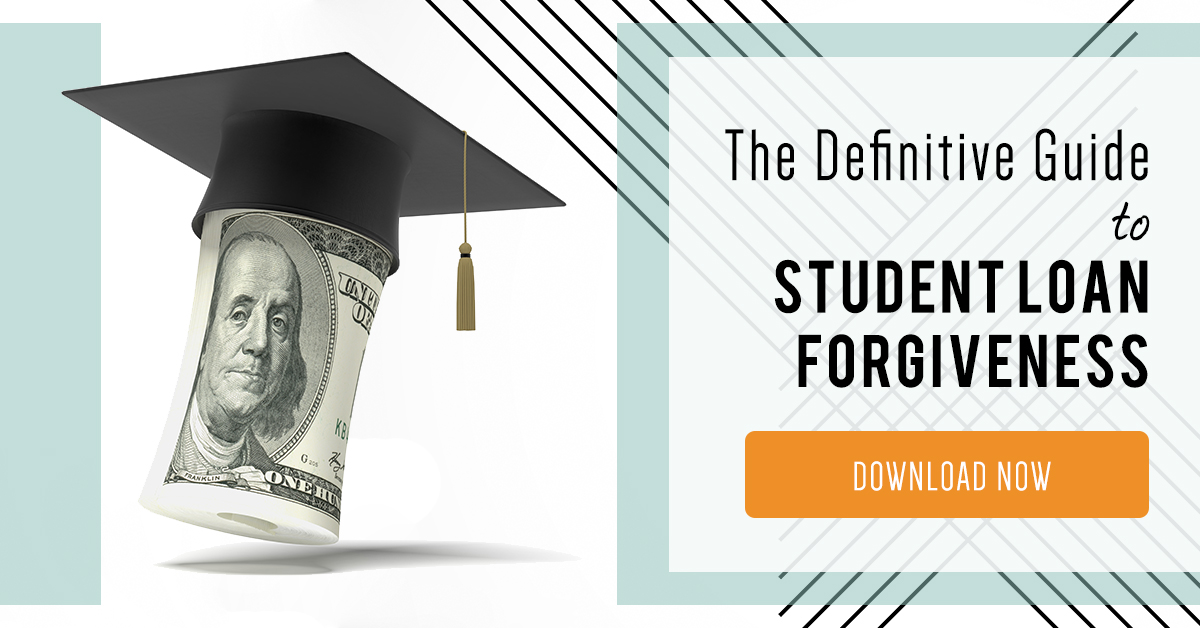 How to Qualify for Disabled Veteran Student Loan Forgiveness
You are eligible for this program if you have acquired a disability while on active duty. This disability should be "permanent and total." This refers to any disability that hinders you from engaging in any productive work.
The disability must also have lasted for (or might last) for at least 5 years.
Special Terms and Conditions
Proving your disability comes with a lot of work.
The Department of Veterans Affairs must provide backing that your disability is permanent and detrimental to your capacity to work.
It would also help if you're a recipient of the Social Security disability insurance.
Prior Service Veterans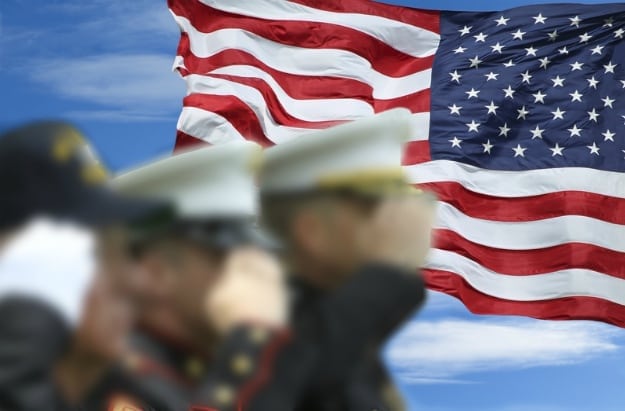 If you're a Reserve or a National Guard, you have "veteran status." This means you also qualify for student loan forgiveness. You may also be eligible for the National Guard Student Loan Repayment Program.
Most military branches only offer forgiveness for first-time soldiers. But the National Guard offers student loan aid for prior-service soldiers. The requirements are extra-specific and rigid. You can read more about this on their website.
National Defense Student Loan Discharge
Borrowers of Stafford Loans or Perkins Loans may be eligible for the National Defense Student Loan Discharge.
If you're a veteran who served in an area of critical danger or fire, you can qualify. The requirements include the following:
A letter of explanation
A completed Department of Defense discharge form
Prior Service Loan Repayment Program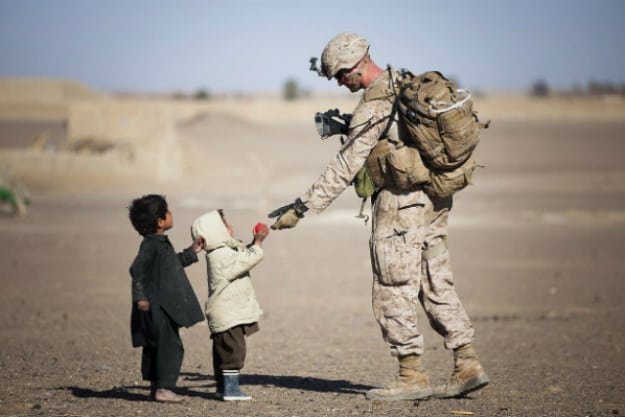 This isn't exactly a forgiveness program.
It's a repayment plan that can remove as much as the same amount as other programs. It caters to soldiers in the Army Reserve who have served in the military.
Under this program, you can receive up to $50,000 worth of loan payments. But this amount varies according to your circumstances. It's best to consult a loan servicer if you're looking into this program.
The Servicemembers Civil Relief Act
The Servicemembers Civil Relief Act (SCRA) is quite specific. And it isn't exactly a student loan program either. It can reduce your debt if you have interest higher than 6%. This applies to student loans and other types of debt as well.
PRO TIP: You need to apply for the Servicemembers Civil Relief Act before you join the military. It will take effect while you're on active duty. But it will only forgive loans you've acquired before you went on duty.
Other Student Loan Aids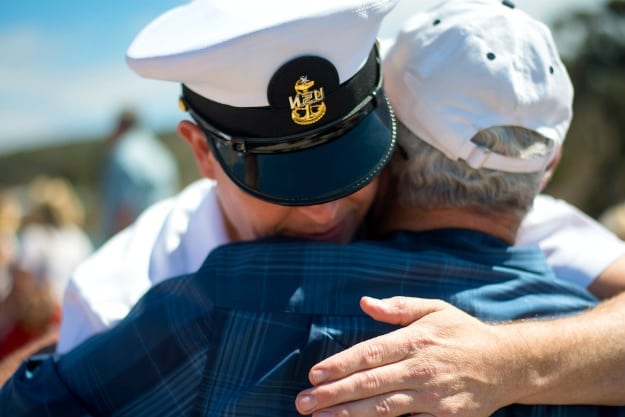 Some private organizations offer to help veterans pay their loans. Some may provide aid in the form a huge one-time payment. Others may provide student loan repayment plans.
RELATED: Student Loan Forgiveness for Military
Student loan forgiveness for veterans is the least we can do for our countrymen who sacrifice their lives for us. It also encourages the next generation to serve their country through the military.
There's no better way to show thanks to our veterans than the continuous support for student loan forgiveness for them.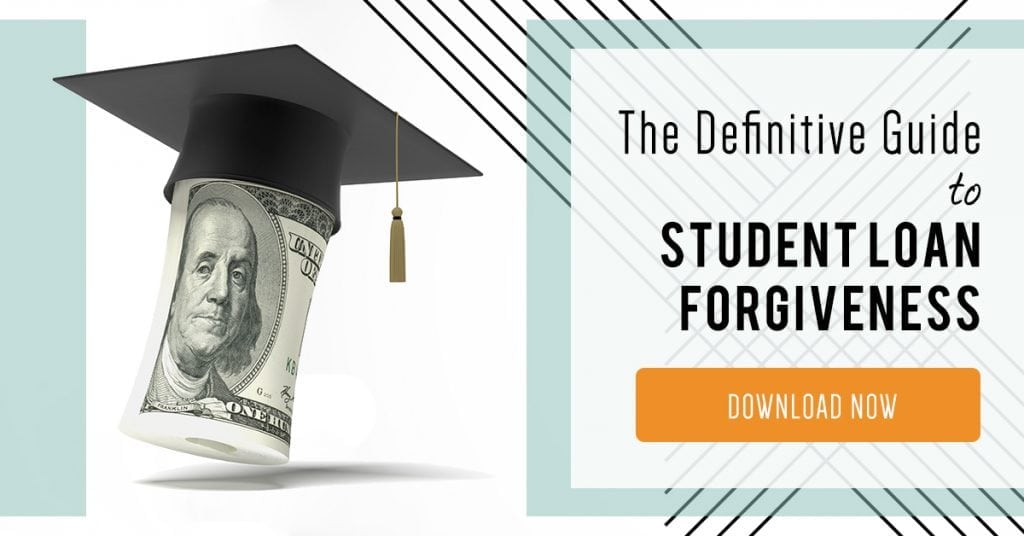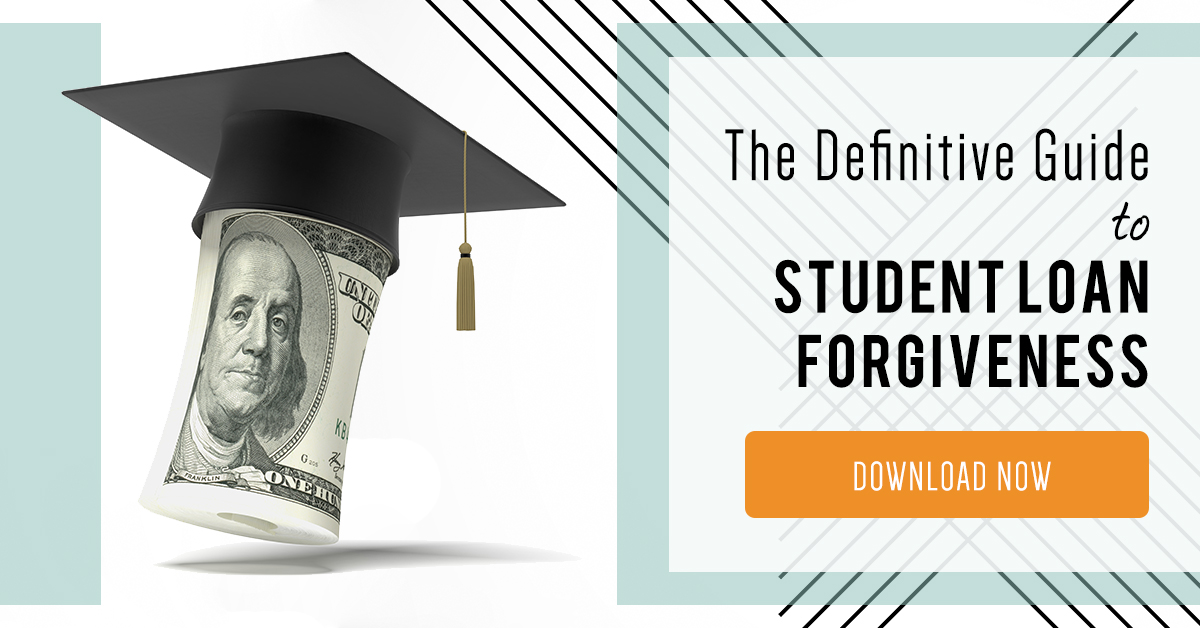 What do you think of the student loan forgiveness for veterans? Let us know in the comments below.
Up Next: Careers That Forgive Student Loans
SaveSave