Grants are a great way to pay off your student loans, usually with money that does not need to be repaid. There may, however, be eligibility requirements as well as service or employment requirements.
Student loan grants are issued by the federal government, state governments, and nonprofit organizations.
Grants are often used as an incentive to entice graduates to work in fields experiencing staffing shortages. For example, there are lots of grants available to doctors, nurses, and other healthcare professionals.
Student loan grants are oftentimes limited to certain fields and particular geographical regions.
Below we go through some of the options available to you when it comes to grants to pay off student loans.
Do You Have to Repay Grants?
No, you do not usually have to repay grants, unless you fail to complete any agreed-upon employment requirements. Grants and scholarships are similar in this way.
If you don't meet all of the requirements stipulated by the grant, you could lose the full grant amount or even have to pay back some of the grant money you've already received.
Where to Find Grants
There are a variety of grant options available, but you have to know where to look.
Fortunately for you, we took the guesswork out of it. All you have to do is find the category below that applies to you and click on it to see the grant options that are available to you.
For career-based grants, the fields in which you will find the most options are:
There are also grants available for:
You can start by looking into profession-based grants offered by departments of the federal government, and then approach your school for any opportunities they have access to. You can check with your state, and then with your employer.
You can also seek out civil rights and advocacy groups for which you meet the criteria of grants they may offer.
Some private employers offer student loan forgiveness, grants, and scholarships to their employees on a monthly basis.
What Grants to Pay Off Student Loans are Available?
Healthcare Grants
National Health Service Corps: Doctors, dentists, and mental health professionals can all qualify for this grant. If you are willing to sign up for two years of full-time work within a high-needs community, you will receive up to $50,000 off your student loans. Reimbursement for part-time work is also possible. The funding levels are here.
Nurse Corps Loan Repayment Program: This is the main repayment option for nurses on the national level. It's also a source for finding funding for specialized areas within nursing. The program will pay off 60% of student loan debt for registered nurses who work at least two years in a critical shortage area. If you opt for a third year, you may receive an additional 25% in reimbursement.
IHS Loan Repayment Program: This program repays up to $40,000 of your qualifying student loans if you sign up for two years of service in American Indian and Alaska Native communities. You can choose to stay longer and keep renewing your contract until your entire physician student loan debt is paid.
Students-to-Service Loan Repayment Program: If you're in your final year of medical or dental school, you could earn up to $120,000 in student loan repayment by agreeing to work in an area with a shortage of medical professionals for three years after you graduate.
Pennsylvania Primary Care Loan Repayment Program: Healthcare professionals willing to work in underserved areas in Pennsylvania can get between $30,000 and $100,000 to use towards student loans, but you must commit to two years of service.
Teacher Grants
Teacher Loan Forgiveness Program: You can be eligible for up to $17,500 in forgiveness for your federal Direct Subsidized and Unsubsidized Loans (including Stafford loans) if you agree to teach for five years in a low-income area.
Teacher Cancellation of Perkins Loans:  There are no new Perkins loans as of 2017, but if you have an existing Perkins loan, the full amount can be forgiven if you qualify. Qualifying teachers work in low-income communities or teach high-needs subjects like math, special education, science, bilingual education, or foreign languages. There is no set time requirement or specific hours to work each week in order to qualify. Your forgiveness is given in per-year percentage increments until the loan is forgiven.
Veterinarian Grants
Veterinarian Medical Loan Repayment Program: This program pays as much as $25,000 per year toward your veterinarian school debt if you agree to work in an underserved area for three years. Offered by the National Institute of Food and Agriculture, you can earn up to $75,000 total. To be eligible, you must have an accredited degree in veterinary medicine and carry at least $15,000 in loan debt.
Lawyer Grants
John R. Justice Student Loan Repayment Program: This program is for public defenders and state prosecutors. You can get up to $10,000 per year ($60,000 in total) toward your law school loans if you agree to 3-6 years of service. You can apply through your state.
Department of Justice Attorney Student Loan Repayment Program: This program provides about $6,000 per year, and up to $60,000 in total, for attorneys who work in the Department of Justice and have federal student loan debt of at least $10,000. You must commit to at least three years of service. The application process is competitive.
Herbert S. Garten Loan Repayment Assistance Program: This program operates on a lottery system, offering as much as $5,600 in grants to attorneys with at least $75,000 in student debt. You have to work with one of the organization's grantees to qualify.
Other options: Many law schools offer loan forgiveness for graduates who work in the public sector, and there are numerous state-based programs for public-service lawyers as well. Check out the American Bar Association website for more resources.
Researcher Grants
National Institutes of Health (NIH) Loan Repayment Programs: This is actually a group of grant programs designed to entice medical professionals into valuable research fields. You can receive up to $50,000 per year (for a total of two years) by agreeing to conduct research considered critical by the NIH. You don't have to work for the NIH to qualify.
The individual research topics include:
Farmer Grants
New York State Young Farmers Loan Forgiveness Incentive Program: In New York, graduates who want to pursue a career in farming can receive up to $10,000 a year for up to five years to pay off their student loan debt. To be eligible to apply, individuals must have received their degree from a New York college or university, and agree to operate a farm in New York for at least five years. You must submit your application within two years after graduating from school, and both federal and private student loans are eligible.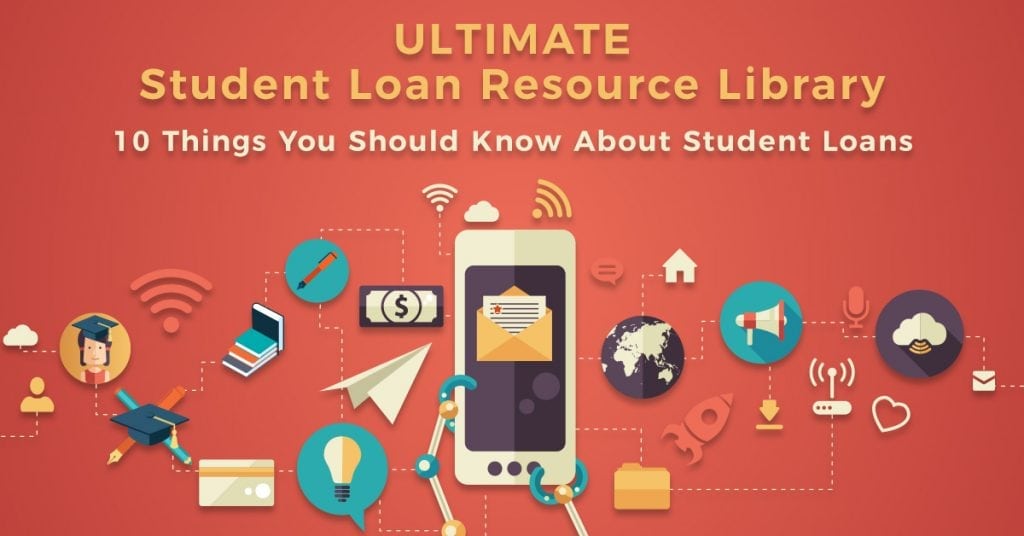 Military & Family Grants
Army Loan Repayment Program: If you enlist in the military after going to college and you have student loans, you can get forgiveness for those loans.

Army Reserve College Loan Repayment Program: This program provides up to $50,000 in student loan forgiveness for those in specific specialties who agree to serve for at least six years. If you agree to serve for three years and meet other qualifications, you can get a third of your outstanding principal paid each year, for a maximum of $65,000.
Iraq-Afghanistan Service Grant:  If your parent was a member of the military and died while serving in Afghanistan or Iraq, and you were not eligible for a Pell Grant based on financial criteria, you could be eligible for an amount up to the maximum Pell Grant amount available for the award year. The amount for 2020-21 is $6,345. You must have been under 24 years of age or enrolled at least part-time in college when your service member parent died.

Health Professions Student Loan Repayment Program: Doctors, dentists, pharmacists, nurses, veterinarians, and other healthcare professionals who enlist in the army can receive up to $120,000 in student loan forgiveness if they enlist for three years. The amount and time period vary by profession and service branch. In addition, the military offers special student loan forgiveness programs in:
Also, if you haven't enrolled in college yet, the military offers a wide range of scholarship programs for those who enroll. Go here for a complete list.
Volunteer/Nonprofit Grants
AmeriCorps, the Peace Corps, and Teach for America all qualify for Public Service Loan Forgiveness, and may award you funds to put toward your loans.
Private Company Grants
Some private companies use student loan forgiveness as a recruitment tool. These payments are typically $1,200 – $2,000 per year for a total of $10,000 towards your student loans. Check with your company to see if they offer student loan grants.
Graduate Student Grants
There are a myriad of resources that can connect you to graduate program grants and scholarships. Here are a few:
Professional associations
Adults Returning to College Grants
There are grants offered by the federal government that are available to nontraditional students. These include:
State-specific grants
Writer Grants
Whether you are writing a novel, a script, or poetry, there are several valuable grants you can look into:
National Endowment for the Arts Literature Fellowship
Female Entrepreneur Grants
How To Find Money For College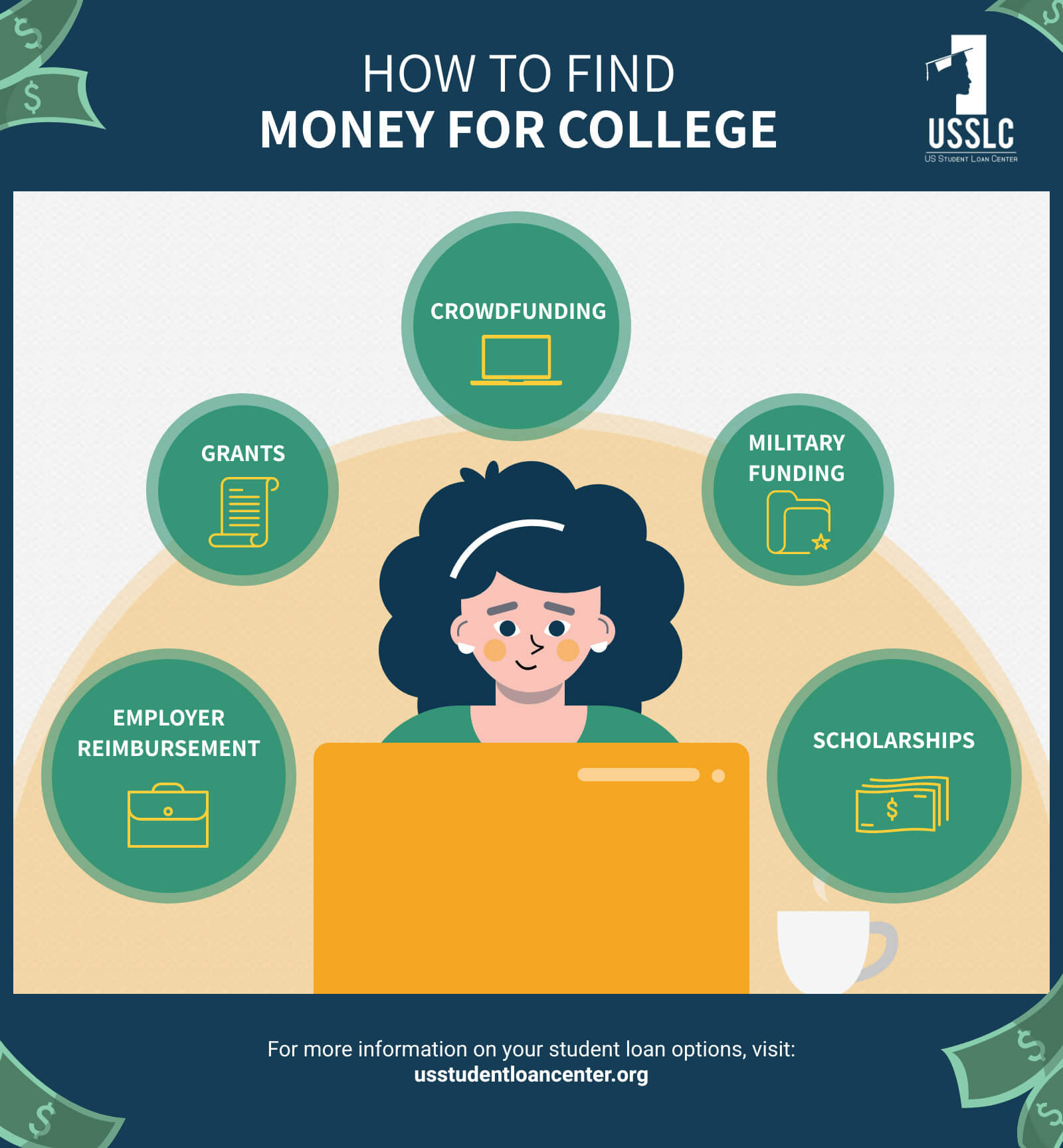 Grants are just one option of how to find money for college. Grants are typically need-based and awarded based on your financial situation. You can also research scholarships, which also do not need to be repaid, but are based on your merit. Even if you do not qualify for financial aid, you can pay for your education with scholarship opportunities.
Every branch of the U.S. Military offers educational benefits that service members can take advantage of during or after service. If you feel like joining up, you can access financial aid, college funds, and loan repayment programs.
A more modern way to raise money for college is Crowdfunding. With a crowdfunding campaign on sites like GoFundMe and Indiegogo, students can ask their friends, relatives, and communities to invest small amounts in their future without asking any one person for a large amount of cash.
Employer reimbursement is also another option depending on where you work. Many private companies now offer up to $10,000 in college tuition reimbursement disbursed over several years of employment.
Your first step should always be to fill out the FAFSA to see if you qualify for federal grants and financial aid, which have the best benefits associated with them.
Additional Options
If you are still struggling to pay off student loans and cannot find enough grants to help you, you do have other options available to you.
You can refinance your loans into one loan with new terms. This new loan may have a longer repayment term, lower payment amounts, or a lower interest rate.
If you have federal student loans, you can consider an Income-Driven Repayment plan that can lower your payments significantly. While this does increase the total amount you pay in interest over time, a lower payment can give you the breathing room you need right now.
Public Service Loan Forgiveness (PSLF) is for those who work for the government or a nonprofit organization. If you make on-time qualifying payments for 10 years on your federal student loans while maintaining full-time employment, the government forgives the remaining balance. Unlike other forgiveness options, the forgiven balance is not taxed as income.
Watch this video from Univision for more information on grants to pay off student loans:
Subscribe to US Student Loan Center
Combined with a loan forgiveness program and other types of student loan aid, grants can make student loan payment easier for you.
There are more ways to repay your student debt. For one, here is our guide to the Standard Repayment Plan.
What do you think about grants to pay off student loans? Let us know in the comments below.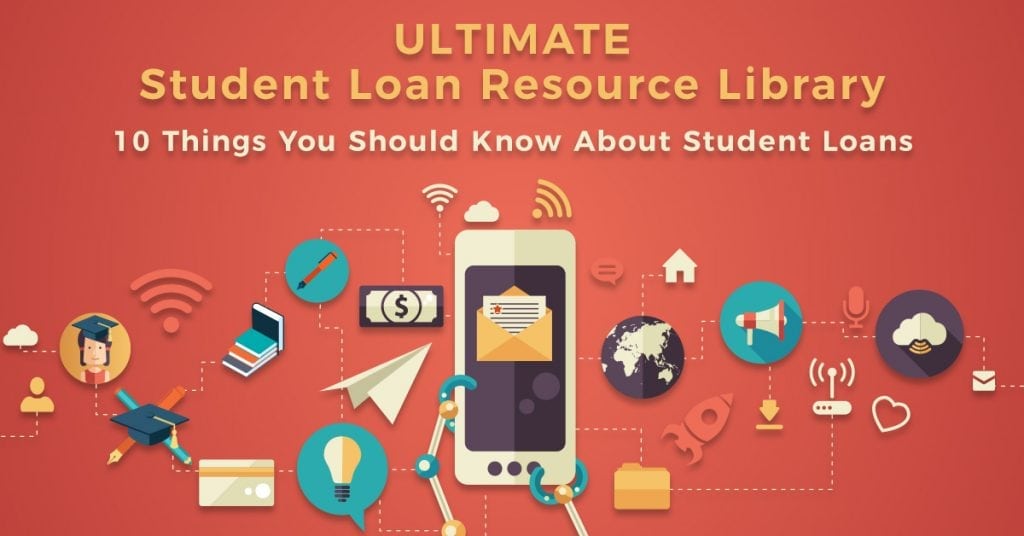 Editor's Note: This post was originally published on July 2017 and has been updated for quality and relevancy.