Contrary to popular belief, disadvantages of student loan forgiveness exist and they can be quite a burden.
The negatives of student loan forgiveness range from financial woes to practicality and decisions when it comes to your life plans.
Despite the relief loan forgiveness offers, one should always remember the student loan forgiveness pros and cons.
Here are the disadvantages of student loan forgiveness you must be wary of.
Disadvantages of Student Loan Forgiveness and Downsides
1. Large Taxable Income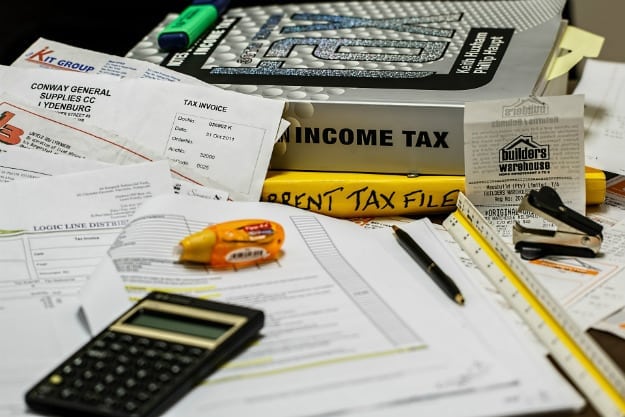 Most student loan forgiveness programs require student loan repayment plans.
Usually, this means the borrower is enrolled in one of the income-driven plans.
While this helps the borrower pay less every month, it comes back to haunt the borrower at the end of the repayment term.
The forgiven amount after the repayment term becomes taxable income.
The total amount forgiven is not equivalent to the amount of tax.
Although, you can expect that there is more tax to pay at the end of the year.
(Bonus Tip: Want all the pros and cons of student loan forgiveness all in one easy and accessible spot? The Definite Guide To Student Loan Forgiveness will go over each type of forgiveness program and weigh your options for you, so you don't have to. Click here to get more info on the free guide.)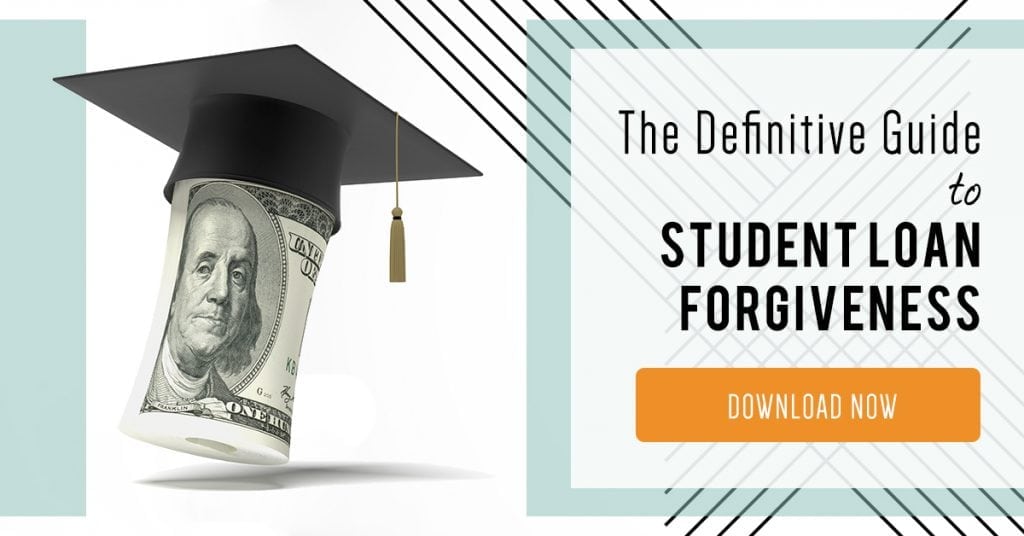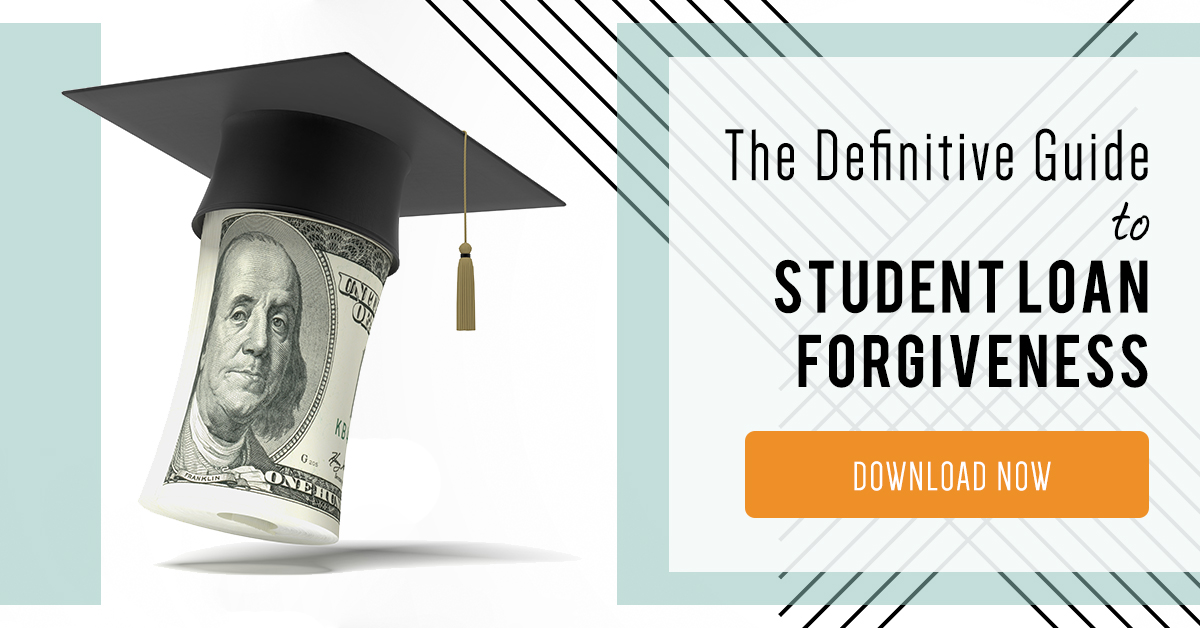 2. Limiting Career Tracks
Buried in #student #loan #debt? Your career may qualify you for student loan forgiveness in #NewYork state! https://t.co/2UfigRP3ME #college pic.twitter.com/CVIvmPMaVf

— Chris Johnson (@GrantFundingExp) April 5, 2017
One of the disadvantages of student loan forgiveness is limiting job options.
Student loan forgiveness is only available to a limited number of jobs.
Becoming, say, a financial analyst, will not grant you student loan forgiveness.
In contrast, teachers, nurses, and public servers can qualify.
3. Failing to Comply with Paper Work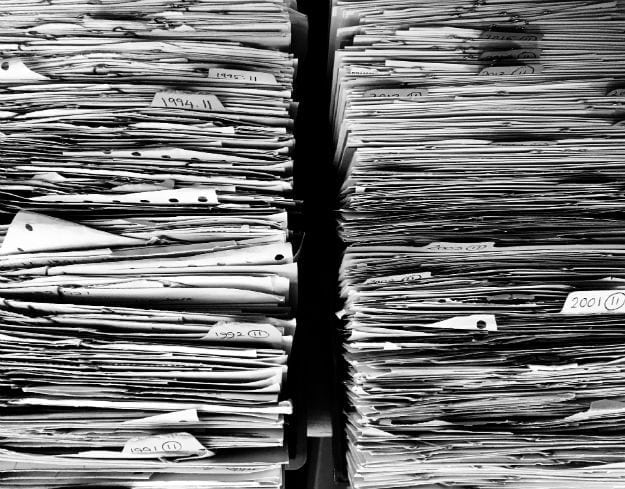 The amount of paper work is also one of the disadvantages of student loan forgiveness.
For example, public service loan forgiveness requires the borrower to submit an employment certification form every year.
Missing paper work could mean the end of your student loan forgiveness.
4. Long Commitment to Job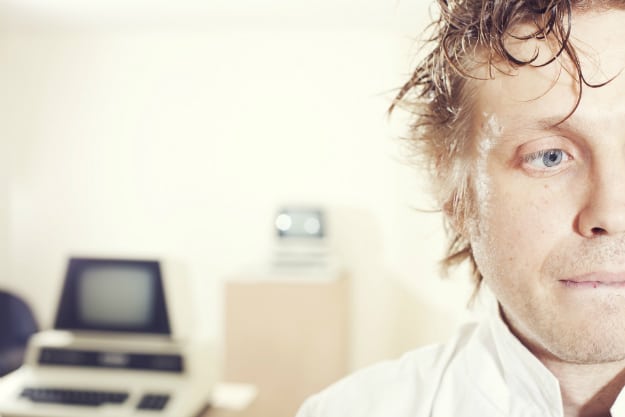 Student loan forgiveness programs have stringent requirements.
One of them is the commitment to the job. Such ensures that the borrower will not bail.
Moreover, it makes up for the repayment period on a regular repayment plan.
For instance, student loan forgiveness for teachers requires at least five years of service.
This can be a downside if you plan on exploring other career possibilities.
RELATED: Student Loan Forgiveness has a Price
5. The Program May Be Terminated
Why Betsy DeVos Halted Student Loan Forgiveness For These Students via @forbes https://t.co/lrWslb10Tc

— Steven Flanders (@steven_flanders) August 1, 2017
With so much talk and chaos in today's administration, some student loan forgiveness programs may be in jeopardy.
One can never be too sure about these programs anymore.
While they do offer comfort, they are still at the mercy of legislative actions.
6. Can Lead to Default
Interesting alternative to loan bubble-"Student Loan Default Crisis Is Being Caused By Promises Of Debt Forgiveness" https://t.co/WNNgyJVk83

— Nate Dillon (@NateDillon_KY) July 12, 2017
According to reports, the promise of student loan forgiveness is a factor in the rising number of defaults.
Because borrowers expect to be granted student loan forgiveness, they forget about payment and simply wait for a cancellation to arrive.
Defaulting, moreover, gives the borrower a bad credit score.
It is a domino effect of undesirable financial situations.
7. Limited to Direct Consolidated Loans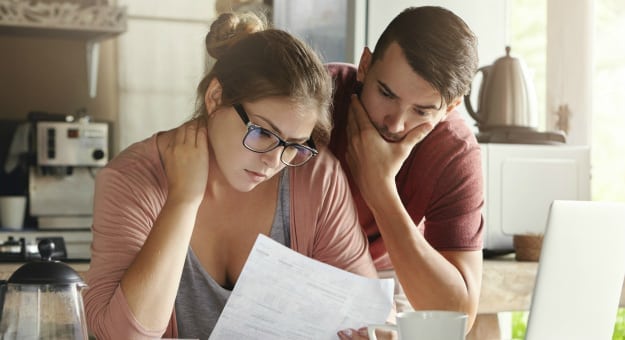 Before applying for student loan forgiveness, borrowers are advised to consolidate their loans first.
This makes everything easier since the borrower only needs to keep track of one loan.
One of the disadvantages of student loan forgiveness is only Direct consolidation can qualify.
This means if you have private loans or are in need of private refinancing, student loan forgiveness is not to your rescue.
Watch this video from Fox 5 Atlanta for more information on student loan forgiveness:
Student loan forgiveness is still here to help.
It can only be helpful if your financial situation calls for it.
Be sure to assess its pros and cons first before applying.
You might be committing your life to a plan you are not capable of living.
There are other options to get out of student loan debt.
The right one is always the one that meets your needs in the best way possible.
(Bonus Tip: Want all the pros and cons of student loan forgiveness all in one easy and accessible spot? The Definite Guide To Student Loan Forgiveness will go over each type of forgiveness program and weigh your options for you, so you don't have to. Click here to get more info on the free guide.)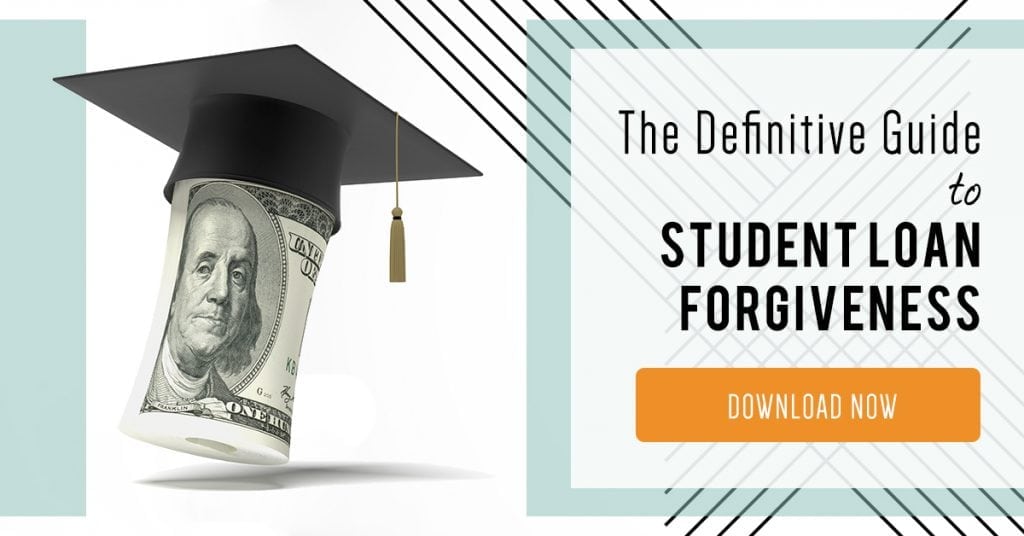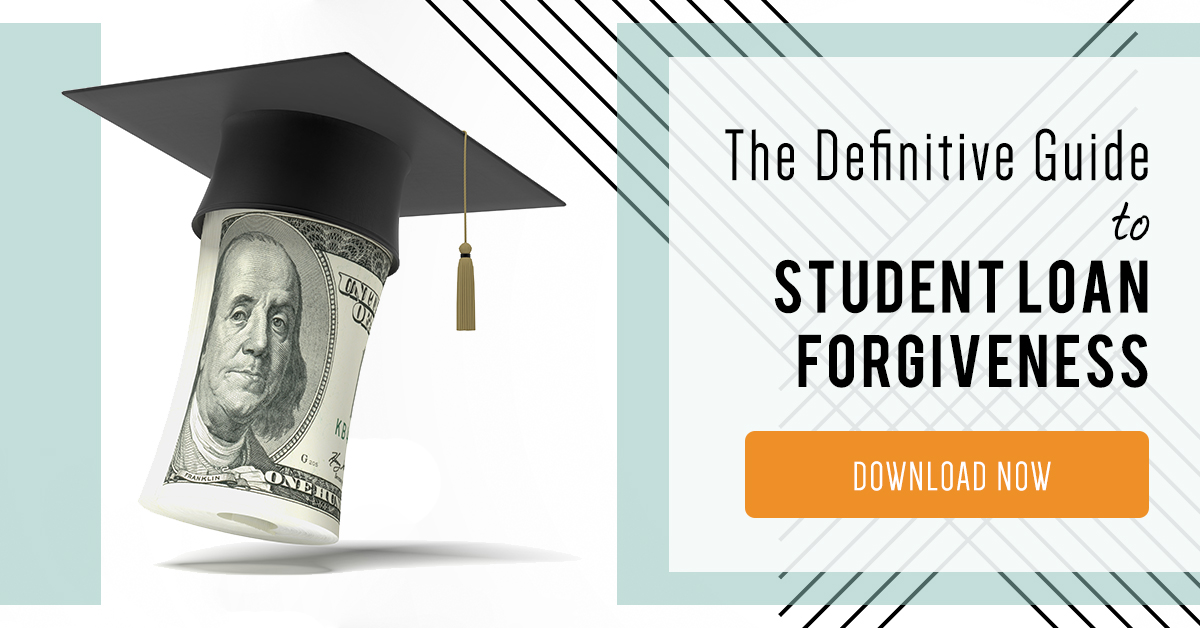 Do you have any other thoughts on the disadvantages of student loan forgiveness? Let us know in the comments below.
Up Next: Careers That Forgive Student Loans
(Visited 1 times, 1 visits today)