Military student loan forgiveness programs help men and women in service manage student debt.
If you have a college degree but you doubt you can make enough money to pay your student loans, applying for military student loan forgiveness could be the best option for you.
Everything You Need to Know About Military Student Loan Forgiveness
In this article:
What is Military Student Loan Forgiveness?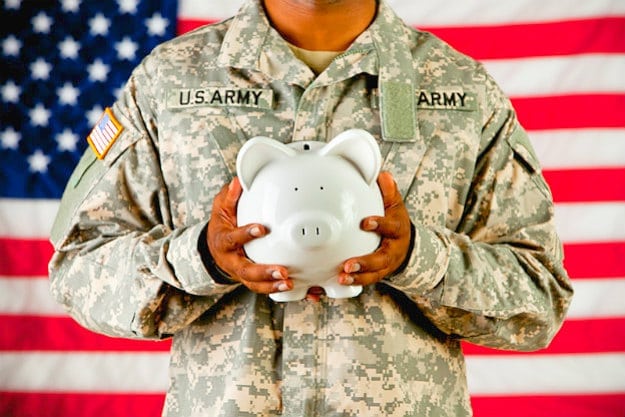 Military student loan forgiveness programs help military personnel deal with student debt.
You may be able to get loans forgiven or deferred if you're an active-duty service member or reservist. You may also qualify if you have a military spouse loan.
There are many reasons why the military is willing to pay off college debt.
It brings peace of mind to service members. They don't have to worry about their families struggling to pay bills at home. Military service members can concentrate on their jobs without any financial fears. And they can begin making retirement savings for themselves and their families.

How Do I Qualify for a Military College Loan Forgiveness Program?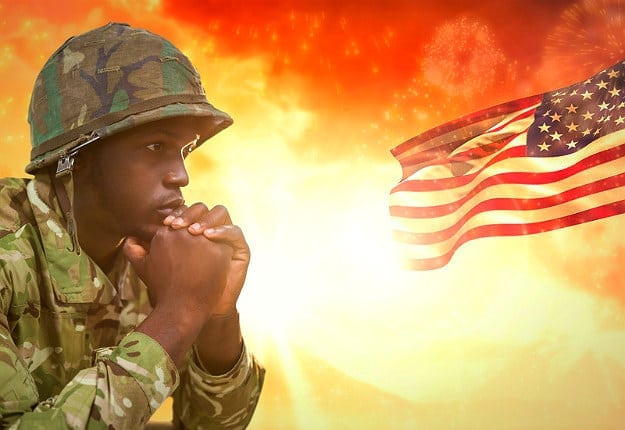 Most military student loan forgiveness programs are for federal student loans. These programs exclude private loans, state-funded loans, institution loans, and equity loans.
There are certain eligibility requirements for military student loan forgiveness:
You'll have to sign up for a military loan forgiveness program when enlisting.
You'll also have to make a certain number of repayments.
Some programs ask that you have a high school diploma and full-time employment.
The employment must involve military service or certain public service jobs.
Always speak to your military recruiter and lender to discuss program options.

How Much Student Loan Debt Relief Will I Qualify for?
You could be eligible for a 0% interest student loan based on your military service. https://t.co/E3UxFrPnME pic.twitter.com/SRy5Ec46Fm

— USAG Bavaria (@USAGBavaria) February 2, 2018

There is no clear-cut amount for every service member. Everyone has varying student loan amounts. Also, some people will make bigger repayments. Other people may have consolidated their loans.
Factors that influence how much debt relief you can get include:
The military branch offering the program
The type of loan forgiveness programs offered
The number of loan repayments made
How long you're employed in the military or in a qualifying public service position.
Certain programs, such as the Army Loan Repayment Program, may offer up to $65,000 in loan forgiveness. Keep in mind that the money goes toward the principal of the loan only. You will still have to pay off the interest on the student loan.
If you're worried about student loan interest, there are military deferment programs available. Most college loans won't see any interest for up to 60 months if you're sent to a hostile area and receive special pay.
You may also be able to get a repayment deferment on certain federal and private loans after active duty. You'd need to return to college after serving in a war or other military operation. For loan deferment, submit copies of your military orders with other necessary documentation.

Any Reasons Why I Shouldn't Get Involved in Military Student Loan Forgiveness?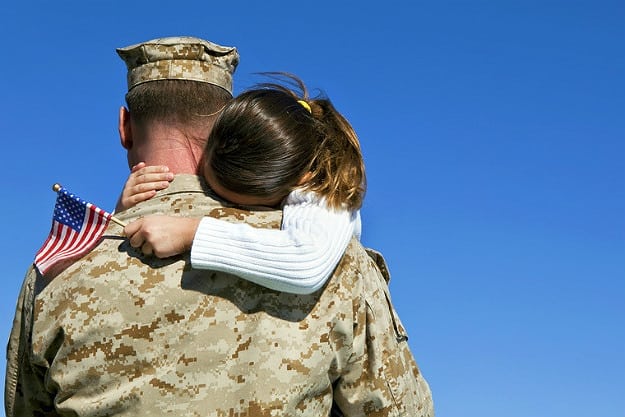 Never join the military if your sole goal is to get student debt relief. Military service is like every other career choice that a person makes. It requires dedication, passion, and commitment. You'd do a disservice to the military and other service members if you do the minimal amount of work.
There are other ways and programs to get student loan relief.
Also, take a good look at your financial situation. Then decide if you can do the required student loan repayments. If you miss making a payment, the loan will go into default. You'll become disqualified from the loan repayment program and military student loan forgiveness.
For disabled veterans, you may get your student loans discharged. You must have obtained the injury during service, and the injury must be a total or permanent disability.
Check out this video from The College Investor for more types of student loan forgiveness programs: 
Subscribe to US Student Loan Center
Serving your country shouldn't mean you have to deal with student loan debt. Have the peace of mind that when you return to a private life, your student loan debts won't follow you around.
You can seek out military student loan forgiveness. Then you can get your finances on track and have the career you've always wanted.
Consider all your options about loan repayment, forgiveness, and deferment programs. Then select the one that will best fit your needs. You'll have a fantastic career, a degree, and financial freedom from your debts.
What tips can you share with borrowers who want to apply for military student loan forgiveness? Let us know in the comments below! 
Up Next: 7 Steps for Fast and Easy Student Loan Forgiveness Application