Are you looking for money management tips to help you get by in college and beyond? Who can blame you? College is an expensive time of life.
While the hope is that a college education will be more than paid for by the quality of the job you'll be able to get after, there's still no sense loading yourself up with more debt than is strictly necessary.
With a bit of thought and planning, you can take the financial sting out of your education with these 7 money management tips every college student needs.
7 Money Management Tips Every College Student Needs
The average student debt each graduate carries over after college is $16,723. These 7 tips will help you manage that debt and live financially free.
1. Budget
Use a budget planner
List income
List expenses
List savings goals
Budget accordingly
The number one piece of advice for the money-savvy is to make a budget. Work out exactly how much money you have coming in and calculate your expenses: be honest, or it won't work. Writing your budget down on paper or using a budget planner can help you get a grip on your financial needs.
You can then break your spending down into a variety of categories. Remember, college costs don't just include the price of tuition and accommodation. Instead, include everything you spent last month, from your cellphone to your internet.
Once the essentials have been budgeted, you need to see how much is left over for beer and all the rest. If the answer is nothing, better stay in. Hey, you're there to study, right?
2. Do You Need It or Just Want It?
Do you need it?

Tuition debt
Rent
Food
Transportation

Or just want it?

New clothes
New phone
Fancy dinner
The key to your budget working for you is working out what absolutely HAS to be paid for (tuition, board, laundry) and what you WANT to pay for. Should you be spending money on yet another new T-shirt?
Break your spending down for the previous month. Did you spend too much on stuff you only wanted? Trying to avoid this can lead to significant savings down the line.
3. Party, but Not Too Hard
Attend college social events instead of going to a bar
Save money while meeting new people
Everyone needs to let off steam, and the pressure of college means a night out every now and again could almost be classed as an essential. However, did you know that the average US student spends $900 per year on alcohol? That's twice what they spend on books! 
Instead of hitting the bars to let off steam, try some of the social events organized by the college. Join a few societies. Not only are you meeting new people, but you're also trying new things and saving a few dollars in the process.  
4. Stay Clear of Credit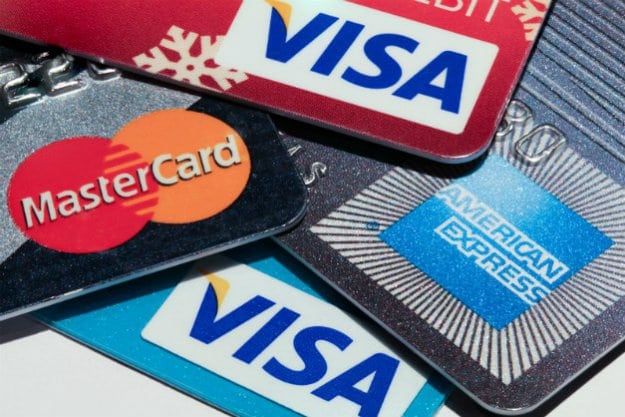 Credit cards can easily get out of control
Can deepen your debt
Just pay cash
Stick to cash budget
Credit cards can seem like an attractive option, and those guys from the credit card company at the student fair seem friendly and convincing. However, one survey shows that of 58% of students with credit cards, 30% had debt averaging a whopping $2,573.
Credit cards make it easy for spending to get way out of control. While having one may teach you a lot about handling money responsibly, it's still too big a risk regarding the costs further down the line.
Bear in mind that the average APR on a student credit card is an enormous 19.8%. That's a lot of money spent on interest alone, and you don't even have anything to show for it.
5. Lose the Car
Cars cost a lot of money:
Walk to class instead if you live close by
Ditching the car can save you thousands
Do you need a car for college? Between the gas, insurance, and general upkeep, cars cost a lot of money. Plus, they all need to be paid for. Given the pedestrian-friendly nature of the vast majority of campuses, this is an expense that you can probably live without.
Ditching the car can save you $8,698 per year. Walk around your college; it's better for you, anyway.
6. Save Where You Can
Buy second hand:
Buy store brand products
So you're already keeping an eye on your socializing, and you've cut your car use to a minimum. You've got the discipline not to buy things you don't need, and you've stopped going out every night. Guess what? There are still changes you can make for the sake of saving.
Why not buy your textbooks secondhand? You're only using them for a semester or a year at the most. Not everything has to be shiny and new.
Additionally, shop smart with secondhand clothes. Switch from name brand to store brand products. You'll be amazed by the money you save with just a few simple swaps.
7. Find Additional Sources of Funding
Get a part-time job or side hustle
Apply for a scholarship or grant
All institutions offer financial aid
A part-time job is a noble college tradition, but there are other ways to bring more money in while you're at college.
Try applying for scholarships. After all, all institutions offer some form of financial aid, be it for research or something a bit sportier.

College is an amazing time of your life. You'll learn, challenge yourself, and grow as a person.
However, coming out the other side as a debt statistic is not as amazing an experience.
Keep your head, give it some thought, stick to your budget, and you could have a truly marvelous time at college without breaking the bank.
Do you have more money management tips to share with college students? Let us know in the comments below.
Up Next: How to Pay Off Student Loans
Editor's Note – This post was originally published on November 11, 2016 and has been updated for quality and relevancy.