It's been said that, "One can't put a price on the experience of an education."
Um, yeah you can! It's called tuition… Many college grads have wondered if it was worth going to school at all, given the economic trends of the last 25 years.
At least there was a job at the end of it.
Now, graduates are fighting to start their careers and sometimes settle for just a foot in the door.
What's worse?
Still owing the money on a loan even though you may not have completed your degree.
Just a reminder that it does not matter if you hated the program, professors, school or the mascot, you signed on the dotted line. It's your responsibility until the loan is paid off.
In any of these scenarios, it's important to do what's best for you in the long term.
When loans on top of loans are staring you in the face, it's time to consider consolidation!
Consolidate Student Loans
Consolidating your loans is a good way to simplify your payments by wrapping them up into one loan.
Applying for a federal Direct Consolidation Loan may be the path of least resistance.
The Direct Consolidation Loan is used to pay off your old debts.
The interest will be based on the weighted average of the loans you consolidate.
Keep in mind that the fixed rate of interest could vary away than the 8% interest applied to most federal student loans.
This could be higher or lower.
(Bonus Tip: Want the complete guide to knowing whether or not you should consolidate your loans? Here are the 17 Most Important Factors To Help You Decide If You Should Consolidate or Not. Click here to learn more and get the free download.)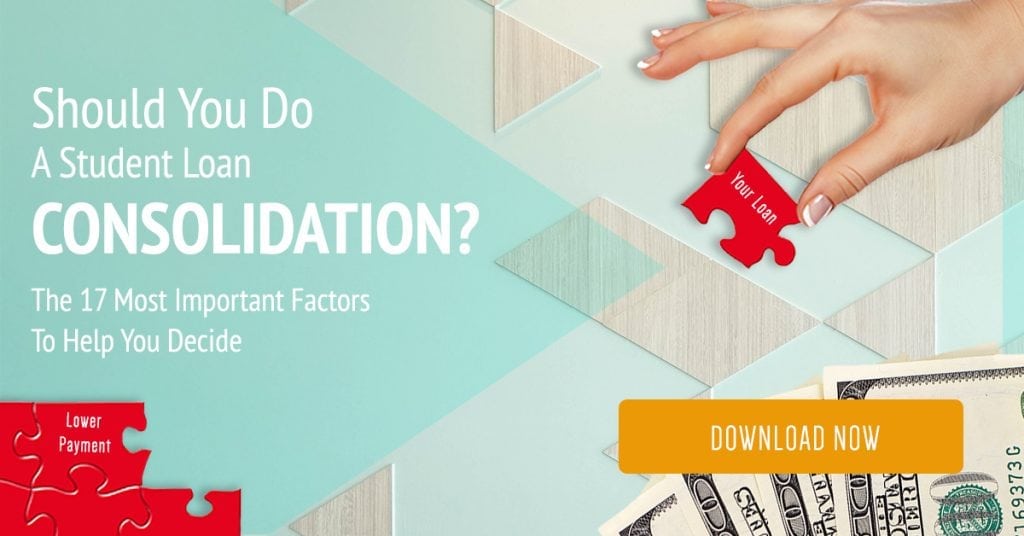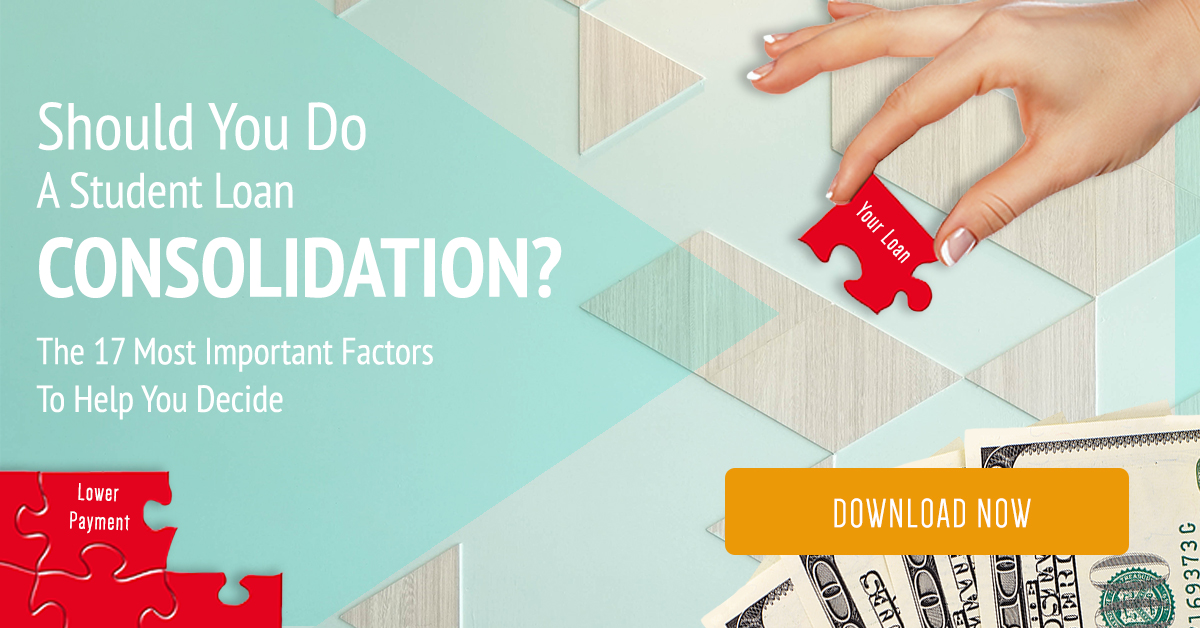 Consolidation is NOT refinancing…
Because the interest rate is fixed based on an average, the Direct Consolidation Loan may not really save you as much money as much as it wraps all the loans into one easy payment because…well, people have a hard time keeping track of things.
Also, if we're being honest, when debt outpaces income, we get depressed, pretend it doesn't exist, eat ice cream and binge watch Netflix.
That being said, refinancing is a whole other animal.
For starters, you can refinance both your federal and private loans.
Since refinancing is only available through private lenders, you lose the federal benefits that come with those loans.
BUT the refinanced loan will have completely different terms and you may be able to negotiate a lower interest rate.
Frankly, since I hate banks, I would recommend going through your credit union or shop around for one who will play ball. They are more than likely to kiss your rear on bargaining for your business.
Talk to a few credit unions and see who will offer the better terms and play them off one another. Of course, this will be based on income and your credit score so quit applying for credit cards.
Life is short so let's make this easy on you…
None of this will really save you money; it just makes this less like going to the dentist and more like…not going to the dentist.
This whole student loan mess of the last fifteen years is beyond what could have been imagined.
State colleges and universities were free once upon a time as we only paid some nominal service fees but that is a topic for another story…
Here are a few ideas of what could make sense for you now, in 2017:
If the 10-year plan is kicking your butt, consolidation can lower your payments. With a Direct Consolidation Loan, you can extend your payment up to 30 years and get a smaller payment. You may pay more interest over the long term but it's still…less like going to the dentist. My brother's a dentist so I feel his pain. He has a big ole student loan too…
There are income based repayment plans. When we consolidate loans, other than Direct Loans, Uncle Sam extends your payment term and caps your payments at a percentage of your income. Keep in mind that if you begin making more money, the payment will go up relative to income when you file your taxes. If you have debt left over when the payment term is up, it is forgiven as taxable income. This would be a percentage of the remaining debt as opposed to the whole balance due so it's a good thing.
With older federal loans, there can be some variable interest rates. These can be subject to market conditions and sometimes change your payment when you least can afford it. Consolidating can help make these payments solid. As I mentioned earlier, the interest rate can be a bit higher but it is fixed for the life of the loan.
(Did You Know? A Consolidation can lower payments, reduce a loan term with forgiveness, and average out high-interest loans. Find out if you should consolidate your federal student loans with the complete 17-page guide of the most important factors to consider. Click here to learn more and get the free guide.)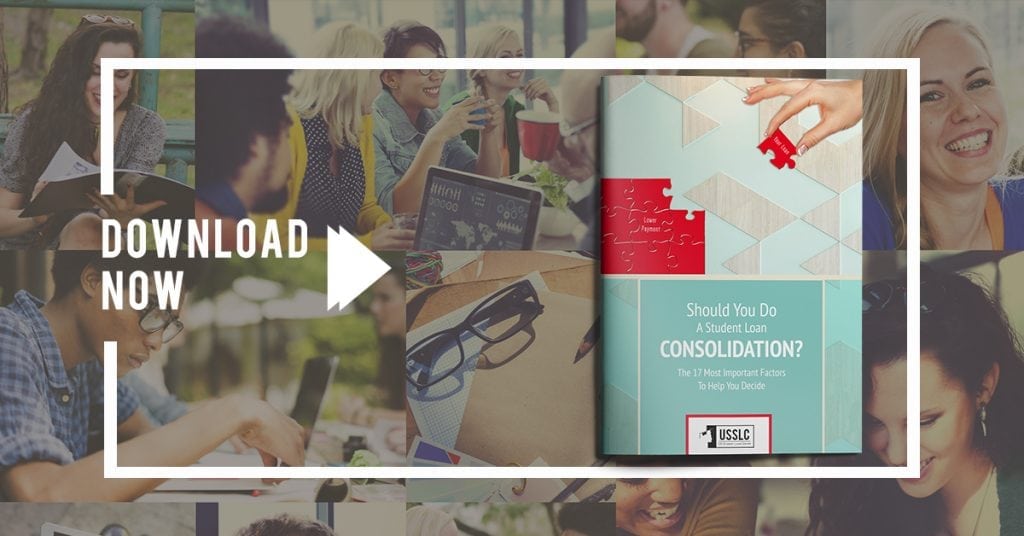 A final word on some of our systems…Fair or unfair are relative terms.
We know what is right and wrong and we know what rules are and who makes them.
Most you of you reading this are probably working in a job that is a W-2 income.
This is highly taxed and you get the overpaid difference back as a "refund" after Uncle Sam made interest off of it for a year.
It's recommended that we look into an additional business.
Why? With a 1099 income, you pay your taxes last and less.
The laws on the books are written for business owners and corporations, not average working people.
You can get a real estate license, sell one house a year and write everything off.
If that's too much work, join a network marketing company. There are some good ones out there so do your research. NONE of the good ones should be more than a few hundred dollars to join. If they ask for your first born, RUN!
In a good company, you'll learn some good stuff and make a few bucks at a minimum. You should find one that suits your personality. Understand that it is a 1099 business and again, everything is a write-off…
Here's the thing; the IRS will allow three years of "losses" before your business is declared a hobby.
In the meantime, you're writing off travel, student loan interest, mileage (IRS allows 50 cents a mile so 30,000 miles=$15,000 of UNTAXED income), cell phone, cable, internet, entertainment expense, and the list goes on.
And dare I say it? You may generate an additional income!
The future is in your hands.
We have resources.
The folks who win in this life are the ones who best utilize their resources. So there's that…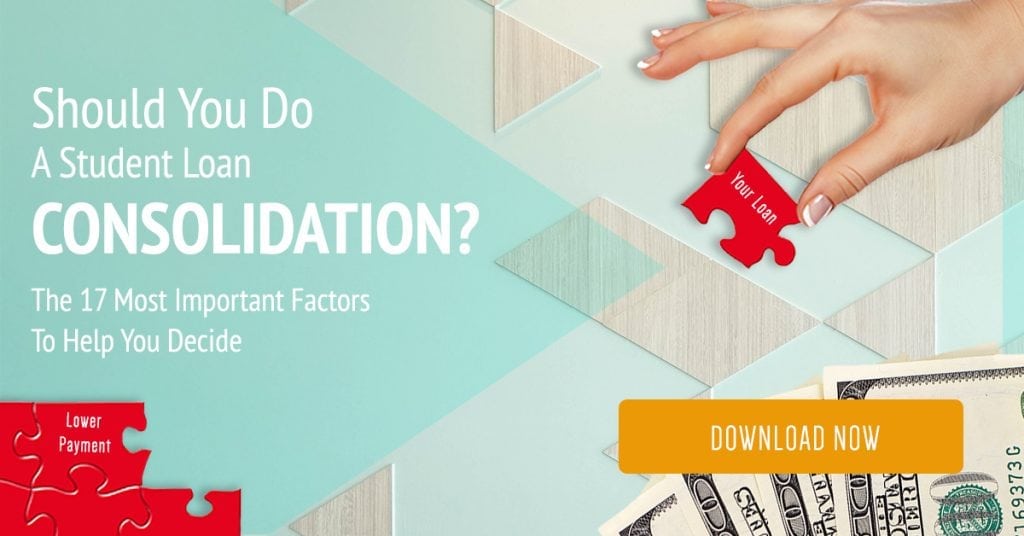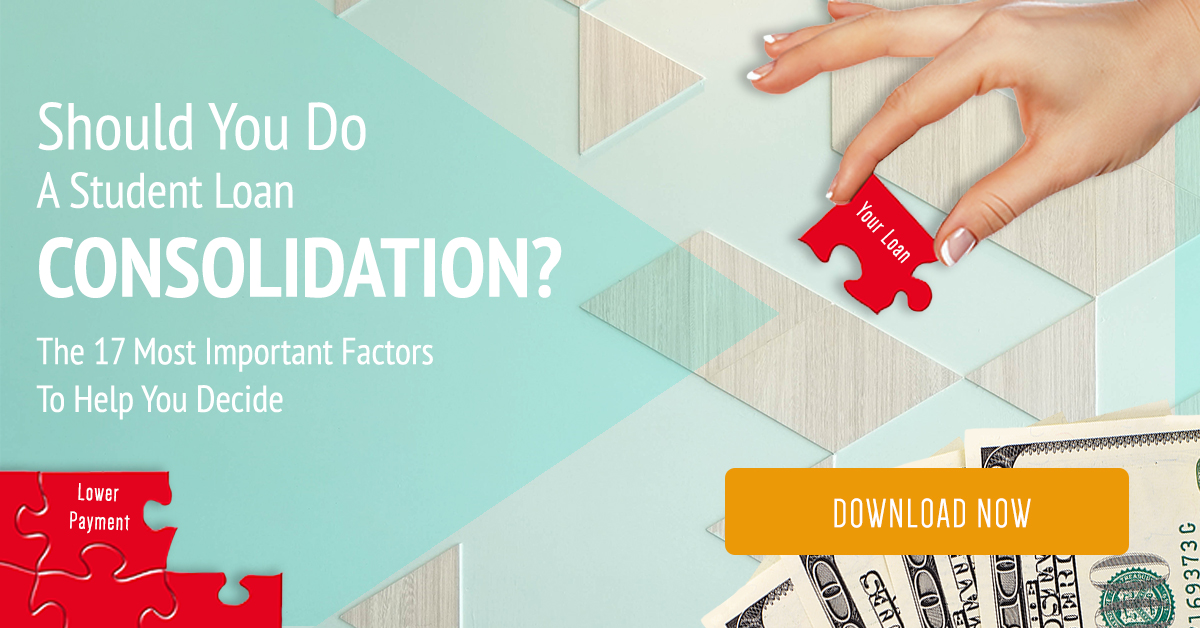 What did you think of our post on Should I Consolidate My Federal Student Loans? Let us know in the comment section below! 
(Visited 1 times, 1 visits today)