Consolidating private student loans has many benefits.
However, do not confuse it with applying for direct loan consolidation.
In this article, you will learn the difference while also learning step-by-step how to consolidate private student loans.
(NOTE: Wondering if you should consolidate your private student loans? Go into the decision-making process ultra-prepared by checking out the 6 Things To Know Before Consolidating Private Student Loans . Learn more and get the free guide HERE.)
Your Guide to Consolidating Private Student Loans
In this article:
1. Benefits of Student Loan Consolidation
Consolidating your private student loans simplifies how you manage your debts.
Instead of paying many lenders, you only pay one.
Additionally, not only is consolidation convenient, but it also saves you money. That's because lenders often offer to consolidate your loans with lower interest rates, thus lowering your total cost.
2. How Do I Consolidate My Student Loans?
Gather All Your Student Loan Information
Prepare a record of all your existing loans.
For private loans, you can request a free credit report at AnnualCreditReport.com. This contains all your debt information.
You should also check which student loans qualify for consolidation. Those not used for educational expenses do not qualify.
Prepare All the Necessary Requirements
There are two main requirements for consolidating private student loans.
Proof of Income — Lenders use this to determine your financial standing.
Credit Report — Lenders use this to look at your credit history.
Review Your Application
Make sure you have all qualifying documents. Also, check for errors on your application form.
This will help ensure your application process is fast, efficient, and mistake-free. It can also increase your chances of getting approved.
Application Process
Application processes vary per lender.
Some lenders have online applications. Others have downloadable PDF forms.
The process can take at least 60 days, depending on your lender.
3.  Find and Compare Deals from Private Lenders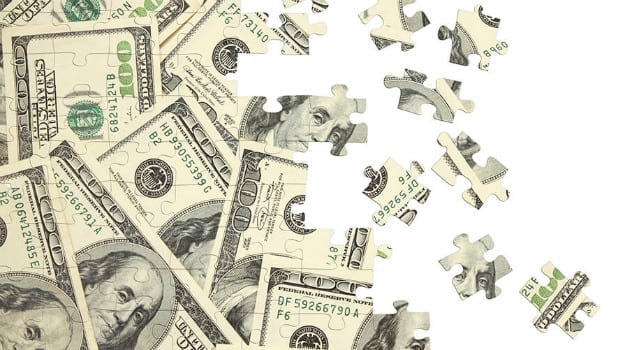 Private lenders offer different rates. For most, this will depend on your credit score.
Other lenders may also have borrower rewards programs which can lower your total cost.
4. Is It Good for Your Credit?
Private student loan consolidation is closely linked to your credit score.
First, you need to have good credit when applying for consolidation.
Once approved, consolidation also impacts your credit score.
While it will hurt your credit at first (you are creating a new financial obligation), it should take you just a short amount of time to improve your credit again, especially if you make payments on time.
5. Is Student Loan Consolidation Legit?
People may be suspicious about the legality of consolidation.
Yes, a few companies offering this service do not always have your best interests in mind. However, most do.
For this reason, it is important that you are careful in choosing your service provider and only commit to a reputable company. Consult with a loan consolidation expert first to make sure you are in good hands.
6. Who Should Consolidate Private Student Loans?
Private student loan consolidation is not for everyone.
If you are looking for better repayment options, you might want to look into it.
However, if your goal is to pay off your loans sooner, you might find it will not help your goals.
7. Difference Between Private Loan Consolidation and Refinancing
Consolidation and refinancing may be confusing for some.
The former means combining at least two student loans.
The latter is an application for a new loan under completely new terms so you can pay one or more loans off.
(Did you know? Consolidation and Refinancing are some of the best ways to tackle down Private Student Loan Debt since they open up better repayment options borrowers can take advantage of. Learn how you can use a Private Student Loan Consolidation to get better options with the 6 Things To Consider Before Consolidation Private Student Loans. Get the details and free download here.)
8. How to Lower Your Interest Rates?
Almost always, consolidation lowers your interest rates.
Having a good credit score gives you better chances of getting lower interest rates.
You can also reduce your interest rate costs by making higher monthly payments.
9. Private Consolidation/Refinancing Tips
List all your student loans to see if consolidation or refinancing is better for you.
Have a stable job that generates a stable income.
Choose the most suitable repayment terms.
Shop around and compare offers.
10. Private Consolidation/Refinancing Mistakes You Need to Avoid
While consolidating private loans isn't new, there are still pitfalls you need to avoid.
Before coming to a decision, make sure you know the most common mistakes borrowers make and how you can avoid them.
Are you considering consolidating your private student loans? Watch this video by Michael Bovee to learn whether this debt relief option is right for you:
Subscribe to US Student Loan Center
Paying off student loans after graduation can be overwhelming.
Often, they cause stress — especially when you have several loans to manage.
Fortunately, with loan consolidation, you can save some of your hard-earned income.
(NOTE: Wondering if you should consolidate your private student loans? Go into the decision-making process ultra-prepared by checking out the 6 Things To Know Before Consolidating Private Student Loans . Learn more and get the free guide HERE.)
Do you have any experience in applying for a private student loan consolidation? Or in consolidating private student loans in general? Share your thoughts with us in the comments below.
Up Next: Texas Student Loans: Getting Financial Aid and Undergraduate Loans
Editor's Note: This post was originally published in February 2018 and has been updated for quality and relevancy.