Refinancing student loans, or private student loan consolidation, eases the responsibility of many borrowers.
With all your loans merged into one, you'll have no problem keeping track of your payments.
However, while it is a common move, there are still pitfalls to refinancing student loans if you're not careful.
For the best and smartest way to refinance student loans, here's what you should know.
Refinancing Student Loans | 7 Things You Should Know
This post was originally by FinancialWellness.org and shared with permission
1. Lower Your Debt-to-Income Ratio
How much of your gross income goes to debt repayment?
To calculate, add all of your debt obligations: mortgage, car loans, insurance, credit card, and other obligations you may currently have, including child support or alimony.
Next, divide the total by your gross monthly income (your income before taxes).
That is your DTI.
According to the CFTB (Consumer Financial Protection Bureau), 43% is the highest DTI a borrower could accept.
How can you make your DTI more attractive to lenders?
You have two options: allocate a larger portion of your income towards paying off the debt (make extra payments), or decrease your debt.
If you're trying to improve your DTI, you should know when to put your credit card away.
2. Read The Fine Print
Looking for the best terms is a given, but you shouldn't forget to read the fine print.
Here are some of the things you need to check for using a magnifying glass:
Check the basic eligibility requirements of your lender. Do you pass all the requirements? Some people get rejected for reasons as simple as a residence.
Do they add extra monthly payments to your interest or your principal? You want it added to the principal. However, if they add to the interest, how hard is it to switch?
3. Refinancing: A Bad Idea if You Need a Longer Loan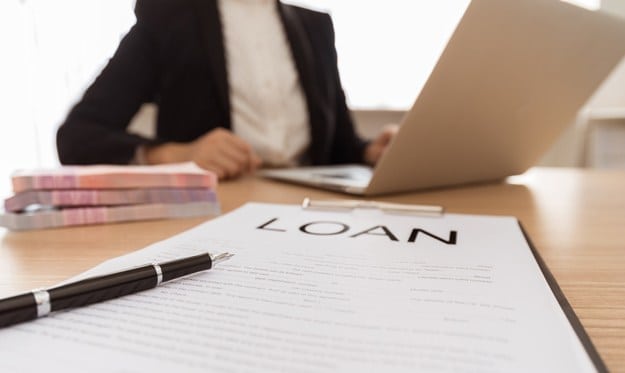 It's true that refinancing allows for better, more manageable payment terms.
You should know, however, if you're looking to obtain a longer loan, refinancing might actually cost you more money in the long run.
While the idea of lower monthly dues is attractive, you may also end up paying more in accrued interest.
If you think you need more time and/or assistance, you may contact your loan servicer and ask for a longer repayment period.
Federal loans have provisions for deferment or forbearance which will save you during harder times.
However, it never hurts to talk about refinancing with a knowledgeable company.
If your loan has a shorter repayment period, or you think refinancing might be the right choice for you, reach out to a credible company with your questions.
Want to see the full article?
Refinancing student loans make every borrower's life easier.
However, as with all sources of aid and relief, there are some prices to pay.
That being said, if you do your research well your student loan consolidation will be a breeze.
The information in this article helps ensure you get the most out of your refinancing.
With all this knowledge, every action you take will be toward living the debt-free life you deserve.
Do you have any other insights on refinancing student loans? Let us know in the comments below.
Up Next: Benefits to a Student Loan Consolidation
(Did you know? Consolidation and Refinancing are some of the best ways to tackle down Private Student Loan Debt since they open up better repayment options borrowers can take advantage of. Learn how you can use a Private Student Loan Consolidation to get better options with the 6 Things To Consider Before Consolidation Private Student Loans. Get the details and free download here.)