Borrowers have always wished for private student loan forgiveness.
Private student loans have the highest interest rates.
Therefore, the demand for this kind of student loan help is understandable.
However, there seems to be a long way to go before this comes true. Here's everything you need to know.
What is Private Student Loan Forgiveness?
The Myth
Yes, private student loan forgiveness is a myth.
Unfortunately, it does not exist.
The buzz simply comes from borrowers hoping that such an option is available.
Unlike federal student loans, private student loans cannot be eliminated.
However, there are ways to manage your private student loans.
Consider these options:
1. Consolidate Your Loans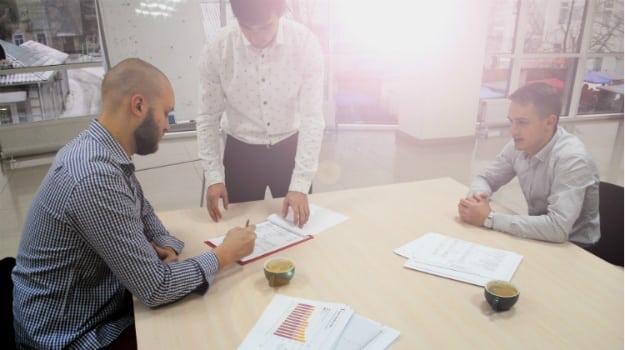 Private student loan providers do not grant forgiveness.
They do, however, service student loan consolidation or refinancing.
If you are having a hard time keeping track of your student loans, consider consolidating.
In addition to merging your loans, consolidation also lets you save money on interest.
With just one interest rate for all consolidated loans, you will be paying less interest.
It is not private student loan forgiveness, but it comes close.
(NOTE: Wondering if you should consolidate your private student loans? Go into the decision-making process ultra-prepared by checking out the 6 Things To Know Before Consolidating Private Student Loans.  Learn more and get the free guide HERE.)
2. Deferment of Forbearance
1 in 6 #studentloan borrowers went into default in 2016. Get help with an #IDR plan, deferment, or forbearance. https://t.co/m2t027O2PC

— CCA_ASA (@CCA_ASA) June 28, 2017
Most private student loan providers offer deferment or forbearance.
These options can help alleviate your financial situation by postponing your payments.
When it comes to these choices, you should know the difference.
With forbearance, the interest of your student loan still accrues while payments are postponed.
Deferment temporarily halts payment including interest accumulation.
However, it is easier to find forbearance for private student loan providers.
You will have more luck applying for deferment when it comes to federal loans.
Plus, any kind of forbearance is subject to your lender's approval.
Unlike federal student loan forbearance, private student loan forbearance is not a right given to borrowers.
3. Look for Extra Income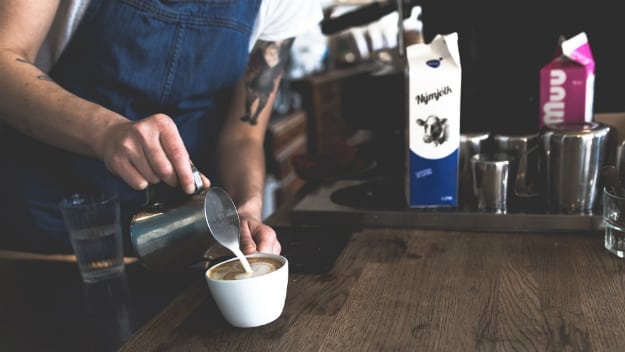 During your deferment or forbearance period, you can try looking for extra income.
Even if the forbearance period of most private student loans is only 6 months, it is enough time to find another job.
This will help offset your student loan debt.
It is still not quite private student loan forgiveness.
However, you can work extra hard to prevent yourself from entering default.
4. Apply for Federal Student Loan Forgiveness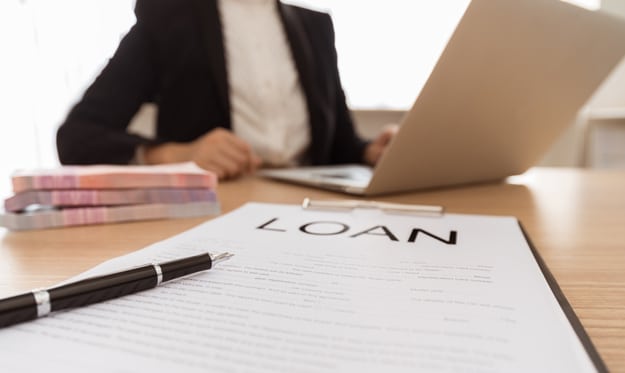 If you do not wish to consolidate your loans, you may still be eligible for federal student loan forgiveness.
As the name suggests, only federal loans can be forgiven.
You may not be entirely free of all of your debts, but this step cancels a significant amount of what you have to pay.
5. Talk to Your Loan Provider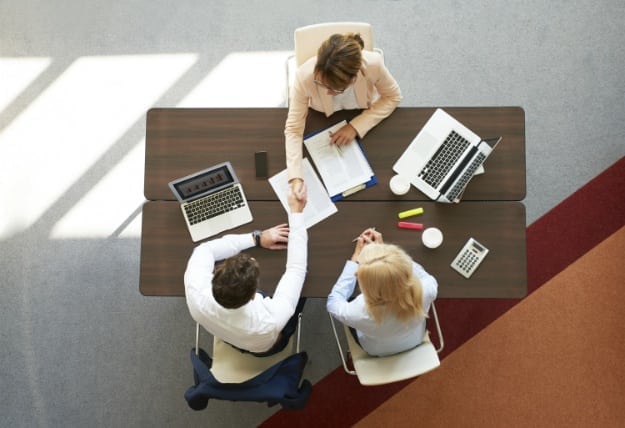 Perhaps the most important step to take upon finding out that there is no such thing as private student loan forgiveness is to talk to your loan provider.
You may be able to make a case for your financial situation.
They may just grant you the kind of repayment terms you need.
They may not be federal government that can grant student loan forgiveness.
But there is a bright side.
Rather than being required to stick to federal rules, they are more accommodating.
Whereas the terms of payment and forgiveness with federal loans are fixed, those of private student loans are more flexible.
It is all a matter of negotiation.
Watch this video from AAMCtoday for more help dealing with private student loan debt:
Private student loan forgiveness may be a myth, but it does not mean you will be crippled by debt forever.
Any of the options above have the potential to hugely improve your situation.
Having said that, it is important not to close any doors.
Student loan forgiveness has been the subject of many federal changes lately.
It is only a matter of time before the possibility of private student loan forgiveness presents itself.
(Did you know? Consolidation and Refinancing are some of the best ways to tackle down Private Student Loan Debt since they open up better repayment options borrowers can take advantage of. Learn how you can use a Private Student Loan Consolidation to get better options with the 6 Things To Consider Before Consolidation Private Student Loans. Get the details and free download here.)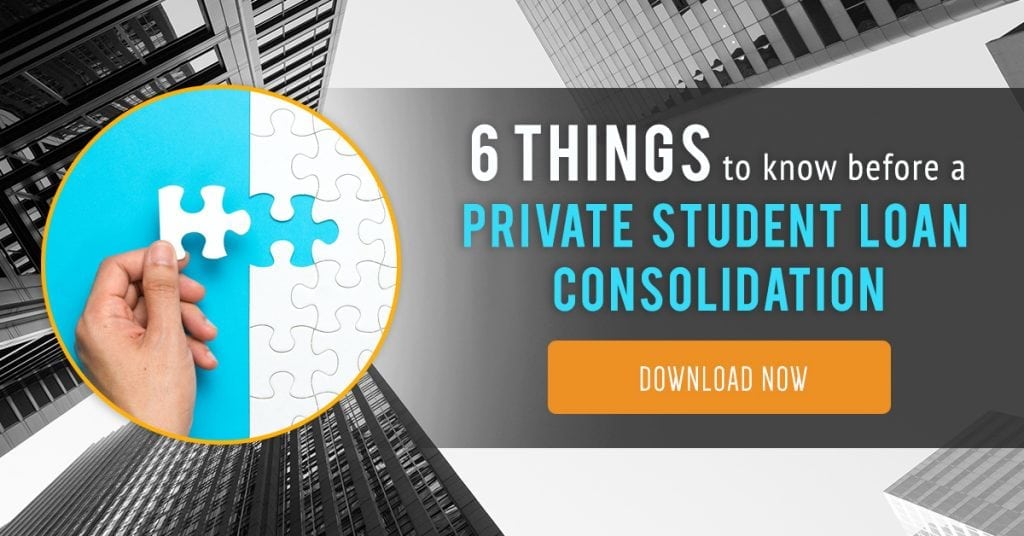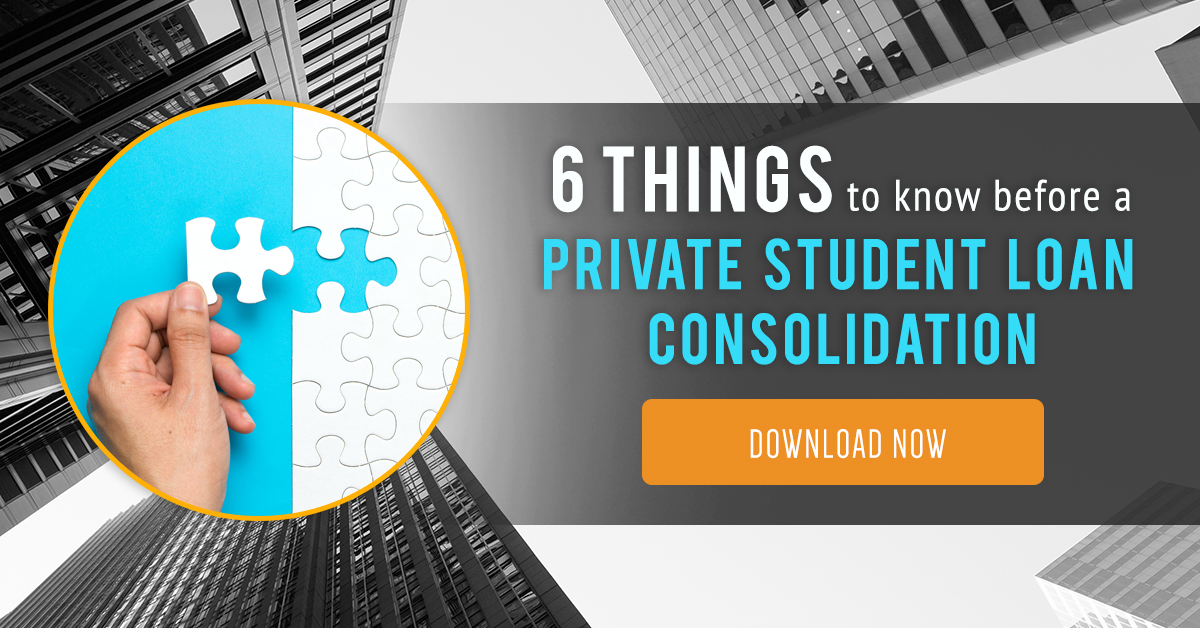 What are your thoughts on private student loan forgiveness? Let us know in the comments below.
Up Next: Careers That Forgive Student Loans