Education can be expensive, and most of us need financial aid. In fact, student loan debt has been on the rise in the US.
Aside from federal student aid, there are also private lenders who can make it easier for borrowers to get financial aid.
Some private student loan providers do not even require a cosigner and have different options for loan payments.
Check out this list of student loans without cosigner to help you out!
Private Student Loans Without Cosigner: Here are Your Options
1. Discover Bank
Discover Bank offers great private loans for borrowers with a good credit score.
It also gives cash rewards to students with good grades of 3.0 GPA or better.
It likewise has "zero fees," meaning no loan application fees, origination fees, or late fees. This is great news for all borrowers.
About Discover Bank: Discover Bank was the first to introduce a cash rewards credit card in 1986. Today, Discover has become one of the most recognized brands in the U.S. financial services industry.
2. Citizen's Bank

Citizen's Bank allows student loans without cosigners, but those who have cosigners can get lower interest rates on repayment. After a certain period, the bank may release the cosigner from the loan contract.
However, borrowers must pay the principal and interest fees on time for 36 consecutive months to be eligible for co-signer release.
About Citizen's Bank: Citizen's Bank is the 12th largest retail bank in the U.S. and delivers financial services to over five million clients.
(Pro Tip: Not sure if federal loans or private student loans are the best fit for you? Skip the worry and download the Ultimate Student Loan Resource Library and find out everything you need to know about taking out student loans. Learn more here.)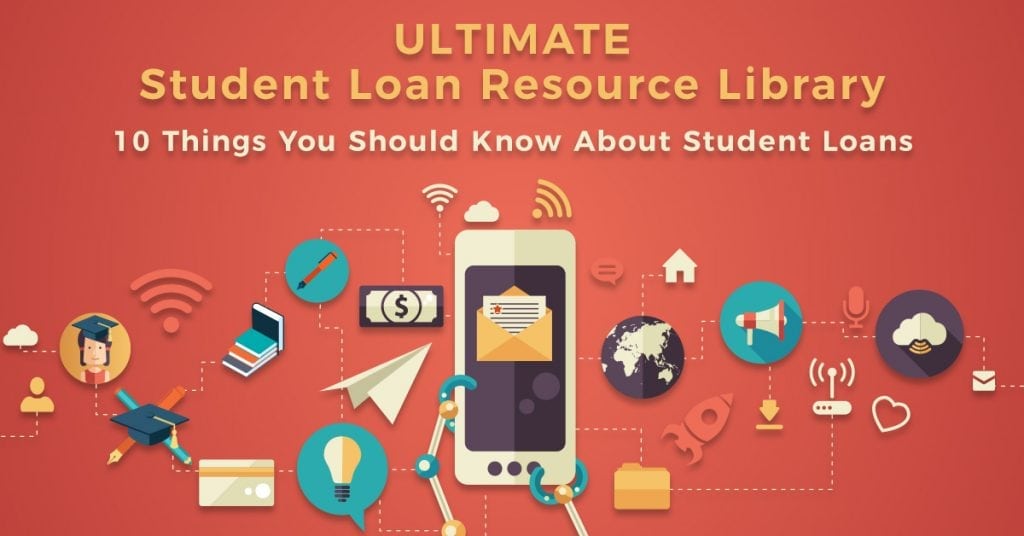 3. Sallie Mae
Sallie Mae, under special circumstances, allows students to get student loans without a cosigner.
The bank likewise has a program where cosigners may be released from the loan contract once the borrower makes 12 consecutive repayments.
About Sallie Mae: For 40 years, Sallie Mae has helped 30 million Americans who need student loans earn their bachelor's degree through saving, planning, and paying.
4. Funding University

Funding University provides student loans without cosigners up to $10,000 per school year. Then, one month into the semester, students will begin a repayment plan that involves making a monthly payment $40 for their loans.
About Funding University: Funding University began operating in 2015. This year, the company expects to expand to 11 states and serve 1,000 students.
5. Chase Student Loans
Chase Bank, through American Education Services, provides student loans with a cosigner. But the co-signer can be released from responsibility for the loan.
This is possible when the borrower makes 36 consecutive repayments.
About Chase Bank: Chase is one of America's largest banks with over 5,200 branches and 16,000 ATMs throughout the U.S.
6. SunTrust Bank
Suntrust allows cosigners to be freed from the student loan obligation after a certain period. This happens when the borrower has made either 36 or 48 on-time payments.
The bank also gives a 1% principal reduction per loan upon the student's graduation.
About SunTrust Bank: SunTrust is one of America's financial services companies. The company also launched the onUp Movement to inspire people to face financial challenges like student loans with confidence.
7. Commerce Bank
Commerce Bank offers private student loans without a cosigner. With this type of financial aid, borrowers can also have the option to release a co-signer from the loan contract.
However, they must make 12 on-time payments on the principal and interest.
About Commerce Bank: Commerce Bank is the largest US bank based on asset size which stands at $25.3 billion. The bank started just after the Civil War that ended in 1865.
8. Connext
Connext gathers funds from non-traditional lenders, credit unions, and community banks which make their rates very competitive compared to the big players. After the easy application, the borrower is assigned to a representative who will fix and handle the loan once disbursed.
The minimum loan is $2,000 and maximum is $100,000.
About Connext: Connext is a private student loans company supported by ReliaMax. It has competitive fixed and variable interest APR loans, no origination fees, and multiple repayment options to make easier for the borrower obtain and repay the loan.
9. College Ave
College Ave has customizable student loan plans to make it easier for both graduate and undergraduate student borrowers.
You can choose from your repayment plan from four options. And you can also choose the terms of your loans, particularly, the number of years for repayment.
About College Ave: College Ave boasts of simple, clear, and personal student loan procedures. Their products are made available through either Firstrust Bank, member FDIC or M.Y. Safra Bank, FSB, member FDIC.
10. LendKey

LendKey gathers funds for borrowers from a community of lenders.
The best benefit for LendKey student loan borrowers is the potential to save money. After repaying 10% of your loan, you can qualify for a 1% reduction in your interest rate.
Also, they have some of the lowest interest rates in the market.
About LendKey: LendKey makes it possible for borrowers to get student loans from their network of community lenders who put people over profit. Once the application process is done, you get an instant decision and can customize your loan.
11. Ascent Independent
Ascent Independent has the best student loans for junior, senior, and graduate students. Student loans are customizable, and you can choose from fixed or variable rates.
Students can also choose to have tuition and living expenses covered.
To help out with repayment, they will provide their borrowers financial tools for free.
About Ascent Independent: Ascent student loans are created by Goal Structured Solutions and its subsidiary Richland State Bank.
If you want to pursue further studies but need a huge amount of student aid, don't give up! You can choose the private student loan that's right for you even without a cosigner. In the long run, this also helps you build your credit history score.
As Benjamin Franklin said, "An investment in knowledge pays the best interest."
(Pro Tip: Not sure if private student loans or federal student loans are the best fit for you? Skip the worry and download the Ultimate Student Loan Resource Library and find out everything you need to know about taking out student loans. Learn more here.)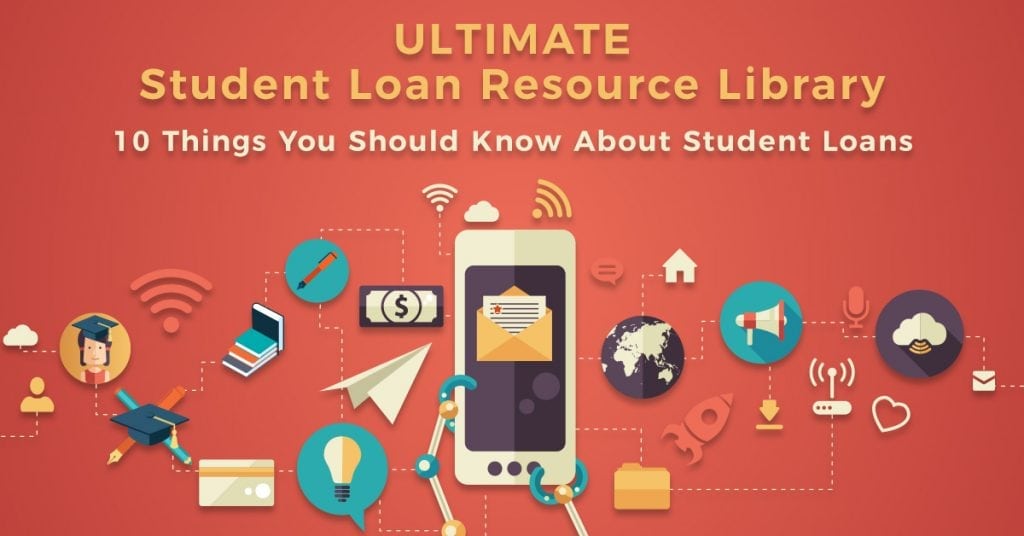 Have you experienced taking out a private student loan without a cosigner? How was it? Share your thoughts in the comments below to help other borrowers with their student loans!