Hey Ma, I got into Hah-vahd! Alongside their general acceptances, colleges send out their financial aid award letters. So…Is the aid enough? Anything not covered by the grants or loans you applied for will need to be covered by you…somehow. What now?
Navigating private student loans isn't as easy as it sounds. However, if you keep these six things in mind, you'll have a strong start to your college career.
Private Student Loans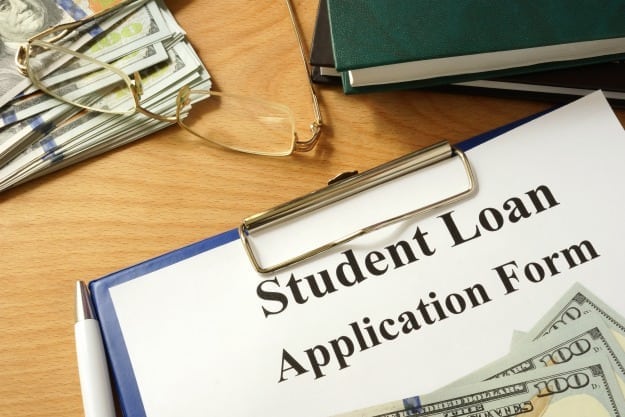 Seriously, if you're going to trust a bank to do "right" by you, I highly recommend going to Vegas to make rent money.
In 2012, a survey by Young Invincibles (a youth advocacy nonprofit in Washington, D.C.) discovered that among students who only took out private loans (NO federal loans), nearly 70 percent were not informed of their other options.
SEVENTY PERCENT! 7-0! You've been in school so tell me, what's a 30 percent success rate on a test? It's an F! As in what the heck are these banks doing? They make money. Off of you. So be smart…
Before signing your life away, thinking the banks are out to further the cause of education; there are 6 things you should know about private loans…
1. Mandatory Borrower Protections
As opposed to private loans, federal loans come with mandatory borrower protections.
These include deferment and forbearance options, the ability to postpone repayment six to nine months after graduation (depending on the type of loan), and extended and income-based repayment options, which can be flexible.
However, protections, interest rates, and fees vary from lender to lender for private loans.
So with private loans, interest rates and fees can and will vary from lender to lender. They're banks. You think they won't?
Steven Roy Goodman, an educational consultant and admissions strategist with Top Colleges, an educational consulting firm in Washington, D.C. says, "Before opting for private loans, students should max out their federal options and ask their financial aid office for help."
He continues, "There's nothing wrong with politely asking an undergraduate college or a graduate school to revisit your financial aid package so that it might be more affordable to you. A thousand dollars means a lot more to an individual than it does to a major research university." So true!
2. Beware of Interest Rates
While variable private student loans may start at a low interest rate, they could easily double or triple over the 10 years; more than it will take you to pay it back.
While some banks have rolled out fixed-rate private loans in the past few years, others allow students to convert their variable-rate loans to a fixed interest deal.
According to Kay Lewis, Director of Financial Aid and Scholarships for the University of Washington in Seattle, many private student loans have variable interest rates. "If you have an initial lower interest rate, it can look really attractive compared to some of the federal loans," she says, but they can go up.
3. Credit Check
It's a private loan. So guess what? Credit check, baby! Unlike the Stafford loans and additional funds through the federal Perkins loan program, you're going to have to have pretty great credit.
If you're an undergrad with one credit card under a year old, you're probably not going to have enough there for a 500 score. Nothing personal, just not lengthy enough. And forget debt to income ratio! Non-existent.
Unlike the federal programs, these institutions pull credit reports, which can lower your (or your parents score by 5 points per pull). This is according to the online lender LendingTree.com, who says families have two weeks to safely comparison-shop for loans before the pull hurts.
"A student who may be on the cusp or whose co-signer (parents, uncles, aunts, etc.) may be on the cusp of being eligible [for a loan] could knock themselves out," says Kendra M. Feigert, Director of Financial Aid for Lebanon Valley College in Annville, Pennsylvania.
4. Bank Lenders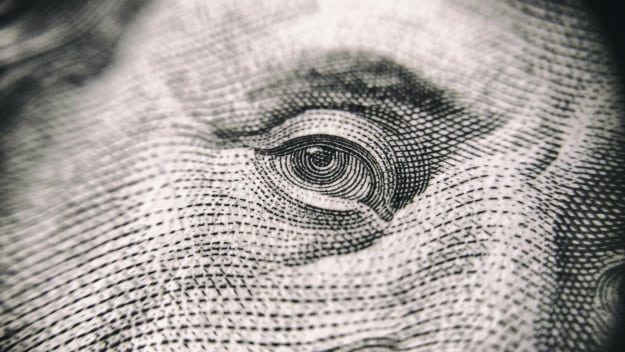 The private-loan world is a whole different animal when it comes to how much a bank will lend.
Some lenders restrict private-loan borrowing to the total cost of attendance minus financial aid. Other lenders simply have a yearly loan cap, leaving it up to the students to decide how much debt is too much.
Federal loans, on the other hand, come with strict limits. Dependent (with a co-signer) undergrads with Stafford loans can only borrow up to $31,000 over their entire college tenure, while independent undergrads can borrow up to $57,500.
Graduate and professional students get take up to $138,500 in loans. Borrowers who take out parent Direct PLUS Loans can take the total cost of attendance minus any financial aid their family received.
Whether seeking private or federal loans, Beth Cragar, Associate Dean of Admission for Financial Aid at Sewanee: The University of the South, in Tennessee, advises students to look at their own finances before over borrowing.
"We will still occasionally get the question, 'How much can I borrow?' It makes me cringe," she says. "We encourage students to closely examine their budget and only borrow when necessary. And then, only borrow what you need, not the maximum you can get."
5. Tax Deductions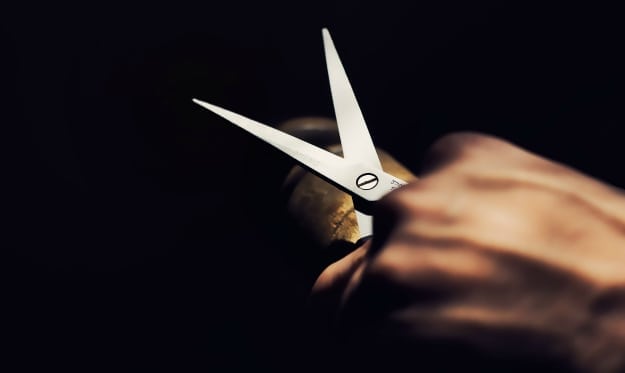 Life ain't all cookies and cupcakes, but sometimes you get the sprinkles. The high point to taking on student debt (private loan or federal) is that families could get a deduction at tax time. According to the IRS, families with student loans may deduct the interest they pay each year, up to $2,500.
Like your friend's sister you took to prom, there are a few catches, though. To get the deduction, families must have a student who is enrolled at least half time (gasp!) in an accredited institution and adjusted gross incomes of $80,000 or less per family ($160,000 for joint filers).
So here's where only the sprinkles count; only loans that were taken out from third-party lenders and were solely used to pay for education count. That means that under-the-table "loans" from Uncle Bill, funds from an employer-sponsored tuition reimbursement or remission plan, and/or money withdrawn from a home equity loan or line of credit are off the table.
6. Private Loans are Here to Stay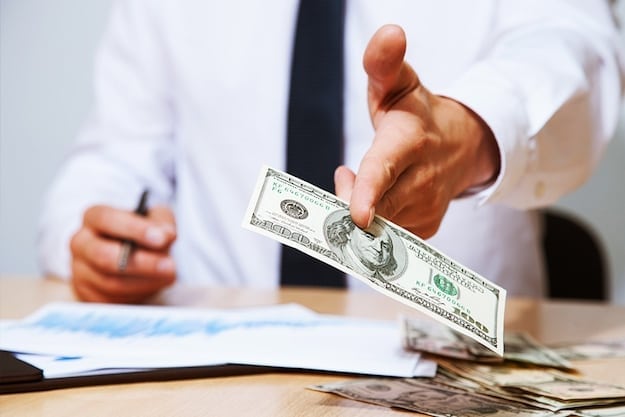 Don't get slick. While private loan borrowers don't enjoy the same capped interest rates and borrower protections as federal loan borrowers, lenders are just as protected from loan default as the federal government.
Like federal loans, private student loans can't be dismissed in bankruptcy except in death or total-and-permanent disability. That means that even if the variable interest rate on your loan spirals out of control, you still have to pay it back, period.
"When I have an individual that's sitting on the other side of the table that I know can pull the plug, anytime, and have the debt dismissed in bankruptcy, I'm motivated to work a deal out," says Mitchell Weiss, Adjunct Professor of Finance at the University of Hartford in West Hartford, Connecticut, author of "Life Happens: A Practical Guide to Personal Finance from College to Career."
He continues, "Private lenders don't have that hammer sitting over them. They're willing to stretch out the (loan) term, but they're not reducing interest, they're not abating loan principal, they're not doing what the government is doing."
Why? Private student loans are a business. I want you to chew on this as we finish; in the last economic meltdown, there were no indictments, prosecutions or big "a-ha moments" or post mortems. We're back at it again. Main street was hosed and no one went to jail. Predatory lending practices exist here too and guess what? You're Main Street….
So there's that.
Have you taken out any private student loans? Let us know if you have any tips for new borrowers in the comments below!