Whether you have two federal loans or seven, you might be wondering if consolidating federal student loans is a good idea.
The answer to this question used to be an unequivocal "Yes." Today, that's no longer true.
In these changing political and economic times, the wisdom of consolidating federal student loans depends on your specific situation.
Factors to take into account include the interest rate and the number of loans you hold. You should also consider access to loan forgiveness and more.
Let's discuss those now.
Consolidating Federal Student Loans | Here's Why It's a Good Idea
In this article, you'll learn:
Earn a Lower Interest Rate
The first factor to consider when asking, "Should I consolidate my student loans?" is interest rate.
In some cases, you may receive a lower interest rate on your loans if you consolidate them.
Older loans taken out before 2006 often had variable interest rates. That means they could go up or down depending on multiple factors. These include economic conditions, financial markets, political decisions, and your own credit history.
Federal student loan consolidation allowed people to transform many variable interest rates into one fixed rate. That made budgeting easier and ensured interest would stay affordable.
However, interest rates for federal student loans after 2006 are already fixed. If all your loans were received after this date, this isn't a good reason to consolidate.
However, if you have loans from various time periods or from before 2006, it might still be a good idea.

Combine Multiple Payments into One
It's much easier to manage all your student loan under one payment. This means any time you need to do something with your student loans, you only have to manage one.
If, for instance, you need to switch a method of payment, you only have to do it one time. If you miss a payment, you're only paying interest on that one loan. Moreover, you only have to speak with a loan representative about the single loan.
Again, this only matters for people who have multiple loans.
In recent years, the Department of Education has worked hard to ensure that federal student loans begin consolidated.
Check your statements to see whether or not you have more than one payment.

Access Loan Forgiveness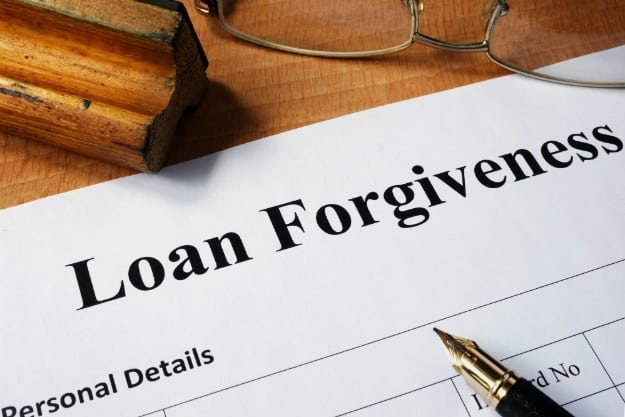 Loan forgiveness programs offer debt relief to public servants.
If you work in the public sector, you may be able to obtain loan forgiveness.
Typically the regulations require you to make a certain amount of payments and work a certain amount of time in a government or nonprofit capacity.
In the case of Parent PLUS loans, however, this can become difficult.
Parent PLUS loans require you to make 120 payments before eligible. Unfortunately, these loans are not eligible for the income-based, income-contingent or Pay As You Earn plans that other loans are.
This means, by the time you finish with 120 monthly payments (10 years), you've typically paid everything back.
Consolidation can be the answer.
If you consolidate your loans under the Direct Loan program, with all your other loans, the Parent PLUS loans become eligible.
Whether you or your parents are responsible for those payments, it may make them easier to pay.
Also, if they're forgiven entirely after a certain number of payments, that's a huge savings.

Help Your Credit Score
Another common question people ask is, "Will consolidating my student loans help my credit score?"
The answer is maybe.
Consolidating loans doesn't automatically help. In fact, at first, your score may take a bit of a hit. Over time, though, it can help a lot.
Specifically, it may help if consolidating earns you a lower interest rate and payment. Then, you're more likely to pay on time.
Here's how it works. Your credit score is based on your reliability in paying money back. If you make your payments on time, your score gets better. If you fail to make payments, it decreases.
If consolidating your loans saves you money and makes payment more likely, then you can pay reliably. That will improve your credit score.
If you are already reliable with your payments, then consolidation probably isn't necessary.

Extend the Term of Your Loans
The government offers many income-driven repayment plans. These allow you to pay in accordance with the amount of money you're making.
Theoretically, this means you won't have to pay more than you can afford. However, loans may still prove unaffordable for some.
Consolidation can help fix that. When you consolidate, you can extend the term of the loan. That means the same amount of money stretches over a longer period of time.
The result?
Reduced payments every month.
Again, this isn't necessarily a good move. If you are able to handle your loan payments, it's probably best to leave them as they are. Otherwise, you're extending your payment period.
A better idea is to pay off debt as quickly as possible, as long as you can afford it. That way, you have a better chance of saving money for other purposes: a house, say, or sending your children to college.
Check out CommonBond's video for some tips on how to make student loan consolidation as quick and easy as possible: 
Subscribe to US Student Loan Center
The answer to the question of federal student loan consolidation, in the end, is "It depends."
If you think it might be a good option for you, head to your federal student loan portal and log in. You'll find the steps all laid out for you. It's a simple process, taking less than 30 minutes, and it could be the best decision you ever make. Best of luck!
(Visited 1 times, 1 visits today)