When it comes to student loans, a frequently asked question is, "Is student loan consolidation good for your credit?"
While others wonder, "Will consolidating loans hurt my credit?"
These are perfectly understandable questions.
Student loan consolidation and credit score are inseparable.
This article explains how they affect each other.
(Did You Know? A Consolidation can lower payments, reduce a loan term with forgiveness, and average out high-interest loans. Find out if you should consolidate your federal student loans with the complete 17-page guide of the most important factors to consider. Click here to learn more and get the free guide.)
How Student Loan Consolidation Affects Your Credit
The Student Loan Irony
There is no problem when it comes to federal student loan consolidation.
Credit scores are not taken into consideration if one is applying for a Direct Loan consolidation.
But things are different with private student loan consolidation or loan refinancing.
Private student loan consolidation companies require a decent credit score to approve your consolidation.
But the irony here is: an approved consolidation can lead to a slightly negative impact on your credit score.
In other words, a good credit score is needed to apply for a type of student loan aid that has a less than positive effect on your credit score.
What Happens to Your Credit
Student loans CAN help your credit score…Here's how –> https://t.co/I5K9ZV55cd

— USStudentLoanCenter (@USSLC1) August 28, 2017
The answer to the question, "Is student loan consolidation good for your credit?" is not so simple.
At first, your credit score goes down by a few points.
However, this is temporary.
While you are able to reduce the number of student loans you have by consolidating them into one, it is still seen as another type of loan.
Think of it as taking out a car loan.
Your credit report reflects a new type of payment that you have to comply to.
Thus, it pulls your credit score down by a few notches.
The effect of loan consolidation to your credit history is significant, but not irreparable.
Your credit report will reflect this new financial transaction.
But it this very same move will also help improve your credit score.
How does student loan consolidation both pull down and improve your credit score?
Road to Recovery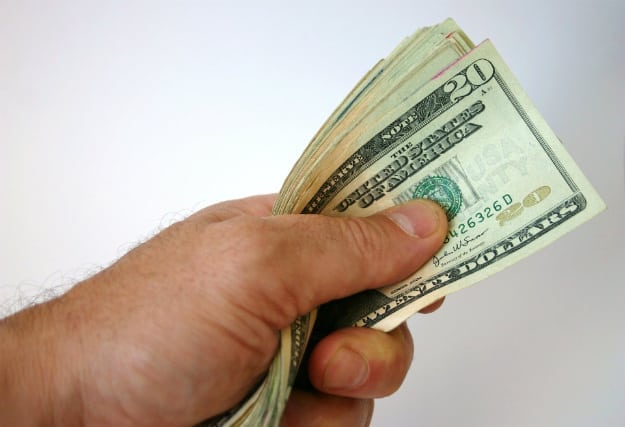 If the question, "Is student loan consolidation good for your credit?" keeps you up at night, worry not.
Among the criteria used to determine your credit score are the diversity of credits in use and payment history.
Consolidating a loan fulfills these criteria in a good way.
Consolidated student loans are seen as a new type of credit.
This adds to the different types of credits you have under your belt as a borrower.
If you are on top of your other payments, your consolidated student loans will appear as another good kind of investment on your report, thus, strengthening your credit score.
Moreover, a student loan consolidation affords you a smaller monthly payment, stretched over a longer payment period.
This means it is easier to pay in full each month.
(Note: 'Should I consolidate my student loans?' is a question we get all the time here. That's why we created this easy guide you can download for free to help you understand if a Student Loan Consolidation is the right choice for you. Click here to learn more.)
You are also unlikely to miss your payment deadline since the amount to be paid is more manageable.
Such good payment history helps improve your credit score.
Before you know it, your credit score is back in good shape—or even better.
Watch this video from Practical Psychology for tips on how to improve your credit score:
Asking questions like, "Is student loan consolidation good for your credit?" is good because it shows you are aware of the effects of different financial transactions.
But it is better to investigate and read up about the specific repercussions of such actions.
As in the case of student loan consolidation, it is not a simple yes or no answer.
All of your research will pay off.
Good credit is immensely helpful to your other future needs.
Do you have any other questions about student loans and credit scores? Comment them below!
Up Next: 5 Benefits To A Student Consolidation Loan