Many borrowers do not know the difference between deferment vs forbearance. If you're struggling with your loan payments, then you can consider one of these options.
But first things first– what is a student loan deferment and a student loan forbearance? How are they different from each other?
Answers to that and more in this post.
Understanding Deferment VS Forbearance
In this article:
1. What is Student Loan Deferment?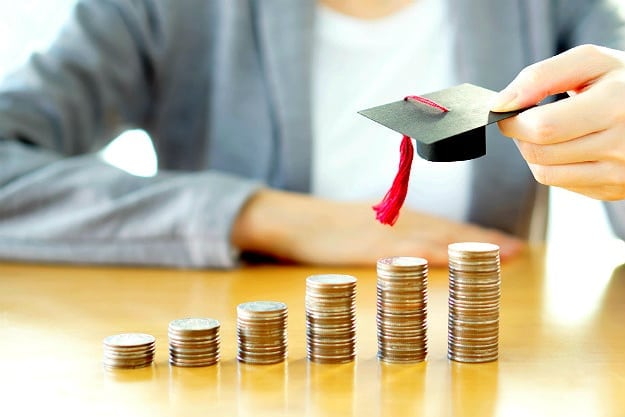 Loan deferment is a temporary postponement of payments for a certain period of time. The postponement applies to both principal and interests.
This relief program allows you to avoid default on your federal student loan.
While under this program, you may or may not be responsible for paying the interests of your loan.
2. How Does Deferment Affect the Interests of My Student Loan?
You are not responsible for paying accrued interests for the following loans:
Subsidized Federal Stafford Loans
The Subsidized Part of Direct Consolidation Loans
Federal Perkins Loans
The Subsidized Part of FFEL Consolidation Loans
You will be responsible for paying all accrued interest for loans such as the following:
Direct Unsubsidized Loans
Unsubsidized Federal Stafford Loans
Direct PLUS Loans
The Unsubsidized Part of Direct Consolidation Loans
Federal Family Education Loan (FFEL) PLUS Loans
The Unsubsidized Part of FFEL Consolidation Loans
3. What is Student Loan Forbearance?
Forbearance is generally like entering into a period of deferment. Except you are still responsible for paying all interests.
It is for individuals who do not qualify for deferment programs. It is also for individuals seeking a break from paying their student loan for up to 12 months.
4. What is the Difference Between Deferment and Forbearance?
Private #studentloan providers offer deferment or forbearance. Help them have a better day by re-tweeting now. https://t.co/p5bnZiWi7Y #forbearance #studentloans #privatestudentloans #debtsettlement #payment #USSLCcares #USSLC pic.twitter.com/Hlks9vXlNr

— USStudentLoanCenter (@USSLC1) February 24, 2018

Both deferment and forbearance allow you to postpone loan payments. While the two terms are almost the same, there are certain differences between them.
Qualifying for forbearance is easier than it is for deferment. The reason being the latter have automatic approval criteria.
Additionally, during a forbearance, interests still accrues. This may cause you to pay more in the end.
5. What are the Eligibilities for Deferment?
In qualifying for a deferment, you need to submit a request to your loan servicer. The qualifications in applying for a deferment depends on your current situation.
For students, you must be currently enrolled for at least part-time in an eligible school or an approved graduate fellowship program.
You may also qualify if you are jobless, under economic difficulty, or serving in the military.
6. What are Eligibilities for Forbearance?
While qualifying for a student loan forbearance is much easier than deferment, you still need to apply for one with your loan servicer.
You also need to meet certain eligibility requirements before your application gets approved. You need to prove to your servicer that you are in great financial difficulty.
Additionally, your servicer may grant you a mandatory forbearance. This is in cases of serving approved programs by the government or applying for forgiveness programs.
7. Which is Right For You?
Now, which do you think is better for you, deferment vs forbearance?
You may want to consider applying for a deferment first. Student loan deferment gives you the advantage especially when you have subsidized.
But, not everyone qualifies for one. So it is worth speaking to your loan servicer so they can discuss with you your options. If you are in need of a short-term relief but do not qualify for a deferment, then your last resort is forbearance.
Watch the clip from How to Adult below to learn more about college loans for students:
Having financial struggles is something we can not avoid. Most people go through it at some point in their lives. Luckily, there are these kinds of programs we can turn to when this kind of situations hit us.
Learn how you can maximize these relief programs and have that much-needed peace of mind.
Do you have more to add on deferment vs forbearance? Let us know in the comments section below!
Up Next: How To Pay Off Student Loans