There are many student loan repayment options available for you. Choosing the right student loan repayment program may help get you out of debt fast.
Student loan payment plans depend on several factors. Paying for student loans is not solely income based. It will still depend on your financial capabilities in repaying your student loans.
Student Loan Repayment Options | Federal and Private Loans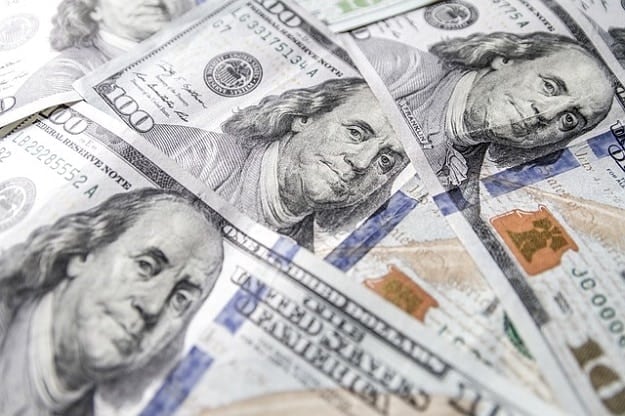 Student Loan Repayment Plan for Federal Loans
Federal student loans payments may depend on your income, family size and current financial living conditions. IBR repayment plans are open for both Federal Family Education Loan Programs and Federal Direct Loan Program. These are the requirements for an income-based repayment plan:
Your federal monthly loan payment is higher than 10% of their current income.
Student loans released after July 1, 2014.
In this student loan repayment option, a debtor has 20 to 25 years to pay off their student loans. A 10% to 15% discretionary income is required for this type of repayment plan. Loans are forgiven after repayment (20-25 years) even if it is not yet fully paid.
The government can also shoulder the difference between a subsidized loan and your monthly IBR payments for the first three years. This is true if your IBR payments have lower interests than your subsidized loan.
Proposed budget effects student loan borrowers and IBR (income based repayment) programs.https://t.co/zJCuAj24e2

— H&A Bankrutpcy NE (@BankruptcyNE) June 15, 2017
2. Income-Contingent Repayment Plan
Income-contingent repayment plans have flexible and affordable repayment plans like IBRs.  However, this repayment program is for Federal Direct Loan Programs only
A 20% discretionary income is required for this type of student loan repayment option and payments last for 25 years. This income-based repayment program is the only option open for parent PLUS loan borrowers.
ICR repayment plans come with more disadvantages than advantages. Monthly payments are constantly adjusted every time your income or current family size change. This requires a yearly application. Marriage penalties are also included. Your income and your spouse's income combined to serve as basis prior to calculating a monthly repayment amount – arriving at a higher computation.
Interest are also stretched with a 25-repayment plan compared to the standard 10-year repayment period.
This income-based repayment plan is the most affordable repayment option for federal student loans. Loan balances are also forgiven after 20 years. This type of loan repayment program are for:
Direct subsidized and unsubsidized loans
PLUS Loans for a graduate or professional
First Time Borrowers
Direct consolidation loans without PLUS loans made to parents
Loans disbursed on or after October 1, 2011.
To qualify for this repayment program, you should be in a "partial financial hardship". This simply means that the amount required to pay your student loan under the standard 10-year repayment plan is significantly more than the monthly payment you need under the Pay as You Earn program.
After qualifying, 1/12th of 10% of your discretionary income goes to loan repayments.
(Extra Hint: Finding this information helpful? There's a whole lot more where that came from! Click here to learn more and to get the extended 8-Plan Cheatsheet on How To Pick The Best Repayment Plan.)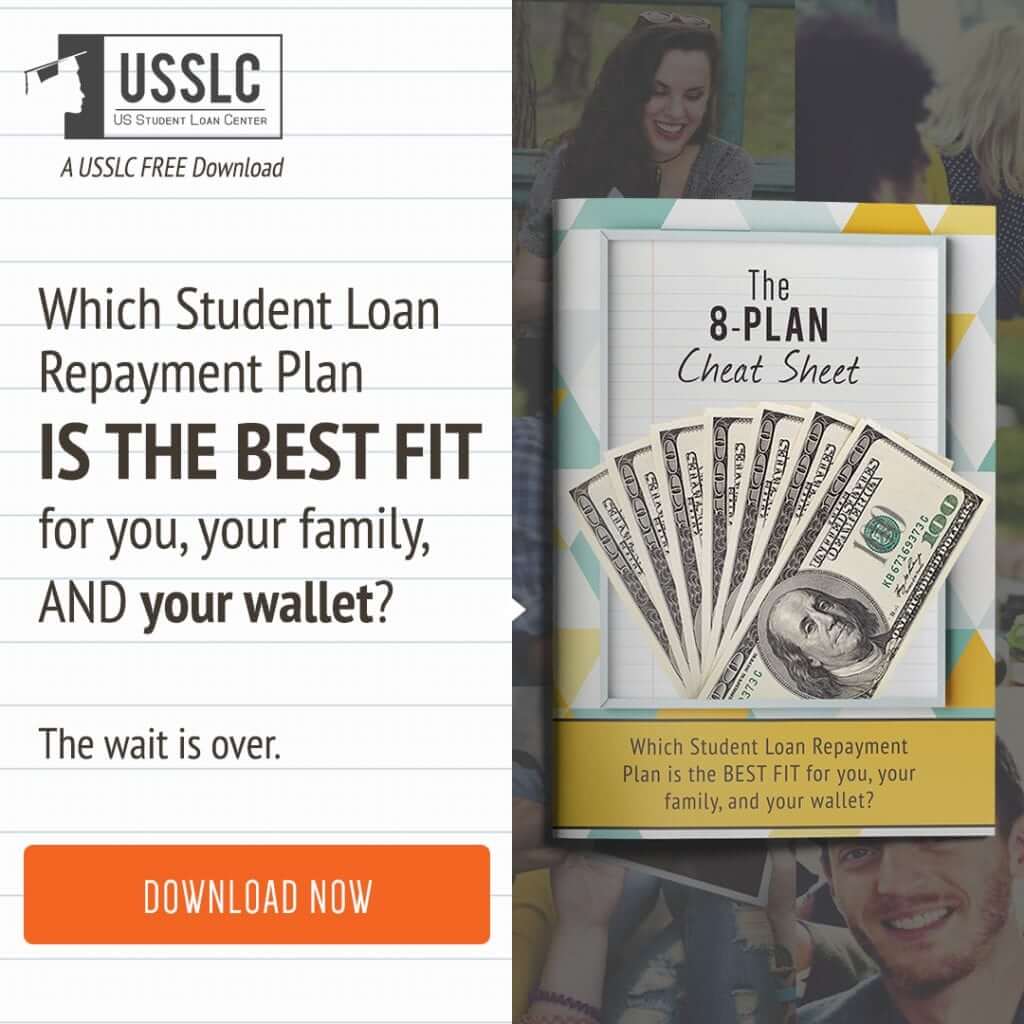 4. Revised Pay as You Earn Program
This program is also known as the REPAYE program. The revised pay as you earn program is open for direct loans, Graduate Plus borrowers, and Stafford. No time restrictions limit this repayment program. It is basically the revised version of the Pay as You Earn program but can accommodate five million more borrowers than its earlier version.
The Department of Education shoulders subsidized loan interest for a long as 3 years. The federal government can also cover 50% of the total interest earned by a subsidized loan. This simply means that you'll get to enjoy a lower tax bill after repayment of your student loan.
5. Standard Repayment Plan
This is the most basic repayment plan for student loans. In this program, a fixed amount is paid for 10 years. For student consolidation loans, it can last between 10 to 30 years.
Although the monthly payment for this type of student loan repayment option is higher compared to the other repayment programs, the incurred interest is considerably lower. Unless you file for a different type of repayment program, this will be your default repayment method.
6. Graduated Repayment Plan
You can also take advantage of the lower monthly payments with the graduated repayment plan program in paying off for your student loans. However, the amount you pay increases every 2 years. This student repayment plan is advisable for people who have a steady income who projects a regular increase over time.
It also takes 10 years to pay for your student debt. A 10 to 30-year repayment period is also available for direct consolidation loans and FFEL consolidation loans over this program.
7. The Extended Repayment Plan
The Extended Repayment Plan is computed and works like the Standard Repayment Plan, only with a longer repayment period. Payments for this type of student loan repayment program can go as long as 25 years. However, incurred interest is considerably high compared to the total interest computed via a Standard Repayment Plan.
This program is open for Direct loans with no outstanding balance dated from October 7, 1998, with more than $30,000 in total Direct Loans balance. The same requirements are also true for student loans under the FFEL program.
8. Income-Sensitive Repayment Plan
This student loan repayment program is open for a student loan under the FFEL program loans who are having a hard time paying for their student loans. This program offers flexible monthly payments. Monthly payments decrease or increase depending on your current annual gross income.
This payment program is also open for FFEL Plus Loans and Consolidation loans as well as Subsidized and Unsubsidized Federal Stafford Loans. Payments are made to a maximum of 10 years for this program.
Student Loan Repayment Plan for Private Student Loans
Private Student Loan Repayment
Student loans from private lending companies are now covered by federal income-driven repayment plans. Forgiveness programs are also unavailable for private student loans.
Prior to loan discharge for privately funded student loans, a fixed monthly payment amount is already calculated for you. If you find yourself having a hard time keeping up with this amount, you may inquire a loan modification repayment plan from your lender.
A good credit score above 650 can also qualify you for a student loan refinancing. You will most likely get a better interest rate computation if you explore several lending companies that offer student loan refinancing programs.
Learn more about income-based student loan repayment programs from Federal Student Aid's video:
Subscribe to US Student Loan Center
There are a lot of student repayment options available for you. Whether you are willing to pay your debt faster or would go for an income-based repayment plan, there's a suitable option for you. Non-income and income-based repayment plans are both created to make the repayment process bearable for you.
Paid your student loan in full? Inspire our readers in our comments section!
Willing to work your way to pay off student loan fast? The Standard Repayment Plan might be the advisable student loan repayment option for you.
(Extra: Want even more information on this? The 8-plan Cheat Sheet has everything you need and more to Select The Best Repayment Plan for you, your family, and your wallet. Click here to learn more and to get the free guide.)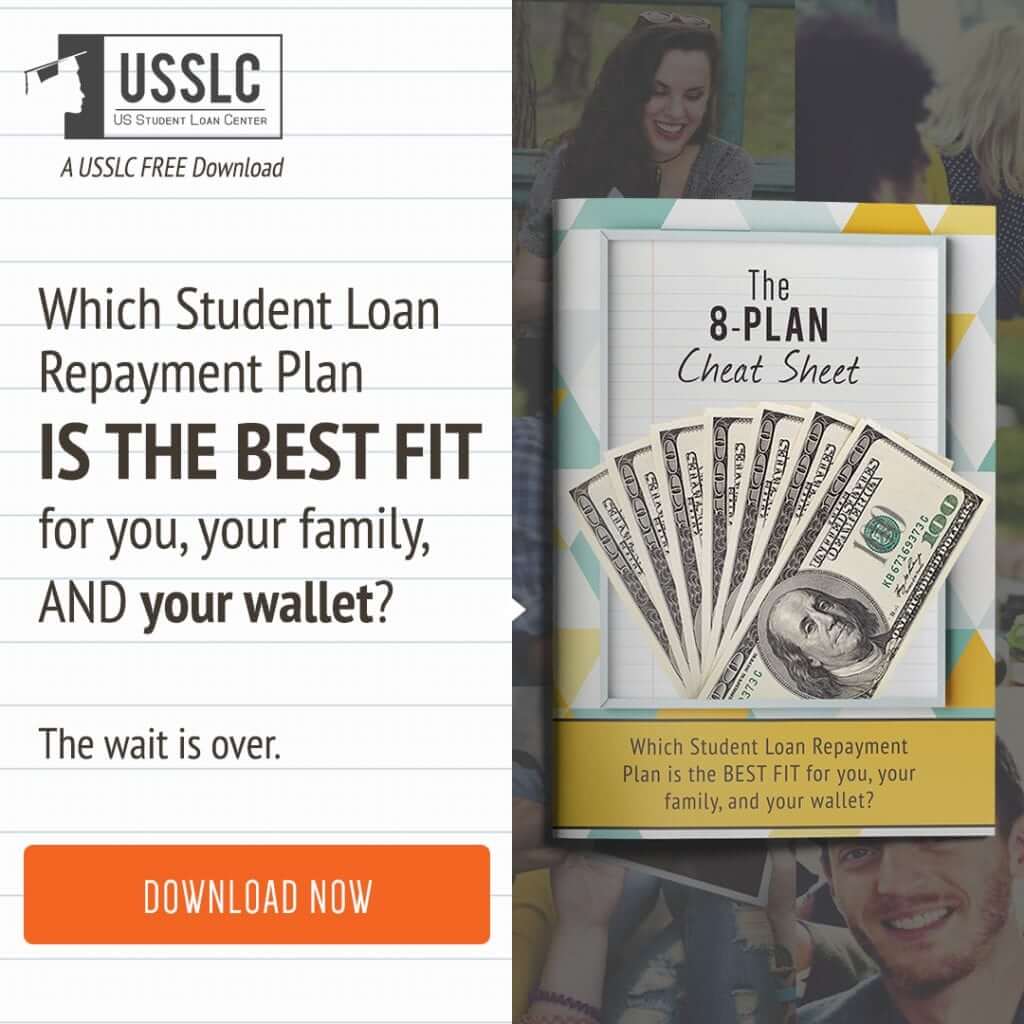 Student loans went into default?
Listen to Marques McBride explain the 7 steps to clear a defaulted student loan and get back into good standing
Podcast: Play in new window | Download