I want to get into unsubsidized versus subsidized student loans because understanding the differences is so important.
The chances are good, you have both anyway, so don't panic…
What are subsidized student loans?
First of all, a subsidy is a grant or contribution of money.
More specifically, it can be money granted by the government.
A subsidized loan, in that sense, is partially supported and paid for by the U.S. government.
Direct Subsidized Loans are designed for lower-income, undergraduate borrowers.
The government pays the interest on the loan while you're enrolled in school at least half-time, or if you enter deferment or forbearance once it comes time to repay your student debt.
(Note: Different types of loans qualify for different types of repayment plans… And making sure that you're in the correct repayment plan can mean better benefits, lower payments, and averaged out lower interest rates (which means an easier repayment for you!) Download this free cheat sheet to repayment plans to make sure you are taking advantage of the best one for you. Learn more here.)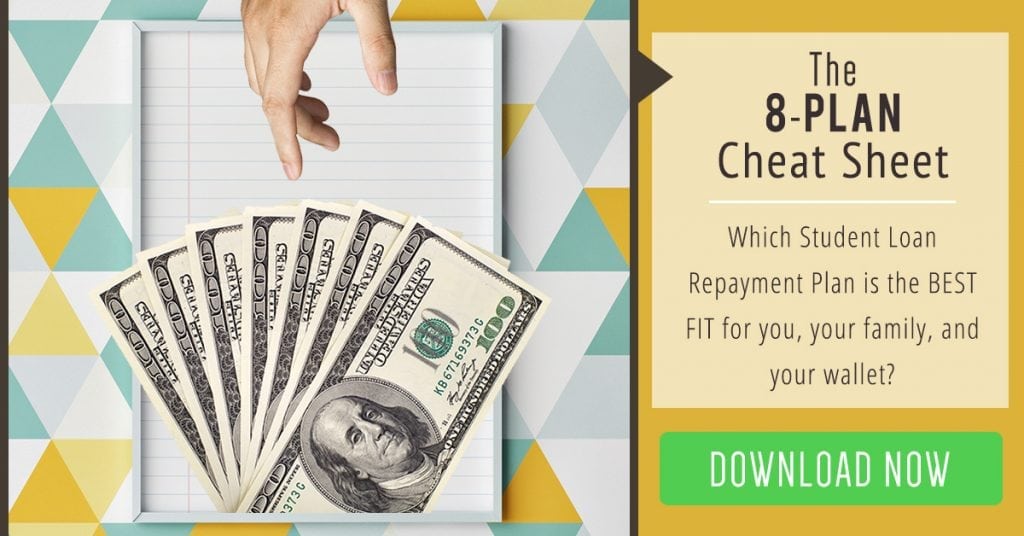 Cons of subsidized loans (always the bad news first):
Graduate students don't qualify for subsidized federal student loans.
Students who can't demonstrate financial need (i.e. if you or your parents earn too much) are unlikely to qualify for this type of financial student aid. Even tougher when employer paid.
Annual loan limits are lower for subsidized loans than for unsubsidized student loans. The total aggregate loan amounts are capped at $23,000 for subsidized loans.
Pros of subsidized loans
The U.S. government pays the interest on your loan as long as you remain enrolled at half-time status.
Interest is paid during deferment and forbearance, as well as on certain repayment plans. Find out more about how this works with this helpful guide to federal loan interest subsidies.
No payments are due after the first six months of graduation, meaning no principal or interest.
What are unsubsidized student loans?
Direct Unsubsidized Loans, on the other hand, do not offer additional financial assistance.
Even though they're still offered by the federal government, Uncle Sam won't pay the interest on unsubsidized student loans.
That's because it's a general loan not based on financial need, so borrowers must repay their debt in full, interest and all.
So there's that. See, it's unsubsidized…
Cons of unsubsidized loans (getting the picture?)
Borrowers are responsible for paying all the interest on their unsubsidized loans, even during the six-month grace period and during deferment or forbearance. This kind of sucks, especially if you're out of work…
Some can begin payment requirements while you're still in school.
Pros of unsubsidized loans
Both undergrad and grad students can apply for unsubsidized federal student loans.
Potential borrowers don't need to prove financial hardship to qualify.
Annual loan limits are higher than subsidized loans, with a total aggregate loan limits cap out at $31,000.

What subsidized and unsubsidized loans have in common
Though there's a big difference between subsidized and unsubsidized loans, both of these types of federal loan options share several similarities…
Amount borrowed: Your school determines the amount you're allowed to borrow. After you submit your documents, the school offers you a financial aid package, including how much you can take in subsidized and unsubsidized student loans.
Length of financial aid: For both of these types of Federal Direct Loans, the longest eligibility period is 150 percent of the length of the college program you're enrolled in. For instance, if you attend a full four-year undergraduate program, you'll qualify to receive six years' worth of loans.
Interest rates: The current APR for undergraduate subsidized and unsubsidized loans is 4.45% (between July 2017 and July 2018), according to the U.S. Department of Education. The unsubsidized graduate degree loan interest rate is 6.00%.
Loan fees: Both loans have the same fee. For subsidized and unsubsidized federal student loans, the fee is 1.069%, charged to the aggregate total.
Subsidized vs. unsubsidized loans
It makes a big difference whether your interest starts accruing while you're in school or you get a pass until you graduate.
Keep this in mind when you choose your student loan repayment strategy and work toward becoming debt-free after college.
Nowadays, this greatly affects your debt to income ratio and thus your credit score…
In many cases, it might make sense to choose subsidized student loans if you qualify.
After all, with the government paying your interest while you're in school, you can potentially save quite a bit of money.
In addition, if it's easier to make your payments on time, and keep your debt to income ratio low, that ups your credit score!