Student Loan Forgiveness Program for Nonprofit Workers
Are you currently employed by a nonprofit organization? Then you may qualify for student loan forgiveness!
We know that employee recruitment and retention is a barrier that many nonprofit organizations face, and student loan forgiveness could potentially attract a younger, talented workforce, and keep them from leaving the sector in search of better opportunities and benefits.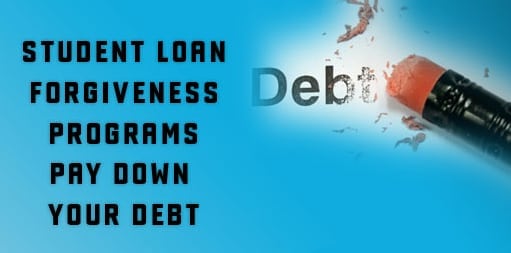 A lot of nonprofits and their respective employees do not know that student loan forgiveness DOES EXIST. In fact, the Massachusetts Nonprofit Network helped to pass the College Cost Reduction and Access Act of 2007 that led to the Public Service Loan Forgiveness (PSLF) Program, which you can use to have your student loans forgiven starting in 2017.
The CCRA will cover the remaining balance (principal and interest) on your student loans after you've made 120 payments if you have eligible loans, make qualifying payments, and work for a qualifying public service organization.
There are steps you need to take now to make sure that you are eligible come 2017.
Only certain loans will qualify for the forgiveness program, but you can move your federal student loans so that they are eligible. Only Ford/Federal Direct Stafford Loans, Direct PLUS loans, and Direct Consolidation Loans are eligible, but you can move your current federal student loans into the Direct Loan program. Move them there by consolidating them with us. We assist in the student loan consolidation process. Contact us at 877-433-7501. (You can do this even if you've already consolidated them in the FFEL program.) Choose the income-based repayment plan to get the maximum amount of loan forgiveness.
Another important thing to know is that before you are eligible for loan forgiveness you must make 120 payments (10 years' worth) towards your loan while employed full-time in a qualifying nonprofit job. Your employment does not need to be continuous, but only payments you've made since 2007 will count.
Make sure to keep documentation of your nonprofit employment each year, in case it is necessary. For example, keep a copy of your W-2 statements and the last pay stub of each year in a file folder. Also have your employer complete an employment certification form. You should consider submitting the form annually and whenever you change employers to make sure that your time counts towards the loan forgiveness.
Many nonprofit employees aren't aware that they may qualify for student loan forgiveness.
Make sure you share the news!