Maybe you started your family young, or you need a graduate degree to advance at your current workplace. Maybe you just want a fulfilling career now that your kids are grown, or life threw some curveballs your way.
Whatever the reason, you now have to wrap your head around being back in school.
That means attending lectures, studying, taking exams, writing term papers, and… paying for tuition.
In recent years, tuition costs have skyrocketed. While there are plenty of federal and private student loan options available to get you back in the classroom, the idea of graduating with thousands of dollars in debt may be a deterrent to you returning at all.
That's where scholarships come in – a quick application can open up tens and even hundreds of thousands of dollars in scholarship money! Scholarship money is gifted to you and never needs to be paid back.
It can be hard to find the right scholarships for moms in your specific situation, but luckily there are great options out there for women and moms specifically.
Places to Look for Scholarships
While we have links to some specific scholarships for moms, we also have tips for how to find scholarship opportunities that are specific to you and your situation:
Visit your school's scholarship office – NOT the same as the financial aid office. Explain your situation fully, so that you can take advantage of every opportunity.
Check with your local government – Your state may offer scholarships or grants that you can apply for. If you don't know what office to call, refer to Financial Aid Finder.
Call Women's Organizations – National organizations have local chapters that can explain what is offered for women, moms, single moms, etc. Examples include the National Organization for Women, Executive Women International, and Possible Women International.
Research online – Websites like FastWeb.com, Scholarships.com, and ScholarshipsOnline.com can help you hone in on what you qualify for.
Consider Your Research a Part-Time Job
Before you jump headfirst into school with no idea how to pay for it, put in the time to do your research. Secure your funding prior to enrolling in school. Have a plan of study and a goal of what field to work in.
Having this direction will help you apply for scholarships in certain fields of study or certificate programs, opening up funding to you that you may not have known applies.
Apply, apply, apply! Applications and essays do take time, but if you start prior to attending school, you will get acclimated to writing papers. Dedicate the time to applying for anything and everything that you might qualify for – you may end up with enough funding to cover tuition, books, and childcare.
Another piece of advice is to keep in touch. Whenever you receive a scholarship, update your benefactor each semester on your progress – they may offer you additional opportunities.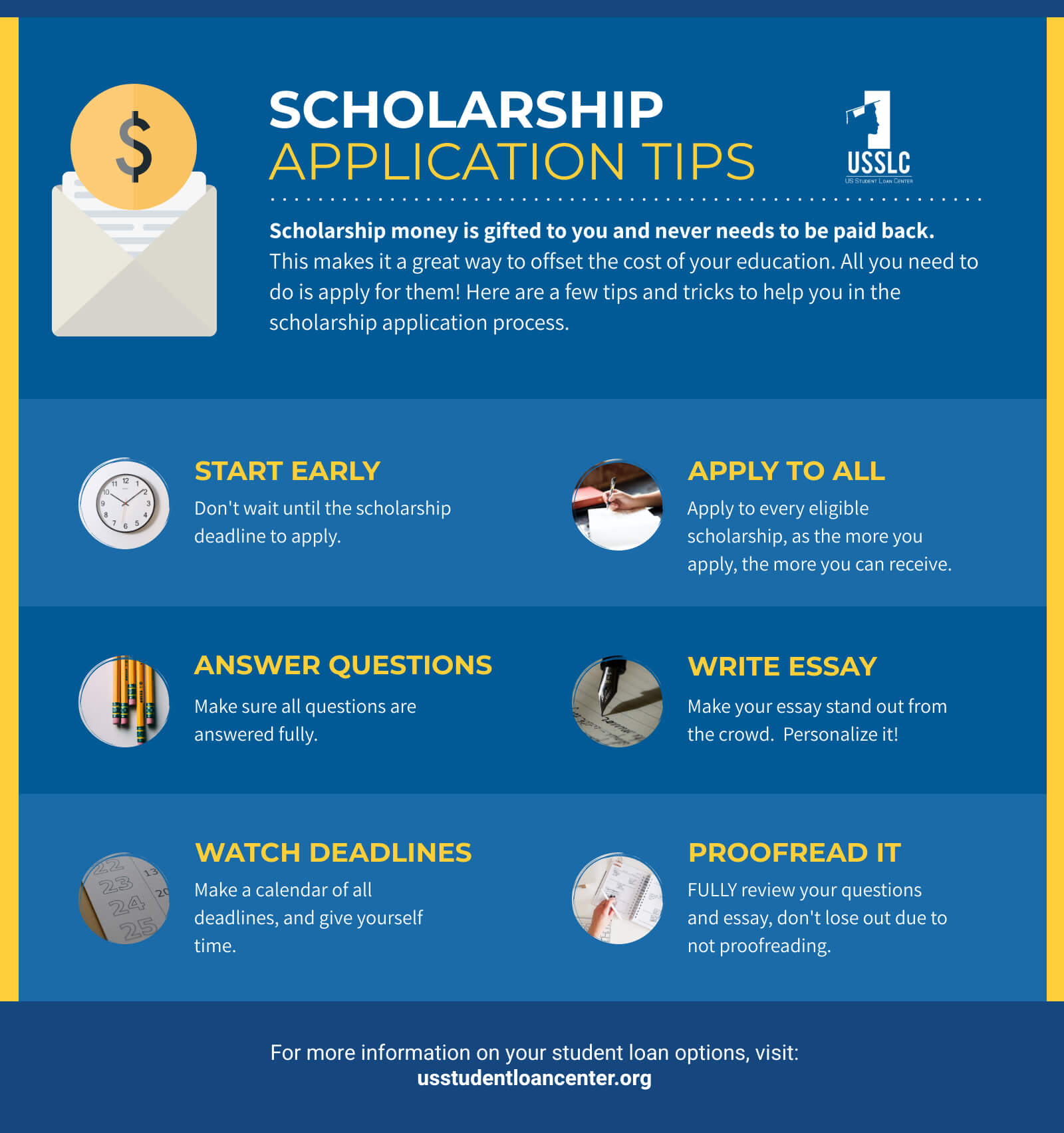 4 Scholarships for Moms to Check Out
Jeannette Rankin Women's Scholarship Fund (JRF) provides scholarships and support for low-income women ages thirty-five and older across the US to build better lives through post-secondary education. More than $3 million has been awarded since 1978, and over 1,300 women have benefited.
75% of JRF scholars are single mothers, and the economic impact of the fund is estimated at $400 million in earnings for their 640 scholars.
To be eligible for a scholarship, you must be a U.S. citizen or permanent resident. Awardees are selected based on their goals, their plan forward, and how they plan to give back to the community.
Established in 2003, the Patsy Takemoto Mink Education Foundation aims to carry on some of Mink's most ardent commitments: educational access, opportunity, and equity for low-income women, especially mothers; and educational enrichment for children.
The organization offers five awards of up to $5,000 each for low-income mothers pursuing an education. Awardees are chosen based on financial need, personal history and future goals.
Funds could be used on educational costs or to afford child care expenses.
To be eligible, applicants must be mothers and at least 17 years old. You must also be entering a vocational training course or pursuing your associate's or bachelor's degree.
The Philanthropic Education Organization (PEO) offers up to $3,000 in need-based grants to women whose education was interrupted, but who now want to pursue a degree to better support themselves and their families. They have awarded more than $366 million to over 113,000 recipients.
To be eligible, a woman must be enrolled in school and be within 24 months of completing an educational program.
Every year, Soroptimist distributes more than $2.6 million in education grants to about 1,700 women all over the world who are the primary earners in their families. Over half of Live Your Dream Awards recipients are survivors of domestic violence, trafficking or sexual assault. Nearly all of the women and families served have overcome obstacles including poverty, teen pregnancy, and drug or alcohol addiction.
Live Your Dream Awards recipients may use the cash award to offset any costs associated with their efforts to attain higher education, such as books, childcare, tuition and transportation.
Look for Local Sources
Some scholarships specifically benefit women in a locality, seeking to build their immediate community.
They have supported over 147 local women with over $500,000 in grants as they pursue four year degrees or occupational certifications. They must be at least 25 years of age, show financial need and be passionate about a specific educational path that will lead them to a specific career.
To qualify, you must live and go to school in the Coachella Valley, CA, be able to show how this educational path will prepare you for a specific employment goal, be able to prove that you have the determination and ability to reach your goals, must be currently enrolled in school in at least two classes, and you must apply for financial aid using the Free Application for Federal Student Aid. www.fafsa.ed.gov
Search by Subject
If you have honed in on the career path you plan to pursue, search for scholarships for that path – they're out there.
The SWE Scholarship Program provides financial assistance to women admitted to accredited baccalaureate or graduate programs, in preparation for careers in engineering, engineering technology and computer science. In 2018, SWE disbursed approximately 238 new and renewed scholarships valued at more than $830,000.
All SWE Scholarship applicants must be planning to attend a school with ABET-accredited programs. Undergraduate and community college applicants must be planning to study an ABET-accredited program in engineering, technology, or computing in the upcoming academic year.  Masters and PhD candidates must be enrolled or accepted at a school with ABET-accredited programs in engineering, computing, or technology.
SWE awards individual scholarships to freshmen through graduate students, and scholarships range from $1,000 to $16,000 each – and some are renewable.
Others to pursue:
Use Your Struggle to Advance Your Future
If you have experienced abuse, there are scholarships created to advance your future opportunities.
The objective of the Women's Independence Scholarship Program is to help survivors of intimate partner abuse obtain an education that will in turn offer them the chance to secure employment, personal independence and self sufficiency.
Full or part-time students with financial need are eligible.
The primary goal of WISP is to help women who have been separated from their abusive partner for at least one year. Their smallest award has been about $250, but the average award is around $2,000 per school term.
The first priority awards are for tuition, books and fees for undergraduate degrees. Their next priority is to assist in reducing indirect financial barriers to education (for example, childcare, transportation, etc.).
Scholarships For Moms Are Out There For You
Going to school while raising a family is hard enough; you shouldn't have to worry about how to afford tuition as well!
Pursuing scholarships may take time and research upfront, but the effort is worth it. You may find yourself with tuition and books paid for, and money leftover to cover childcare expenses and transportation.