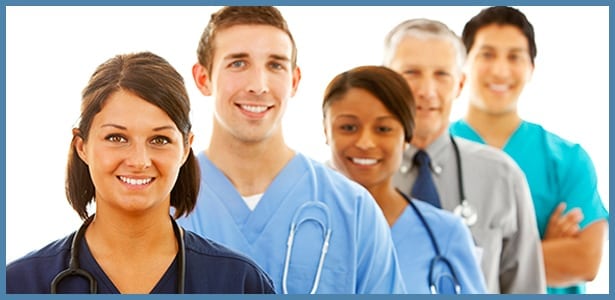 Nurses Loan Forgiveness
With the largest population group in the United States in greater need of health care services, there will be an increased need for doctors, nurses, and other types of health professionals. It's no wonder that Nursing has enjoyed a huge increase in the number of students seeking to become Registered Nurses, Licensed Practical Nurses and the like.
However, many of these same students face large tuition bills from their respective colleges or universities, which in most cases require loans to help them pay for their education. In such cases, nurses entering the job market are saddled with large student loans that they have to pay off. This means a lower standard of living and large debt hanging over their heads for years to come. There are ways of gaining nursing loan forgiveness which allow these students to have part or all of their loans removed rather than paying them off with their salary. A student considering the Nursing profession should look into these nursing loan forgiveness programs to see if this is the best way to handle their potential debt.
Public Service Loan Forgiveness
Eligibility Requirements:
Available for borrowers who hold full time public service jobs in areas that include health and education.
Requires 120 qualifying monthly payments be made to the William D. Ford Federal Direct Loan Program before loan forgiveness consideration.
NURSE Corps Loan Repayment Program
Eligibility Requirements:
Applications should be submitted after the student has graduated.
This highly competitive program repays 60% of the qualifying loan balance for registered nurses, in exchange for two years of service at a critical-shortage facility. An optional third year of service can result in the repayment of an additional 25% of the original total qualifying loan balance.
The online application period typically ranges from January to March; applicants can contact us at 877-433-7501 for more information about the application procedure.
Federal Perkins Loan Discharge/Cancellation for Full-time Nurses
[/headline]
Eligibility Requirements:
Applications should be submitted after the student has graduated. Applications are provided by the college or university that issued the Perkins Loan(s).
Benefits are earned incrementally, with up to 100% cancellation after five years of qualified employment as a nurse.