Knowledge is power. Unfortunately, the right knowledge usually costs quite a bit.
In fact, the average cost in the U.S. for a master's degree is between $30,000 and $120,000. Fortunately, student loans exist to help you cover the cost of education.
If you're planning on pursuing further studies, it's crucial to understand the basics of how graduate student loans work.
Here are three simple things to keep in mind when applying for a student loan for grad school…
Graduate Student Loans: What You Need to Know
Finally have that undergraduate degree?
Congratulations!
Now it's time to take your academic degree further by pursuing graduate studies.
While an undergraduate degree is fulfilling, gaining expertise in the field you truly love is even more rewarding. To make your grad goals possible, here's a practical guide to taking out graduate student loans. They're not exactly the same as the student loans you had when you were an undergrad, so make sure to pay attention — there's a graded quiz after the article (not really ;)).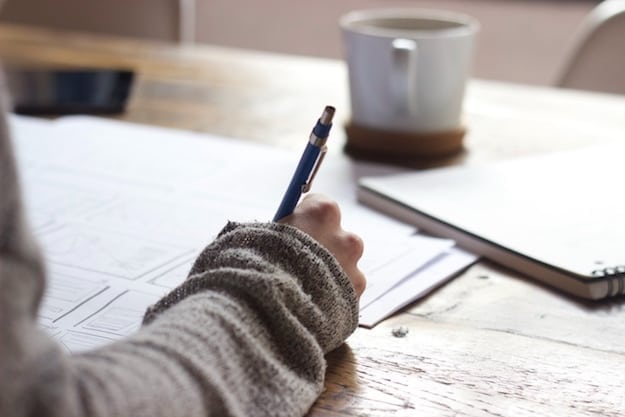 1. The Difference Between Graduate and Undergraduate Loans
For one, parents are no longer required when taking out a loan in graduate school. We all know the hassle of getting various information only your parents can provide.
In addition to this, if you're a full-time graduate student, your undergraduate loans will be deferred. You need to make a request for this to happen. The catch is, they defer the payment deadlines, but the interest of the loan continues to grow.
(Note: Different types of loans qualify for different types of repayment plans… And making sure that you're in the correct repayment plan can mean better benefits, lower payments, and averaged out lower interest rates (which means an easier repayment for you!) Download this free cheat sheet to repayment plans to make sure you are taking advantage of the best one for you. Learn more here.)
2. Loan Options
As a graduate student, there are different loan options available to you that may not have been available when you were an undergrad. Some useful loan options to look into are Graduate PLUS loans, Stafford loans, and Perkins loans.
Graduate PLUS loans can cover almost or your entire tuition; all you need is a good credit score to qualify. The interest on this type of loan is also quite high.
You have Stafford loans in undergraduate too, but as a graduate student,  your option is an unsubsidized loan. They allow you to borrow more money—up to $20, 500— because graduate school is simply more expensive.
Perkins loans are great because interest starts once you've graduated, and they are subsidized loans. It offers loans up to $8,000 per year, as long as you don't exceed the $60,000-limit. The challenge is finding graduate loan options since they are more available in undergraduate studies.
If these government loans don't quite accommodate what you need, there are always private loans you can take. They have more flexible interest rates. The hardest thing about private graduate student loans is they require you to start repaying your loan while you're still in school. But this is negotiable.
Student loan interest going up to 4.45% for 2017-18 up from 3.76% currently. Graduate student loans go to 6%, up from 5.31%. https://t.co/yTMC3g3WPy

— Eileen Clancy (@clancynewyork) May 12, 2017
3. Other Details
There are some technical aspects you must remember when applying for graduate student loans. First, and perhaps the most important, the interest rates of graduate student loans, in general, are higher. They assume you are capable of working while studying and are a fully independent adult (which is why they don't require parents for filling out forms anymore).
Therefore, expect quite an added amount when you're about to pay your loans. There are also very little to no subsidized loans for graduate students. In relation to this, need-based loans are harder to come by in graduate school, unlike in undergraduate.

Watch this video from Edspira for more information on graduate student loans:
The pros and cons of graduate student loans seem to weigh equally. All it really takes to successfully apply for and repay a loan is knowing the best option for you. It will always depend on your financial management, responsibility, and the time it takes for you to finish graduate school.
Obtaining your graduate degree earlier and quicker ensures that whatever kind of loan you have, the interest will be smaller and repayment methods will be less demanding. Let this guide help you to acquire the expertise this world needs from you.
Planning to start graduate school without the weight of your undergraduate loans? Here are 7 Painless Ways To Pay Off Student Loans! What other tips for graduate student loans do you have? Let us know in the comments section!