Apart from personal loans, borrowers prefer SunTrust Student Loans because of their good service.
Yes! Good customer service attracts consumers.
Although, this is not always absolute for everyone.
Do you think SunTrust Student Loans are also for you?
Read our review and learn more about SunTrust's variety of student loans, why you should pick them, whether their services are for you, and how to apply.
SunTrust Student Loans | Everything You Need To Know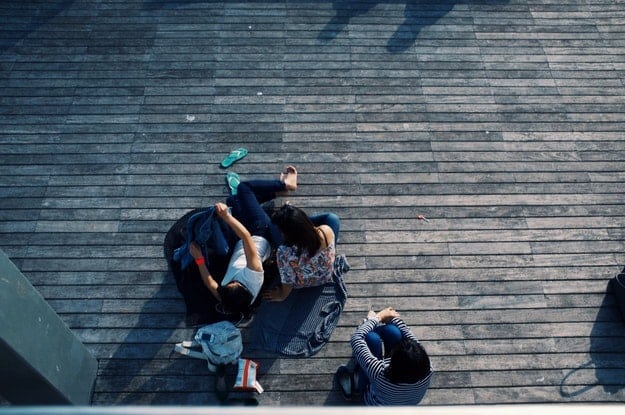 Why pick Suntrust Student Loans?
SunTrust Banks Inc. is a popular financial holding company in the US.
Driven by purpose and personal touch, their services include everyday banking, retirement, and student loans.
All these are designed to cater the needs of various clients from the consumer, business, corporate and other institutional sectors.Furthermore, SunTrust aims to help Americans get out of financial stress and instead, achieve confidence.
SunTrust offers private student loans for borrowers attending undergraduate, graduate, and graduate business programs. Repayment terms available are either 7, 10 or 15 years with a maximum loan limit of $150,000.
Their rates also come in a variable for as low as 2.751% and fixed for as low as 4.347%. Interests are either full, interest-only, partial interest or deferred, when in school.
Why should SunTrust Student Loans be an option for me?
I have student loans thru SunTrust, I'm employed by SunTrust Mortgage and I now have an auto loan thru SunTrust… they basically own me..

— Lovelace (@ericlovelace) September 21, 2016
Some borrowers prefer federal student loans.
But because of additional expenses, they incur while studying, they opt to get a private student loan on top of their federal student loans.
Here's why SunTrust deserves to be your option:
Zero application fees, prepayment fees, and origination fees.
No repayment penalties.
Borrowers can get a 0.50% interest reduction (the highest in the market) when you sign up for automatic payments through a SunTrust banking account.
Up to 24 months of forbearance, which is one of the longest.
Flexible repayment length to choose from 7, 10 or 15 years.
Amount to borrow is one of the highest in the market, with up to $150,000.
A graduation reward is offered in the Custom Choice Loan.
Their website has a cost calculator which is helpful for both students and parents.
24/7 phone and email support.

What are the available SunTrust Student Loans?
SunTrust has two loan options available:
1. Custom Choice Loan
The Custom Choice Loan is SunTrust's most popular loan option. This is because of the competitive rates and more repayment options.
Variable interest rates start from 4.113% up to 9.479%
Fixed rates start from 4.597% up to 10.328%
Students can borrow $1,001 up to $65,000 every year for this kind of loan.
2. Graduate Business School Loan
This kind of loan was created to encourage students to attend a graduate business school program. The only difference of this from the Custom Choice Loan is higher rates and amount to borrow.
Variable rates start from 4.347% up to 8.167%
Fixed rates start from 4.347% to 8.167%
Graduate school students can borrow $1,001 up to $95,000 per year with 7 or 10 years as repayment term.
Are SunTrust Student Loans for me?
Sure, SunTrust is popular, successful and one of the largest student loan providers in the nation. They offer competitive products and services, but it also has its disadvantages.
Here are several disadvantages of SunTrust Student Loans:
Their loans cannot be consolidated with other federal and private student loans.
Your co-signer will be released after 48 on-time payments, which is longer than other providers.
Other student loan providers offer a loan limit higher than $150,000.
No live chat on their website.
How to apply for SunTrust Student Loans?
Once you have chosen a specific SunTrust Student Loan, you can apply online.
During the application process, approved applicants can choose to refinance their existing private student loans into a new one.
After submitting the documentations needed, SunTrust will send you a Loan Packet.
It includes the following:
Credit Agreement
Applicant Self-Certification Form
Approval Disclosure
Once SunTrust receives the school certification, a Final Disclosure is issued. The applicant then has the opportunity to cancel the loan within 3 days.
Read this to find out how to pay off student loans.
Here's a clip from SunTrust on how to pay for college with financial aid:
Choosing for a private student loan provider can be a tough decision to make because of competitive rates available today.
However, the borrower should make it a point to consider all factors first before finally making a decision on which student loan to apply for.
What do you think about SunTrust Student Loans? Tell us in the comments section!
Up next: 4 Income-Driven Student Loan Repayment Plans For Federal Loans