Finding the best place for student loans is one of the most important responsibilities of any borrower. After all, applying for a student loan means you have to consider a lot more than just how much you need to borrow.
The place where you get the money matters too. Your lender will affect your entire student loan experience — from application to repayment.
If you are searching for the best student loans, but don't know where to look, the following places are a good start.
(Did You Know? You only get 6 months after graduation before you are required to start paying back your student loans. That's why borrowers need to educate themselves on their options, loan types, and repayment programs BEFORE they need start paying them back. Start here, with the 10 Things To Know About Your Student Loans to get all that you need and more. Learn more and get your free tips here.)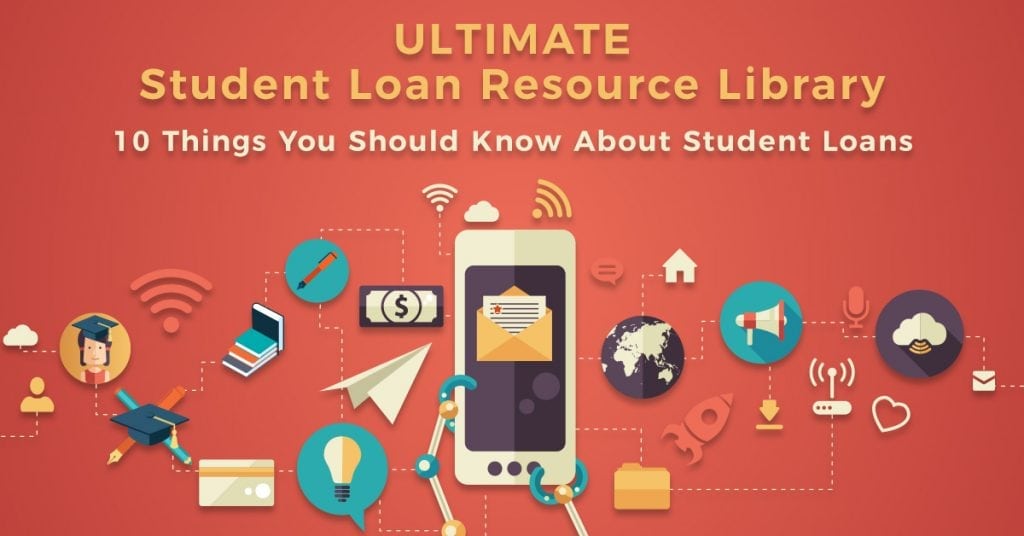 The Best Place for Student Loans: Your Ultimate Guide
In this article:
Go to the Federal Government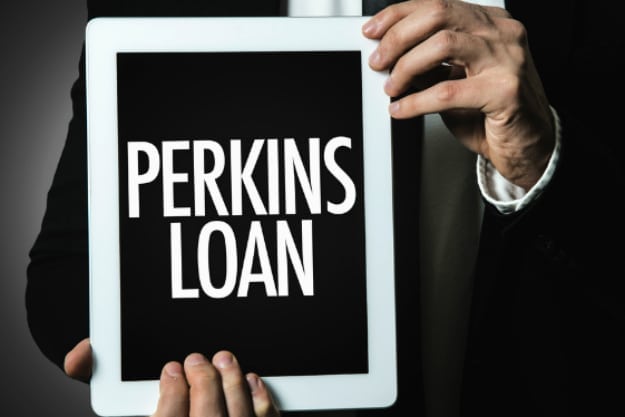 Of course, if we were to rank the best place for student loans, at the top of the list will always be the federal government. Before resorting to other sources, exhaust everything you can from federal student aid.
Depending on your needs, there are many different types of loans available, like Stafford Loans, Perkins Loans, and PLUS Loans. They all serve different functions, and they are all here to address your needs.
Another advantage to federal student loans is student loan forgiveness. Only federal loans can be forgiven.
When you apply for student loans, you shouldn't just think about the amount you can borrow. A wise borrower will also think about the amount they can repay — and when it comes to repayment, loan forgiveness is the biggest form of help you can get.
What Are the Best Private Student Loans?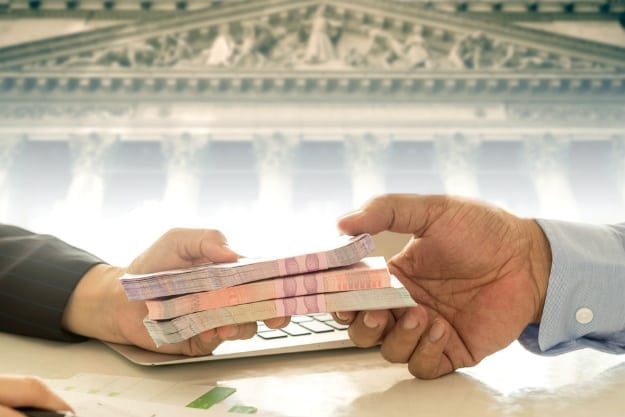 Although private student loans should be your last choice, they can still be helpful when you've exhausted your federal options.
Plus, private student loans offer more options since you have many private lenders to choose from. For some, this is a great advantage. For others, this can be overwhelming.
Last year's reports have predicted that the following are the best private lenders for 2018:
(Pro Tip: Not sure if private loans or public loans are the best fit for you? Skip the worry and download the Ultimate Student Loan Resource Library and find out everything you need to know about taking out student loans. Learn more here.)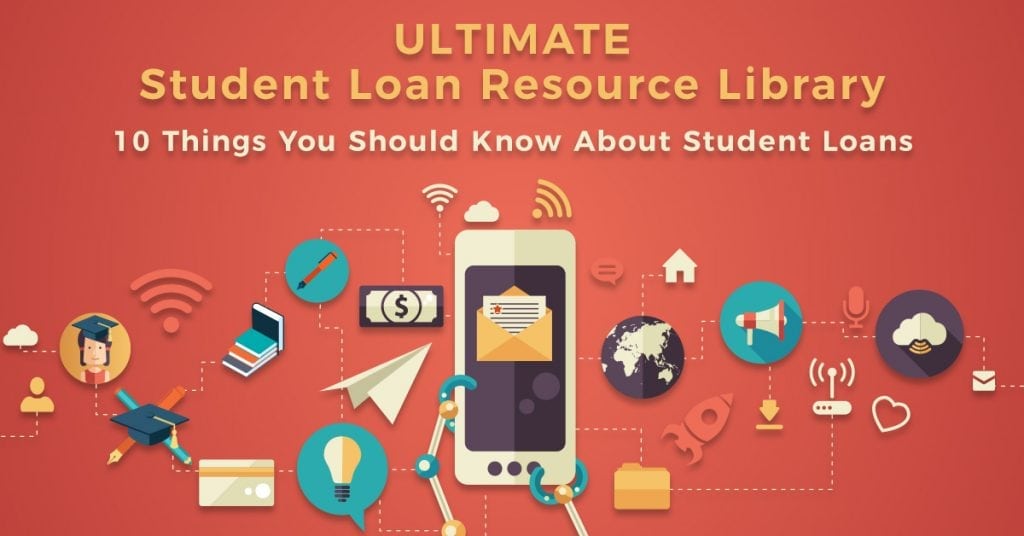 1. College Ave
College Ave is not a top private lending company for nothing. With its fixed and variable rates for its repayment options, borrowers have sought its help countless times, with favorable results.
College Ave offers repayment periods between 8 to 15 years.
Its lowest fixed APR is 6.07% while its lowest variable rate is 3.79%.
2. Citizens Bank
Another well-loved private lender is Citizens Bank.
For years, it has not strayed from its desired fixed APRs of 5.25% to 11.90%.
On top of that, it also offers variable rates. This appeals to many borrowers, as it allows the company to adapt to economic changes well.
The bank offers only three repayment options: 5, 10, and 15 years.
3. LendKey
LendKey's fixed APRs go from as low as 4.99% to 9.07%.
They have been in the business for a while so the company is trusted by many.
However, its payment terms are set for only 10 years. If a shorter repayment duration works for you, consider this private lender.
Sometimes, it helps to have fixed rates and stricter timeframes.
What Are the Best States for Student Loans?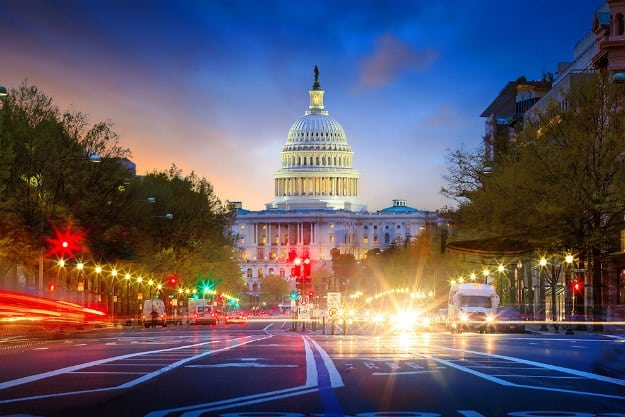 According to a study conducted by WalletHub, some states in the country are, in fact, friendlier to student loan borrowers.
To determine which states these are, WalletHub factored in the average amount of debt each state has. Also, they considered the cost of living in each state and the job opportunities borrowers have.
Reports of student loan crises are largely based on the borrower's experience after obtaining their degree.
Here are some of the best states for student loans:
1. Washington
2. Nevada
3. California
4. Maryland
5. North Dakota
6. Colorado
7. Florida
8. Texas
9. Utah
10. Wyoming
Check out this video from Secular Talk for more student loan updates:
Subscribe to US Student Loan Center
With the right plan, discipline, and lender for your student loans, you can have a debt-free life before you know it.
(Pro Tip: Need some tips for paying off your student loans the best and easiest ways possible? Take 10 of these tips for free here. 10 Things To Know About Your Student Loans is the ultimate student loan library every student loan borrower needs in order to pay off loans the simplest and fastest way possible. Learn more and get your free extra tips here.)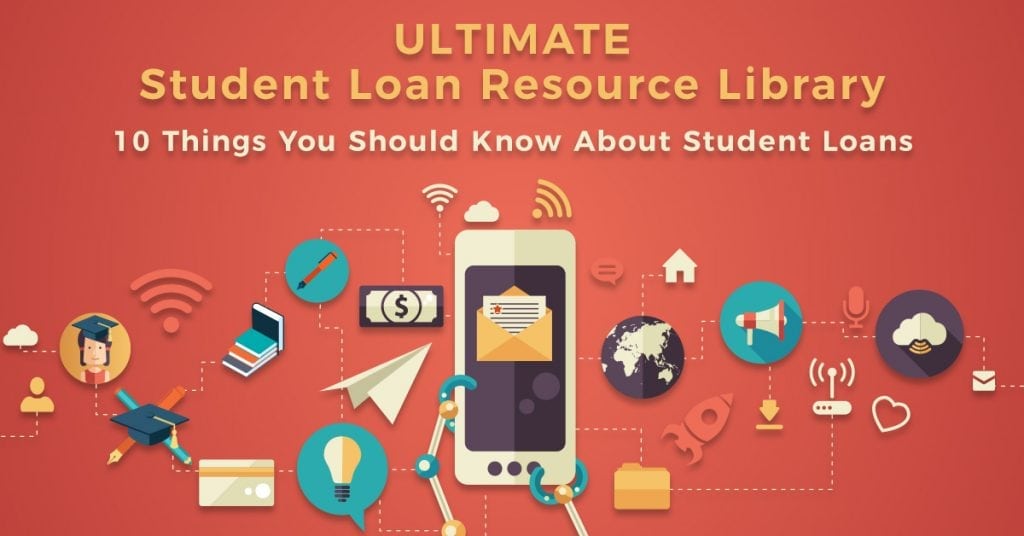 Do you have advice for finding the best place for student loans? Let us know in the comments below.
Up Next: Income Based Repayment Plan