The US is one of the top international choices when it comes to higher education.
However, at the same time, the average cost of college education in America remains comparatively expensive.
To explain why, here is a closer look at the US cost of college for both a public and private education.
How Much Is the Average Cost of College in the US?
Overview of US College Cost of Education
The cumulative cost of college education in the US generally consists of tuition, college fees, books and supplies, room and board, and daily personal allowances.
Based on research conducted by the US College Board, public college education for an in-state student costs on average $20,090, with out-of-state student prices at around $35,370.
Additionally, studying at a private college costs on average $45,370.
These high numbers hinder many students from attending college, but the existence of a wide range of student loan programs seek to address this difficulty.
(Pro Tip: One of the best ways to soften the blow of high student loan payments is to make sure your student loans acquired while in school are in the best possible situation they can be in. This 8-plan cheat sheet will give you the breakdown of each plan and help you decide which is the best choice for you. Click here to learn more and grab your free copy of the 8 Plan Cheat Sheet to Student Loan Repayment.)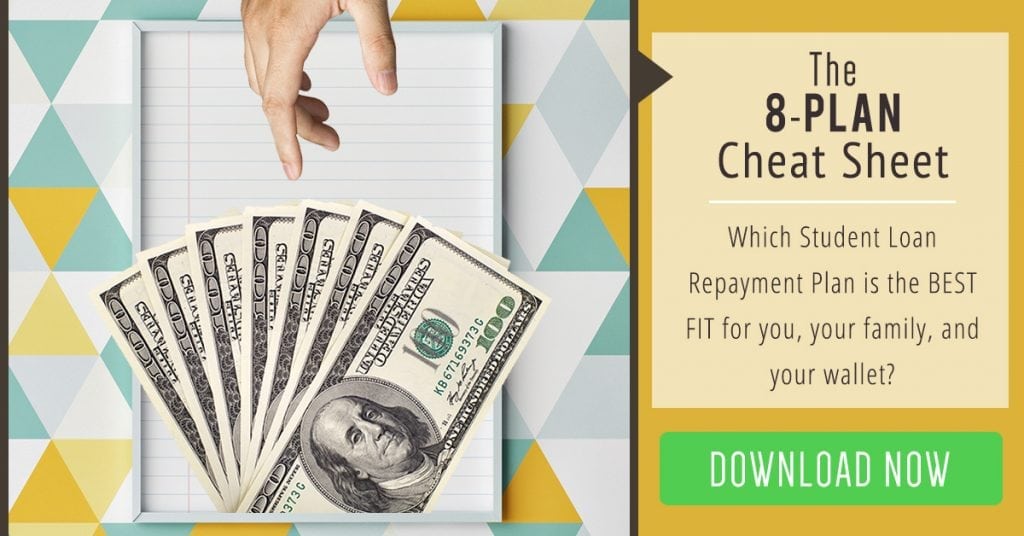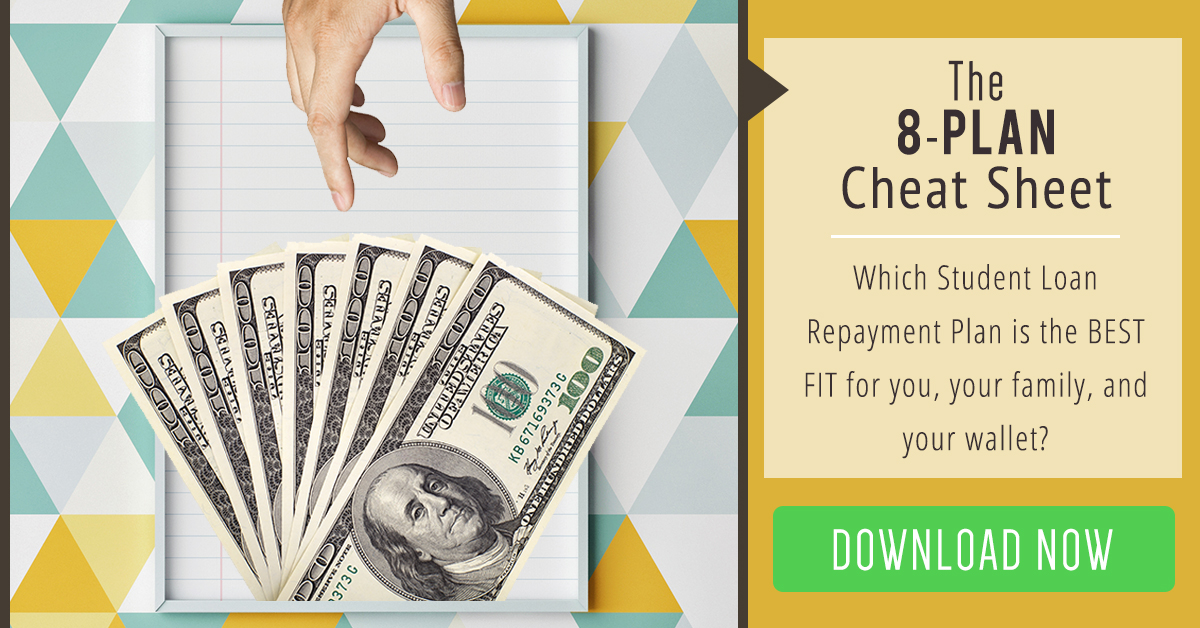 Additionally, if all of this sounds too expensive, there are community or city colleges that offer two-year degrees where tuition costs are relatively cheap.
1. Tuition
Tuition fees depend on the number of units a student elects to take for an entire academic year.
In-state students usually pay lower tuition as compared to non-resident students.
Additionally, tuition varies per major.
For example, students enrolled in fine arts, sciences, law, and medicine programs usually pay higher tuition compared to communications, business, and accounting majors.
2. Miscellaneous School Fees
Every school charges certain fees for school-related activities.
These can also be called administrative fees.
While charges vary per college, some of the most common components of every college's fees are for the campus library, athletic facilities, and student government fees.
3. Books and Supplies
Another important thing to consider with the average cost of college is school supplies.
After all, books, computers, and binders all cost money.
Like any other factor, this cost depends on the program in which a student enrolls.
An average of $1,000 to $2,000 is standard for the annual cost of books.
However, you should also keep in mind that the price of books increases at a rate of 8-10% each year.
4. Housing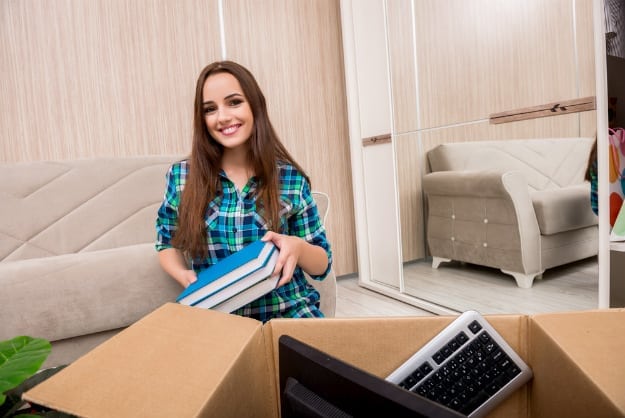 Since many students prefer out-of-state colleges, housing is an important consideration when calculating pricing.
Overall, the housing plan depends on a student's lifestyle.
Most colleges offer dorm-type rooms, while apartment-type boarding is also offered at a more expensive cost.
Of course, housing in private colleges normally costs more than public.
At private colleges, housing costs average around $11,000, while public colleges offer housing at $9,500.
5. Daily Allowances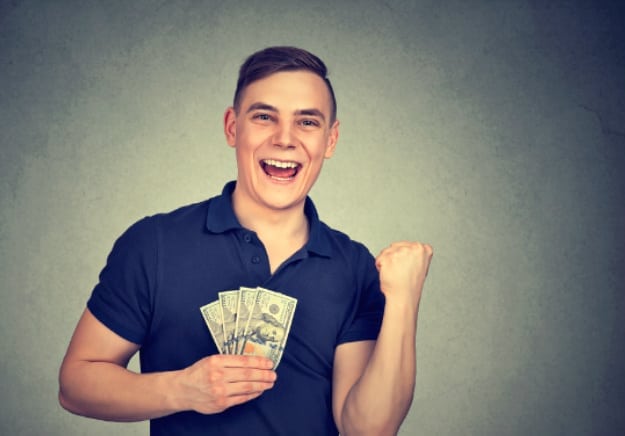 Personal expenses also form part of the calculation to make the total cost more comprehensive.
These daily allowances are important to factor in, as they contain many of the essentials: food, clothing, entertainment, personal hygiene, and transportation costs.
Watch this guide by Bank of America to help you estimate the cost of a college education:
Subscribe to US Student Loan Center
Most colleges publish higher costs than what they actually expect students to pay when it comes to tuition fees.
This is because they also offer special discounts in the form of scholarships and grants.
Sometimes, these published costs are the main reason why a student and their families stop pursuing their dream.
Hopefully with the information offered above, you won't be discouraged from seeking assistance.
Additionally, talk to an education finance expert.
Then, you may be able find the right deal to help you achieve your American dream.
Are there other factors you want to add regarding the average cost of college in the US? Share your thoughts with us in the comments section below.
(Pro Tip: Need a bird's eye view of all the options available for student loan repayment? Download the 8-Plan Cheat Sheet. to Student Loan Repayment for free. Click here to learn more and grab your free copy.)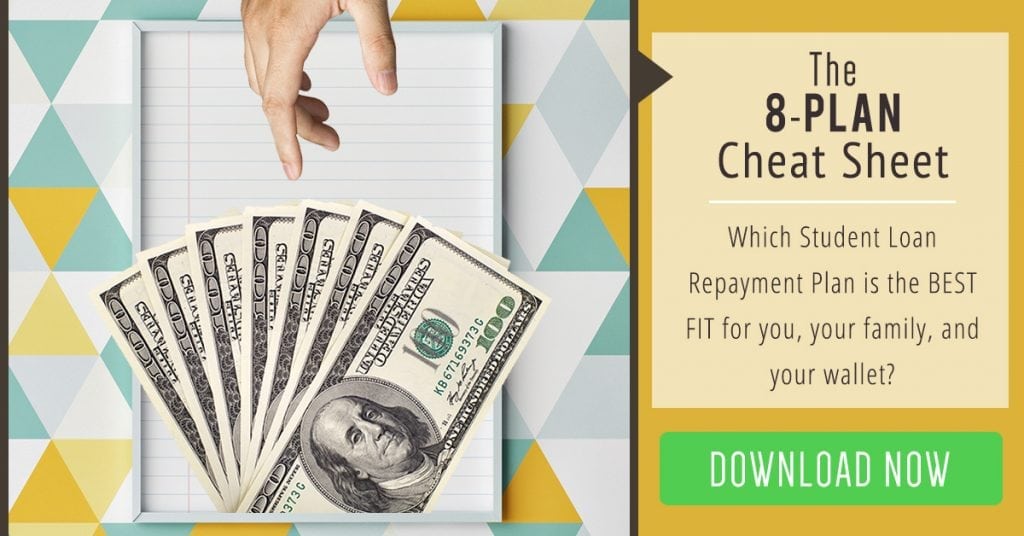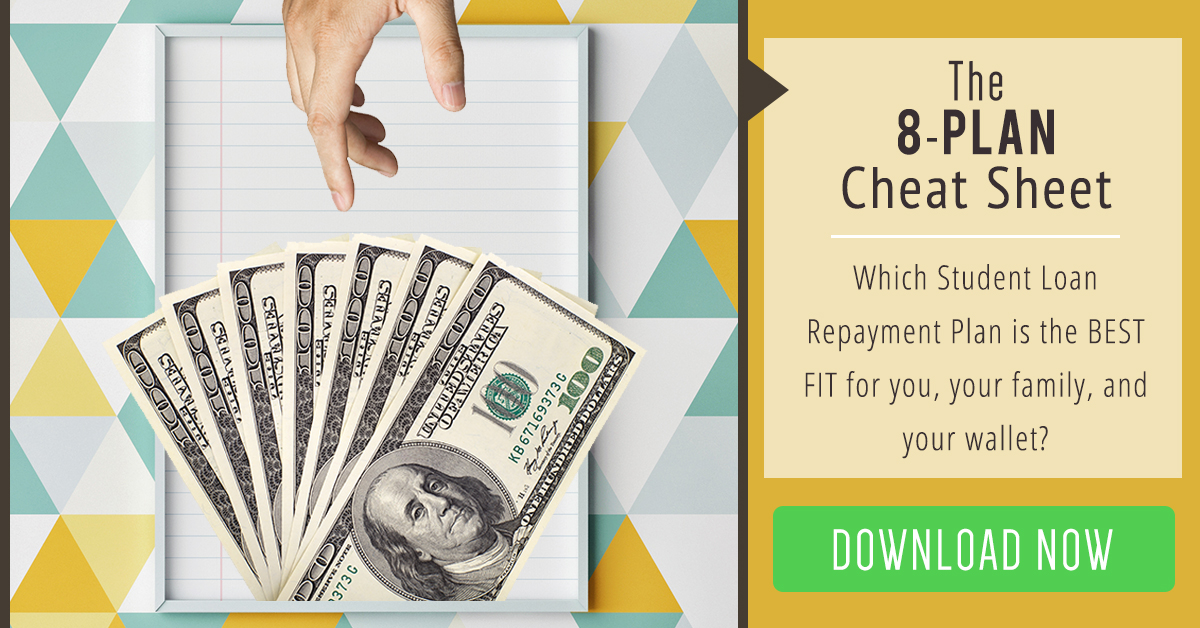 Up Next: What Is Student Loan Forgiveness?
(Visited 1 times, 1 visits today)