Check if you qualify for a lower student loan payment in less than 2 minutes…

Call Us Right Now

Or click the button below!
Find Your Relief from Student Loans with US Student Loan Center
Who Are We?
We are the Tax Preparation Company (like H&R Block) of student loans. Just how Tax Prep companies get you the best results in taxes, we work with you to prepare your documents for the Department of Education to get you the lowest payment and best repayment program possible. The USSLC team works hard to help student loan borrowers who feel frustrated or confused, and who have found themselves struggling with their student loan debt become unstuck and in control.
Why Are We Here?
Thousands of former college students and graduates have been stuck having to deal with high student loan payments each and every day. These payments are all too often, unrealistic for many people to afford every single month. Other's may feel like they're trapped in high debt from predatory lending tactics of their university or college. US Student Loan Center helps student loan borrowers lower their student loan payments through the US Department of Education. We get you the lowest federal student loan payment possible and attempt to enroll you in any student loan forgiveness programs that may be available.
Why You Should Care?
Loan servicers are supposed to be helping former college students and graduates with their payments and ensuring that borrowers are well informed of their options. They are supposed to be telling borrowers about student loan forgiveness opportunities and if a borrower can benefit from a lower payment. But they don't. Whether servicers mean to or not, they fail to do their duty of caring about a borrowers well-being.
When you work with us, we will keep you updated throughout the entire process, but more importantly you will have the peace of mind knowing that if we don't fulfill our promise of getting you the very best results possible to you, all of our services are backed by our 100% Money Back Guarantee.
More About Us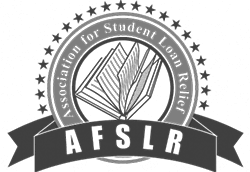 What We Offer Assistance In
Federal Repayment Programs
Learn if you qualify for lower student loan payments through federal repayment plans like the popular Income-Based Repayment plan, the Income-Contingent plan or the Pay-As-You-Earn plans.
---
Federal Deferment Programs
You can receive a deferment or forbearance under certain circumstances, allowing you to temporarily postpone making your federal student loan payments.
---
Federal Student Loan Forgiveness
Do you work in the public sector? Are you a teacher or a nurse? You may qualify for forgiveness of the remaining balance due on your eligible federal student loans based on your employment.
---
1 Easy Monthly Payment
A Direct Consolidation Loan allows you to consolidate (combine) multiple federal education loans into one quick, simple, easy monthly payment.
Stay In The Know
Whether you're a rookie or a total student loan geek, stay updated on our blog with tips, tricks, news and information regarding everything student loans.
All Blog Posts
---
---
Find us.
2803 W Busch Blvd. Suite 200. Tampa, Fl 33618
---
Call us.
---
Email us.
info@usstudentloancenter.org