Right now, you're probably wondering who we are, and what other people think of us.  Well, you've come to the right place!
We try our best to give our customers the best possible experience by processing their information, and getting them the best option available to lower their student loan payments.
Here's a little bit about who we are and what we do:
Who We Are
We are Student Loan Document Processing Experts Who Focus On Putting Student Loan Borrowers Into The Most Beneficial Repayment Plans Specific To Individual Needs.
What We Do
We provide exceptional educational resources to all Americans about their right to government programs designed to lower their Federal Student Loan Payments and make them more affordable.
Why We Do It
Because Americans who are in control of their debts and have more cash flow each month to buy the things they need means a stronger Nation for us all.
Our Mission
Our mission is to help 100,000 Americans to lower their Federal Student Loan Payments by 2020.
What does US Student Loan Center do?
We guarantee your acceptance into a new repayment plan if our student loan quoter says it can happen.
We use an easy 3 step process to find out if you qualify for a lower payment: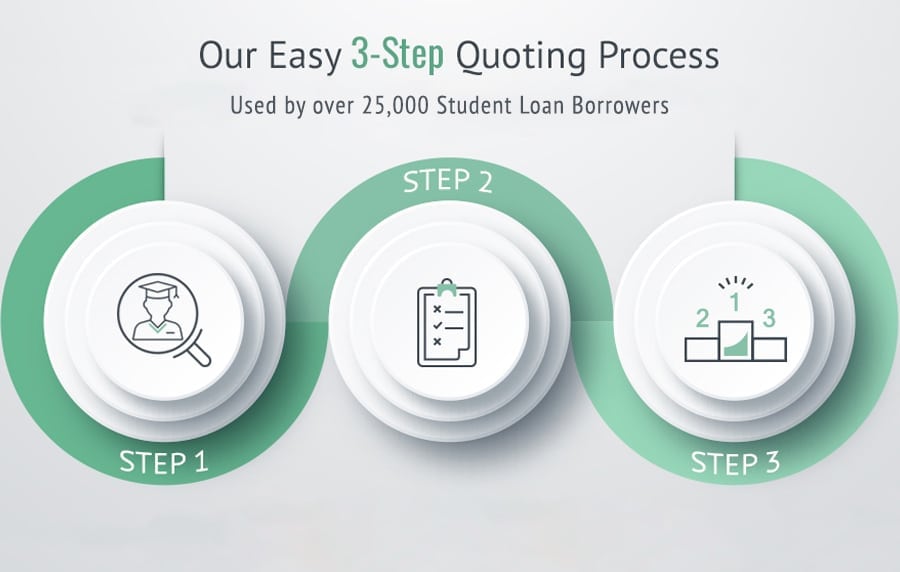 3-Step Quoting Process:
STEP 1
We'll pull your information on your federal student loans. We're looking for the total amount due, the interest rates, and the status of your federal student loans.
STEP 2
We'll take that information and put it into our proprietary Student Loan Quoter. Our Student Loan Quoter instantly takes your information and matches it with all of the federal repayment programs the department of education allows.
STEP 3
Select a payment plan that works best for you. If eligible for a lower monthly payment, we will file the documentation and guarantee that you are accepted into the new program.
Still have questions?  Check out our FAQ page for more information regarding our company, and some of the options you can look at for a better financial solution accustomed to you.
Check out what people are saying about US!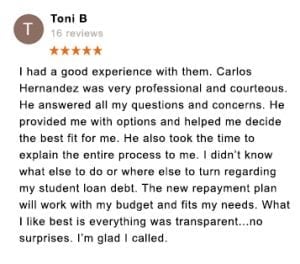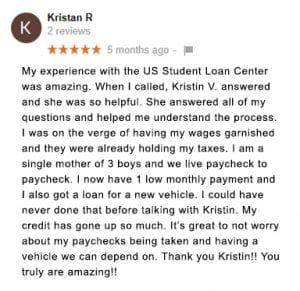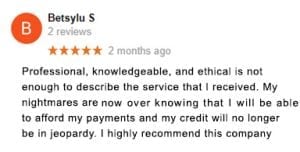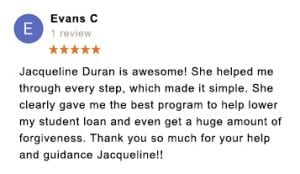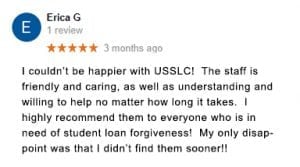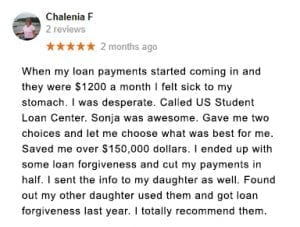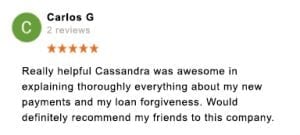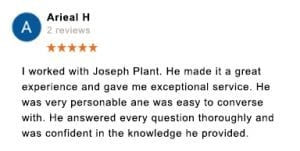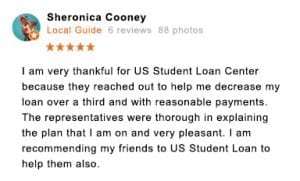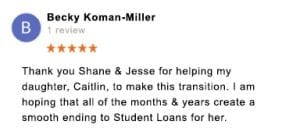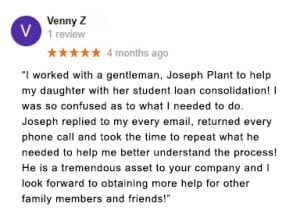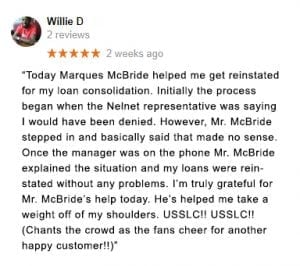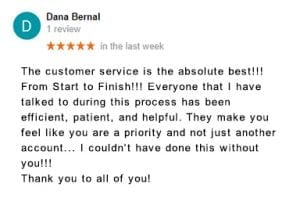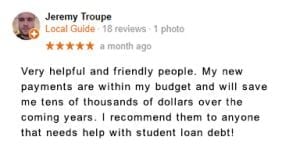 These are just a few of the reviews people have left for us.
But we have plenty more!
Check them ALL out HERE!
We get plenty of reviews from people regarding our services, but also regarding our Student Loan Guides.
We have plenty of FREE guides that are easily downloadable, and that help each client based on their specific needs.
Subscribe to our emails for the newest downloadable guides, but in the meantime:
Here they ALL are, (for easy download), just in case you were curious:
We hope our guides help!
If you have any further questions, we'd be happy to answer them for you.  Give us a call at 813.775.2058
Hope to hear from you soon!