According to Trump, the subsidized student loan program must end.
But what does that mean and how would it affect students?
A subsidized loan means a student gets additional funding for other expenses in college, and the interest doesn't accrue until he or she graduates.
With the administration's latest move, students may no longer be able to receive subsidized student loans, such as the Federal Perkins loans. Forbes has the full story, but we're here to offer a different take.
Trump: Let's End the Subsidized Student Loan Program

President Trump's proposed budget was underwhelming when it came to reforming the federal role in higher education.

But in one area it was right on the mark: its proposal to eliminate subsidized student loans. While sold as a progressive policy, subsidized loans are anything but.
Click here to read the full Forbes perspective.
The interrogation into the progressiveness of the subsidized student loan program is at the crux of Forbes'—and possibly, Trump's—stance against said program.
Subsidized student loans make taxpayers pay more, it's true. However, it doesn't seem fair for them to be the target of budget cuts.
There are plenty of other excesses in the government's budgets, and we highly doubt that the subsidized student loan program is their most brazen manifestation.
Trump Budget Plans Seek End to Subsidized Student Loans, Forgiveness https://t.co/9tNvgeCE7E

— Jeremy Breningstall (@breningstall) June 13, 2017
What does this mean for subsidized student loans?
Subsidized student loans were created separately from unsubsidized ones. They were created to highlight the fact that some students simply have more socio-economic struggles.
Eliminating the subsidized student loan program is a blatant disregard for such reality.
Without subsidized student loans, federal unsubsidized student loan programs and private student loan-giving bodies will have to make room to accommodate those who will flock to their resources for support.
Statistics and time make us question if such accommodation is possible at the moment.
If Trump has his way, students can say goodbye to Public Service Loan Forgiveness and subsidized student loans.https://t.co/ulNO7rZK4d

— StudentDebtCrisis (@DebtCrisisOrg) May 31, 2017
While Forbes makes a valid point by arguing how the subsidized student loan takes into consideration not the job prospects after college, but instead the socio-economic of the student prior to college, they seem to fail to make the whole connection.
Subsidized student loans are important for lower-income students planning to go to college. This is because an opportunity to obtain a college degree is the only way they can play on the same field as higher-income students when it comes to later job prospects.
Besides, even if these students from lower-income families do end up having jobs with the same income as those from higher-income families, they'll still have more to pay than their better-off peers due to their socio-economic background.
Betsy DeVos says cutting after school education and subsidized student loans is necessary.https://t.co/zkJ4bGi84E

— Buddy'sJD (@FlatpickingJD) June 6, 2017
A Chance for Reconsideration?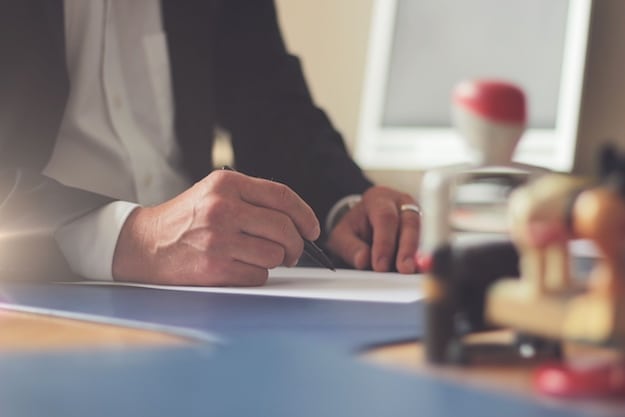 The Trump administration has been making a lot of drastic changes in a short period of time.
If the fickle and unpredictable nature of the economy has told us anything, it's that research and data can only be true for so long.
An action as drastic as abolishing programs such as the subsidized student loan could use a little more time for reconsideration.
Watch this video from The College Money Mom for more information on subsidized student loan:
Want more information on the subsidized student loan? Here's the difference between Subsidized vs. Unsubsidized Student Loans. What do you think about this new proposal? Let us know in the comments section.