Student Loan Terms You Should Know
There is never a bad time for learning something new or refreshing your knowledge in certain topics.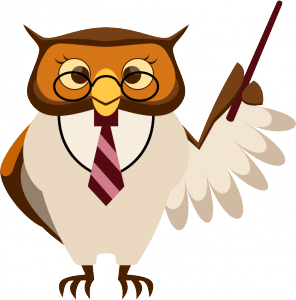 Here at US Student Loan Center we want to make sure that you fully understand your student loans how they affect the rest of your finances.
You may think you know your interest rate on your student loans like the back of your hand, but…come on now, do you really know the back of your hand that well?
Do you fully understand the difference between your interest rate and your Annual Percentage Rate (APR)?
Learn these five concepts so that you can know where you really stand with your finances and student loans.
1. Annual Percentage Rate (APR):
APR is the rate that reflects the true annual cost of the funds you've borrowed. In addition to the stated interest rate for the loan, there may also be origination fees or compounding interest — both of which increase the true cost of the funds beyond the stated interest rate. The APR takes all of these costs into account, and therefore allows consumers to better compare two student loan options.
2. Basis points (bp):
Basis points are the "centimeters" of student lending, helpful terminology when reviewing any changes to your interest rate. One bp is one hundredth of one percentage point, or 0.01 percent. If, for instance, your lender offers you the chance to reduce your interest rate by 25 basis points when you setup automatic payments, you know you'll be reducing your interest rate by 0.25 percent.
3. Debt to income ratio (DTI):
Another useful ratio for seeing the big picture, DTI can help you find out how "normal" your overall student debt is. Your DTI simply measures what percentage of your gross income each month goes towards paying down your debt, student loans and otherwise. For a sense of what DTI is generally considered manageable, the U.S. government caps some loan repayment plans at 20 percent of your discretionary income.
4. Grace period:
After graduation, borrowers often enjoy a grace period — six months during which you don't need to make any payments on your loans. However, just because you don't need to make payments doesn't mean that interest stops accruing during that period — your student loan debt continues to grow during that time. With that in mind, you can calculate whether it makes sense for your budget to start paying early in order to get a head start on the accruing debt.
5. Refinancing and consolidation:
By refinancing and consolidating your loans, you can get a "second chance" at choosing your rate, your term, and your lender. Refinancing is essentially paying off your existing loan with a new one, and consolidation allows you to combine several loans into one, new loan.
Here at USSLC we help students with debt consolidation and refinancing. We also use the best repayment programs available through the US Department of Education to get you the lowest student loan payment possible. Further than that, we will attempt to enroll you in any forgiveness programs that may be available. Your eligibility for student loan forgiveness depends on the type of student loan in question. Contact us at 877-433-7501 with any questions.
Do you want to expand your student loan vocabulary even further? Make sure you visit our Glossary of Terms and our FAQ's section!