Congratulations!
You did it!
You graduated!
All the hard work, long hours, extra jobs… and student loans!
But it was all worth it!
Now, for the logical next steps after school: corner office, secretary, expense account and wait…
Not so fast!
Next Steps After School
There are factors at play that must be navigated.
(Did you know? You only get 6 months after graduation before you are required to start paying back your student loans. That's why borrowers need to educate themselves on their options, loan types, and repayment programs BEFORE they need start paying them back. Start here, with the 10 Things To Know About Your Student Loans to get all that you need and more. Click here for more.)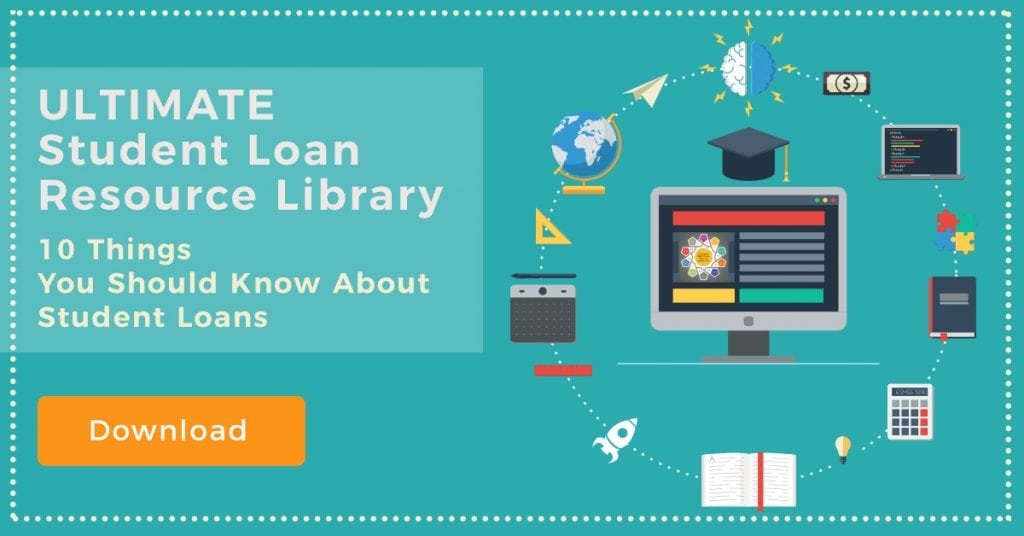 The media have conflicting reports as to employment and different employment market factors.
Hopefully, after reading this, you'll have a better idea of what to expect and how to maneuver around the economic click bait.
While it's true the entry-level job market is the strongest it's been in years, it's also true that about 44% of recent college grads were employed in jobs not requiring degrees.
In the final quarter of 2016, that number was actually closer to the 2013 peak of 46%.
The share of that group in low-wage positions has held steady, according to data from the Federal Reserve Bank of New York in April of this year.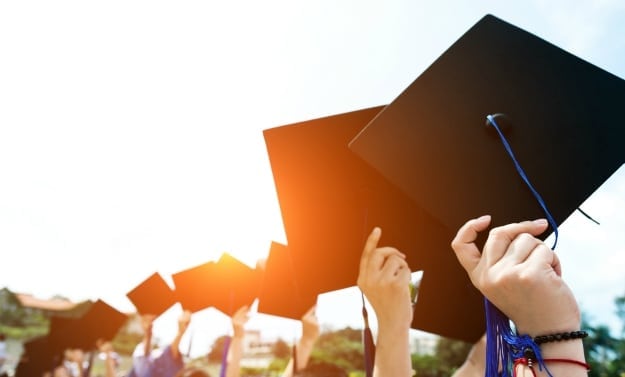 Companies Are Hiring
Still, companies are hiring.
In the supply and demand model, the supply is high (that's you) and thus lowers wages while the demand for bodies is there.
This is almost a dichotomy.
Companies with 100 and 1,000 employees have been responsible for a majority of new job growth in recent years.
ADP and the Bureau of Labor Statistics show that companies with 500 or fewer employees have created more than 70% of new jobs over the last two years.
However, these smaller companies often lack the scope and scale to justify on-campus recruitment for entry-level talent, so you have to aggressively get your resume out there.
Unemployment has been hovering at roughly 4.5% yet roughly half of Americans that are working make under $30,000 a year, many of those are college grads that gave up looking for jobs in their field.
This says several things; there are jobs out there that need to be filled, there are much more American students than jobs and that supply is dictating demand and what you major in does matter (a topic for later) but won't necessarily derail your chances.
What Employers Are Looking For
That being said, employers are looking for "soft skills" at the entry-level positions that will translate to promotion and mobility.
The degree gets you in the door but employers want to see candidates with skills such as leadership, communication, collaboration and focus.
Employers that desperately need to hire at the entry-level should be clear about the skills they're seeking for each role, rather than insisting on specific work or industry experience that may be in short supply.
While a great suggestion, you do have to dazzle your prospective employer with abilities that outweigh your resume; can you play well with others?
Job seekers also need to change their approach to marketing transferable skills during the interview process.
Graduates should consider how and where they've applied soft skills during college; whether in classes, extracurricular activities, internships, or even non-professional jobs like restaurant and retail service positions.
Play up the human element here; in fact, underemployment may have a silver lining for many graduates working in jobs that don't require a degree…just don't make it permanent.
Entry Level Jobs
Entry-level job seekers also lack knowledge of the types of industries that are immediately hiring at their level.
They are largely unaware of the impact that demographic shifts are having on these workforces and the career opportunities that result.
Many industries with higher age profiles such as healthcare, logistics, insurance, and manufacturing, must hire more at the entry level now to be ready for the impending loss of baby-boomers and even Gen X-ers.
Sadly, this is something many career counselors can overlook so you have to be diligent; talk to professors and if possible, get an internship or two in your chosen field.
This gives you several things in addition to knowledge of an industry:
A common language so that your interviewer knows that you will hit the ground running, if hired.
A better understanding of the industry so that when hypothetical questions or "what if" scenarios come up, you can speak first hand, rather than bluff through a situation with "great people skills."
Confidence in what you're saying is true about yourself. Knowledge is power and the adage, "fake it, till you make it" is a lie.
Fed Chair Janet Yellen is sitting out on raising interest rates, betting on a greater number of higher wage jobs to materialize in the current age.
Whether that will happen or not remains to be seen.
However, that does not preclude you from getting out there.
This is a marathon, not a sprint, and the fact is that you may have several jobs and even a few career changes in your working life.
That's OK.
Just remember that a dog doesn't chase a parked car.
(Did you know? You only get 6 months after graduation before you are required to start paying back your student loans. That's why borrowers need to educate themselves on their options, loan types, and repayment programs BEFORE they need start paying them back. Start here, with the 10 Things To Know About Your Student Loans to get all that you need and more. Click here for more.)