Creating a payment plan for your student loans is basically creating a financial plan for your life.
It's been said that, "How someone does anything is how they do everything."
That means that the habits you establish in one area of money management will definitely bleed over.
This makes a payment plan for your student loans crucial.
While it takes a little discipline, the rest your life will move a lot smoother on your way to making that first million if you have a plan!
(Pro Tip: Need a bird's eye view of all the options available for student loan repayment? Download the 8-Plan Cheat Sheet to Student Loan Repayment for free. Click here to learn more and grab your free copy.)
Creating a Payment Plan That Works for You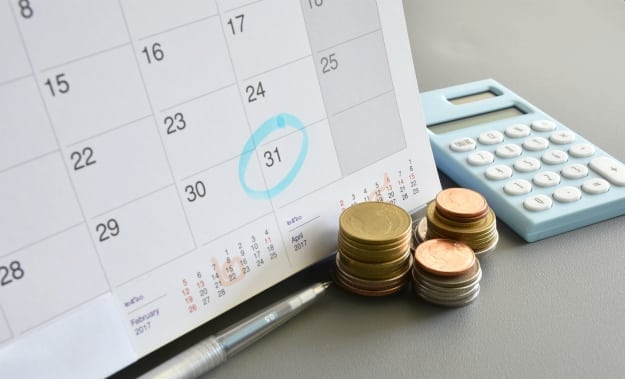 One thing to get out of the way; you have to work really hard to get your student loan into default.
Loan providers have deferments, forbearance, and even extensions.
These give you up to 90 days to take care of and come up with a payment before getting into trouble with the credit repositories.
If you're on this site, chances are excellent that you've read articles on different programs that your bank or the government offers.
Don't get amnesia all of a sudden!
Credit Cards
I would be remiss if I talked about a payment plan and didn't at least mention credit cards.
New graduates are the prime target for banks to send "pre qualified" credit card applications to.
Don't worry, you'll get the card.
You'll also get a hard inquiry hit on your credit score as opposed to pre-approved, where it won't show up at all.
While you can include a credit card in your payment plan process, before you even consider it, you need a credit history.
Take the one card and treat it like an American Express Card.
Buy dinners and plane tickets and pay off those things every month (at least as much as you can) and keep a low running balance.
Credit is also based on use, so be reasonable.
Get one for now and don't go crazy!
Making a Plan
Of course, to benefit from a debt payment plan, you need to create one first.
If you have no idea how to do it, there are templates online that you can seek out.
However, if you want to do it from scratch, here are the steps that you have to follow:
Create a budget plan before your payment plan. It is important that you incorporate the latter into your monthly budget to ensure that it is within what your income can afford.
Once you've created your budget, you can list all your debt obligations, including your student loan. I even recommend putting it in there before it's due. That way, you'll have some money set aside. Further, you'll be used to that amount being part of the plan for the six months before the first payment. Make sure you rank your debts according to your priority.
Include details like the monthly payment, due date, remaining balance, and maturity date. The last refers to the time when your debt will be completely paid off. You may even make the minimum payments on some debts, while hurling larger amounts of cash at one debt at a time. Just be sure to stay within your plan.
Determine the debt payment fund based on your budget plan. You should only use this fund to pay off debt.
Allocate an amount towards each debt account. Make sure that you can pay at least the minimum amount. If not, follow the payment instructions based on the debt relief program that you have chosen to help with debt.
(Pro Tip: Need a bird's eye view of all the options available for student loan repayment? Download the 8-Plan Cheat Sheet to Student Loan Repayment for free. Click here to learn more and grab your free copy.)
Moving Forward
In case your current earning power for money is not enough to cover your debts, you can determine the shortage and see if cutting back on certain expenses will make up for the deficit.
If not, you may have to get a second job that will help increase your payment fund.
The bottom line is this: With the debt payment plan, you are able to determine how you will tackle paying down your obligations with the limited resources that you have.
All your other financial decisions can be aligned easily with your debt relief program, because you simply have to consult this plan to see the figures.
If it's not there, you don't spend it.
Also, communicate this plan to some of your friends.
It's nothing to be embarrassed by, and they can even help you stick to it.
They may even ask you for advice!
Let's face it — we're all in the same boat, and some of us just need permission to accept the wake up call.
That's the reality.
You have some debt on top of student loans.
You also have rent, car payments and just everyday life that can snowball if you don't plan.
As Ben Franklin said, "If you fail to plan, you plan to fail."
Don't do that, especially when US Student Loan Center makes it so easy to avoid!
What does your student loan payment plan look like? Share in the comments below!
UP NEXT: 5 Student Loan Payment Options That Won't Leave You Broke