USSLC Member stories and Testimonials
Kathy
April 3rd, 2014
OMG Ms. Tracey I want to thank you sooooooo much for helping me reduce my student loan payment from 457.38 to $39 a month and qualifying me for $68,000 in loan forgiveness!!! I CAN NOW GO BACK TO SCHOOL Thank you Lord!!!
My kids now can actually have a summer vacation to Disney that we have NEVER been able to afford before. You have made such a great difference in my life I can never say thank you enough!!! EVERYONE WHO HAS STUDENT LOANS should call Ms Tracey@ 813-720-942-1221.
-Kathy

Nicole D. from Maunee, OH
March 28th, 2014
USSLC:
Tell us a little about yourself and your experience with US Student Loan Center
Nicole:
My Name is Nicole, and I am from Maunee, Ohio. Jaina, one of your representatives, was able to inform me on the kinds of programs I could be eligible for to help with my student loans. My new monthly payment will be $39 a month. With my new savings, I am hopefully going to be able to save up for a new home. Jaina was excellent! no complaints.
She was excellent! no complaints.
Thanks Again
Derek C. from Wichita, KS
March 21st, 2014.
USSLC:
Tell us a little about yourself and your experience with US Student Loan Center
Derek:
My name is Derek Cargile, I am from Wichita, Kansas and I am a Rail Fleet Analyst.
I went to a 4 year private college with a large student loan payment of $290 a month after I consolidated myself.
My experience with USSLC was a lot easier than expected. I was very hesitant at the beginning of the process to give all my information out and let the US Student Loan Center help me out, but working with senior case manager Jason Blinkey helped calm me down and was a very pleasant experience.
USSLC:
How much was your student loan payment before and how much is it now?
Derek:
My student loan payment was $290 a month, now is $0 for the next year in which we will file paperwork again.
USSLC:
How do you feel with your new lower monthly payment?
Derek:
It feels amazing to have this payment gone for the next year at least. It will help me pay down other debt and put me into a better position month over month without living paycheck to paycheck.
Thanks.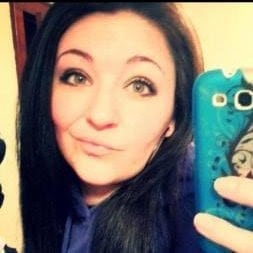 Amber B. from Sioux City, Iowa
March, 2014.
USSLC:
How was your experience with US Student Loan Center?
Amber:
I am a single mom to 2 wonderful little girls. I work full time and I live pay check to pay check. I put my student loans in deferment and prayed that I would find a better job and be able to start paying on them before they accrued significant interest. I did get very lucky and was able to find a job in the Human Services field, as a Case Manager for the Elderly population. I started doing a little research after hearing an advertisement on the radio about loan consolidation. This is when I called and spoke with Jaina for the first time. She told me that my payments after the consolidation would be around $40 a month and I almost did not believe her, I think I did ask her what the catch was. Jaina reassured me that it was completely legit. I did not have the down payment at the time, but Jaina stayed in touch with me- until tax time so I could afford the payment. I was in complete shock when I was told my regular payments would have been around $700 / month! Ok, I did cry a few times! $40 is ridiculously low and I could not be more thankful. Jaina is the sweetest person to talk with and she certainly knew her stuff- she guided me through the entire process of the consolidation and what would happen afterwards. She was very patient and caring - even after asking the same questions several times. I wish I could just give her a huge hug- I know she is just doing her job, but she seriously helped me out more than she could possibly even comprehend. I made sure I told all my friends about her and I know she did get to talk with a few of them! Thank you Jaina for all your help!!!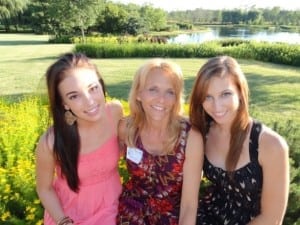 Gail L. from Hartland, Wisconsin.
January, 2014.
USSLC:
Tell us a little about yourself
Gail:
I am graduating in March with a master degree in Health Care Administration. I started full time college about 6 years ago, first earning a bachelor of science in business and continuing on for a master in HC administration. I have two children in college and many parents plus loans. I was very worried that I would not be able to consolidate these loans to one affordable payment.
USSLC:
How was your experience with US Student Loan Center?
Gail:
Excellent experience. The reviewer was able to assist me in lowering my payment to approx. 900.00 per month (instead of 1700.00) This is still a lot of money, but more manageable than the original amount. I was also informed of the loan forgiveness program (as I work for a government contracted business in health care).
USSLC:
How do you feel now that you have a lower payment? What are you doing with the money you no longer have to pay each month?
Gail:
I am looking to refinance my home and eliminate a few monthly bills. I have real 'hope' that I can make this payment, whereas the 1700.00 per month payment was impossible. This has reduced my stress level a great deal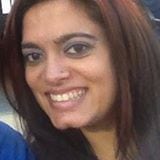 Radha D. from Texas
March 10th, 2014.
USSLC:
Tell us a little about yourself and your experience with US Student Loan Center
Radha:
Jaina was able to help me with my student loans and get my payments where they weren't breaking my bank. This is something that I thought i would never be able to do. I've called the loan companies and they wanted outrages payments monthly that I would of never been able to make. Jaina walked me step by step and explained everything to me. If I needed anything she was right there able to help me. This is something that I thought I would never be able to do but thanks to Jaina and the US Student Loan Center I can feel relieved that I'm in the right direction now.
Member Story: Patrick from Wisconsin
Member Story: Jorge from Chicago
Jessica Rice
December 2nd, 2013.
Jessica:
Nick, I wanted to pass along a positive note about my experiences with your employee, Katie Bentley. I wanted to thank her for her exceptional guidance. Katie was extremely knowledgable about your company and the process of consolidation. I put my trust in her because of her ability to answer all my questions so well and that means a lot from a skeptic like me. She also had an amazing referral for my private loans. Katie walked me throughly through each step of the process with not an ounce of frustration or impatience. I rarely reach out to superiors regarding my experiences (whether positive or negative) but I could not pass up this opportunity to let you know your staff is doing a great job.Sincerely, Jessica Rice.
Mistie Harris Kemp
October 30th, 2013.
Mistie:
Just spoke with one of your representatives

I am so relieved that there is light at the end. Thanks Eric! You made my day!
Jessica Ortiz
October 2nd, 2013.
Jessica:
I'm so happy with my new monthly payment plan...Thanks God!